Hope to find you all happy and healthy! This time, let's focus on the sweet future and the road ahead!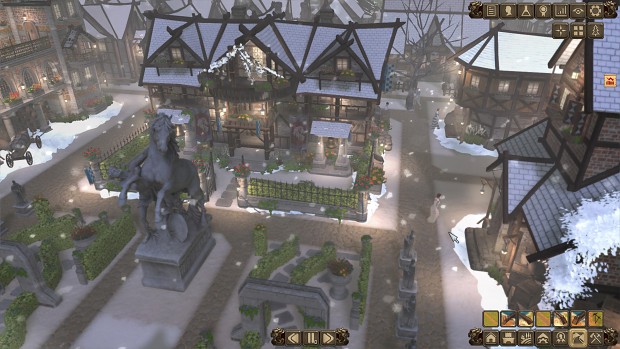 As we mentioned in previous news, we are preparing a public demo of Patron for all of you to enjoy (very soon), and we're been working very hard on multiple fronts to deliver as much fun as possible. Did I mention we're incredibly excited to share our work with you at last? So, allow me to offer a bit of insight on what we've been working on in recent weeks.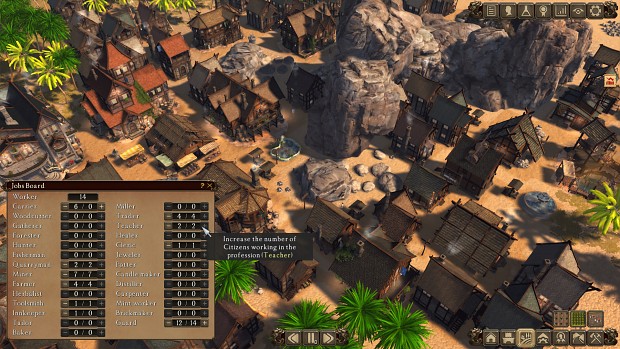 Most noticeable at first is another pass we did through the game visuals. Graphics is now much closer to what the full game will look like. Characters received more animations and more complexity was injected into existing ones.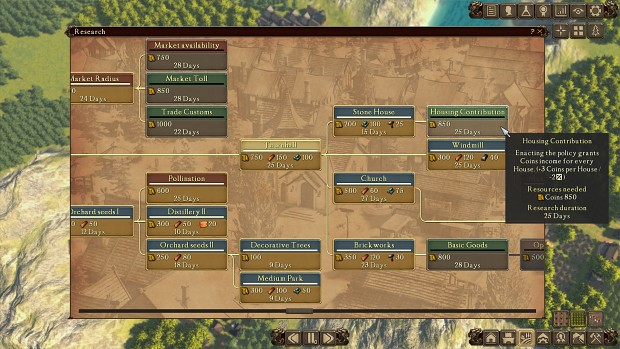 The second bigger change was the expansion of productions on farms, orchards and ranches. Greater variety of different crops, fruits and animals is now available, each with various benefits and drawbacks. Players will be able to gain all of them through research or events, and then simply select what is to be grown at a specific field. Of course, once selected, it will be possible to change that for the next season.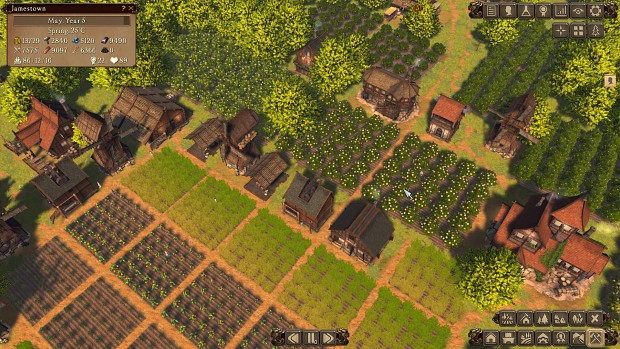 The third added element is the first version of the event system that will trigger a variety of opportunities or dangers, from additional immigrants, compliance with religious demands or King's requests to "everyday unexpected" events that still require the response from the Patron himself.
On top of that, we've been revamping the UI of the game making it more clean and streamlined. Adding tooltips, tutorial system and loads of useful feedback data panels was also part of these improvements.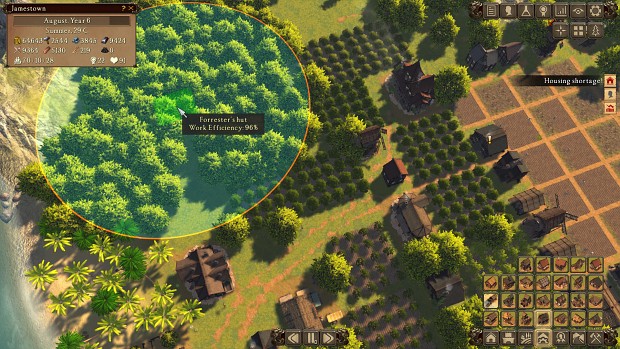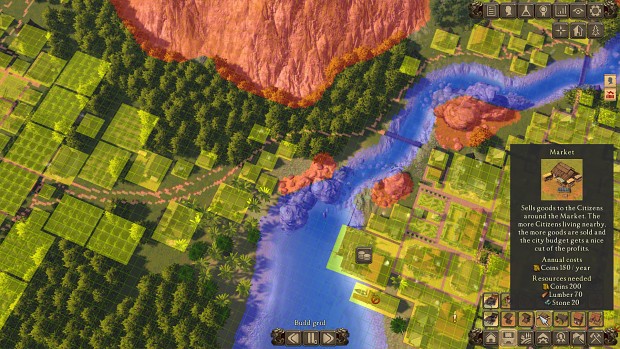 We won't go into further details at this point, since you'll be able to see all of this for yourself soon. The important thing to say is that the emphasis of the last several weeks was to add crucial features, iron out many glitches and upgrade the interface, all in order to make the gameplay experience as smooth as possible for this stage of development. Our desire is for your first encounter with Patron to be an awesome experience that will be more than worthwhile and will leave you happy and us proud.
And now, enough talk, the demo won't complete itself!
Stay tuned!
Overseer Games
---