This patch brings in a new mutator, which I'm hoping the casual audience will enjoy, and some well-needed features. Along with a bunch of nice fixes.

Work has been going on for a new map called DM-Ruins (currently) Which is designed as a tactical / cover shooter map, featuring lots of cover, 2 elevators, and an epic health right in the center of the map. It is also designed as being almost symmetrical, and should make a good team/ctf map once we expand on those modes.
This map should be in the next patch, after a bit more playtesting. Sooooooooon ;)

New "Killer Focus" mutator, for a unique, more tactical gameplay in duels, or a more casual DM match. When a player gets a kill, they are highlighted to everyone, until they die, the highlight can be seen through walls (x-ray vision ;)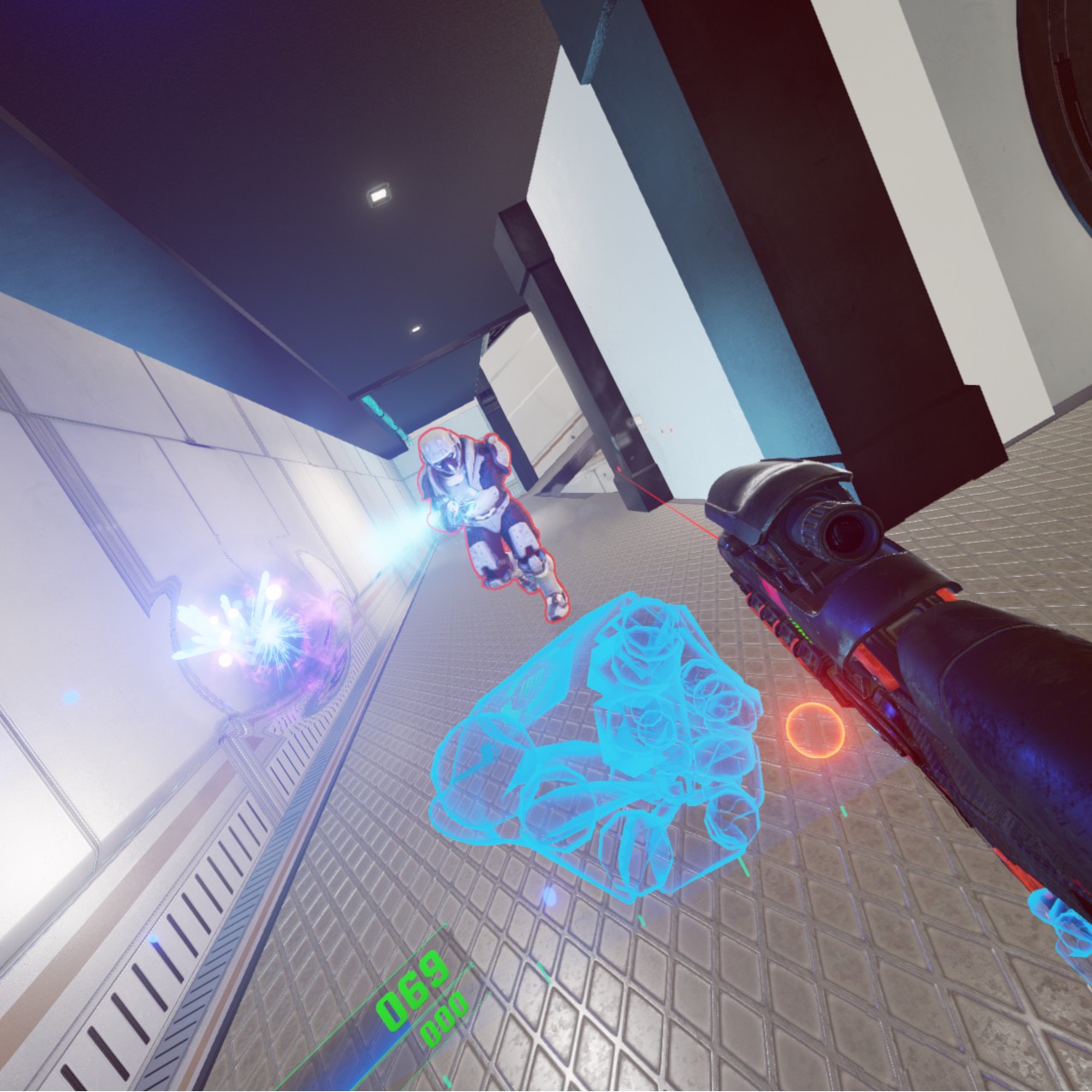 Unreal 4.13 engine upgrade (woot)

Added haptic feedback for weapons!

The character now has hands in the motion control modes, instead of vive controllers.

Energy gauge moved to the top part of the left hand, like you are looking at a watch :-)
Teleport improved, now behaves better and looks better. Still, more work to do on the visual side of this...
Burst rate decreased for AI fire
Increased time between spawns
Ragdolls now fade out (also behave amazingly in the low grav mutator)
Fixed decal spawn bugs on certain meshes
Decreased "Arm Swing" smoothing slightly
Lowered splash damage radius on Photon gun
Decreased / Removed the slight recoil that the Reaper had
Fixed non-vr offsets for instagib weapon and time dilation gun

Also i have created a fancy pants tutorial video on the movement for the HTC Vive. This can be found up front in the videos section of the store page.

Peace out, and remember to leave a review on Steam if its your jam.
Store.steampowered.com