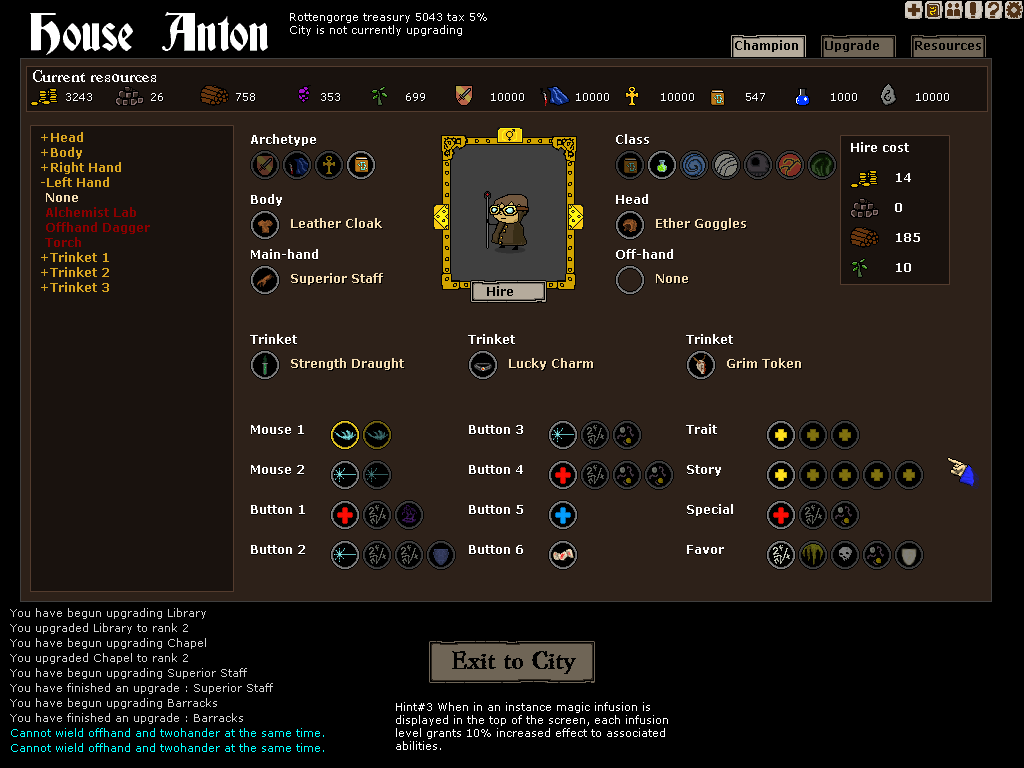 The Champion screen is coming along nicely and with the new superiors you will be able to get rid of all those resources you have lying around easily.
It's a BUG!
Like a lot of other games the first week out of beta revealed a lot of unbalances but luckily most where small and of little consequence. The only bad one was nigh invulnerable bosses in level 2 instances.. OK, so that's pretty bad, but easy to fix. Luckily my community has been very helpful and eager to help me identify the bugs and imbalances. The patch today included a lot of minor quality improvements such as NPC's not spamming the chat window and mounts not running away if you fall unconscious. Read list here
The class pick this week is the Vanguard - Soldier Archetype
The Vanguard is a front line leader that is powered by an assortment of shouts that increase defense, attack or even heal allies. The Vanguard has access to soldier equipment and has high strength making Vanguards a very diverse class depending on what you equip him with. He does have lower consistent healing than clerics and no single target heals, but groups of Vanguards have a very strong synergy if they stagger their shouts.
Battlemind - Vanguard sub tree
The Battlemind is a highly self sustaining tank with high mobility, Battleminds eschew group healing and buffing for self healing and improved mobility. They are very good at getting behind enemy lines and taking out high priority target if they can build up enough energy to do so, they also have very high armor penetration enabling them to deal flat damage to most targets.
Templar - Vanguard sub tree
The Templar is more focused on defending and healing than the base Vanguard but lacks the buffing power. Templars are designed to be an alternative to Vanguard solo play since the Vanguard can feel very weak for solo play when compared to other soldier types.
The new patch is already live,
Enjoy!