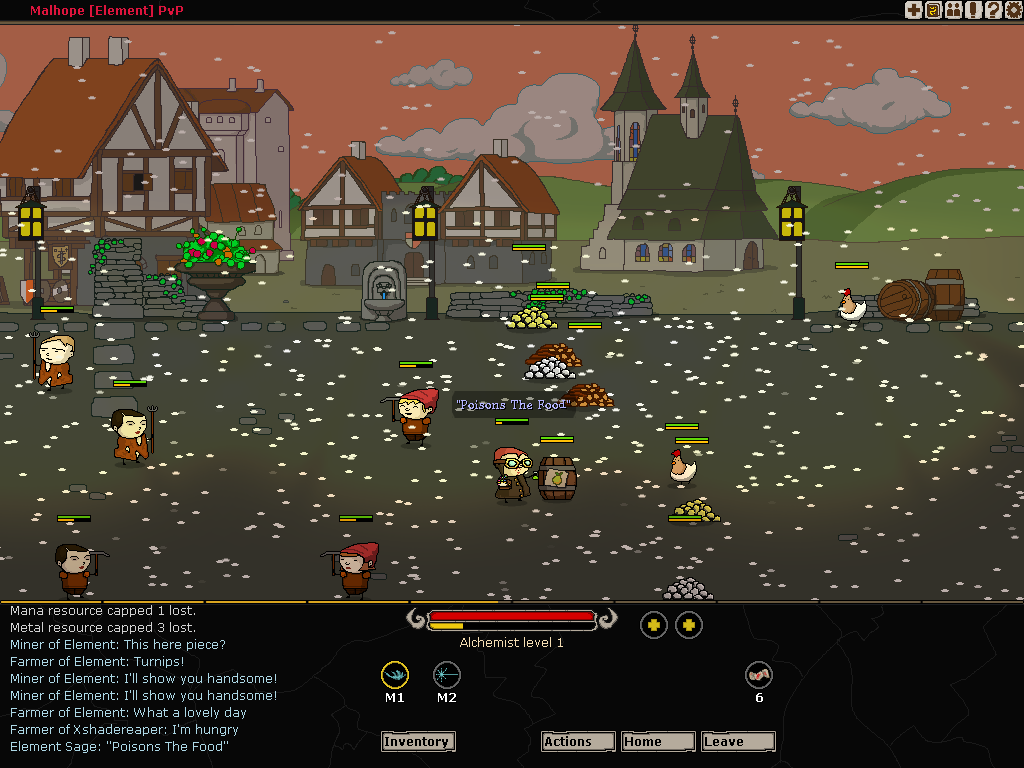 This weeks screenshot was provided be Element.
Buckle up for some polyfun!
Patch 0.1.60 is up now, this week I have been working mostly on tools and but I have still managed to wrangle up a new feature :
Trinkets! By player request
Some high level players had too many materials just lying around and I wanted to add a new way for players to spend their mats while feeling they go to good use. Trinkets work a bit like armor in that you equip them and they provide a flat buff, however trinkets are going to provide scaling bonuses at high prices, so trinkets are most effective when worn by higher level players - that way prices can be quite high without lower level game play suffering from it. The new trinket system did require a bit of screen space management so the character build screen is now a bit more content heavy.
Lightning and Stone magi felt very odd in that their main abilities changed very late in the specialization line, this has been changed by adding mouse 1 and 2 attacks very early in the lines to give the player a much earlier feel for the line. Other specializations has also received both global spells and champion abilities as I am slowly but surely filling out the specialization tree.
Shields was changed by player request to now have passive blocking, a shield will now block every x'd attack while wearing one - this was done to make shields a bit more interesting enabling defensive champions at lower levels and to balance out the big energy cap bonus from having a free offhand.
I hope you enjoy the patch :)