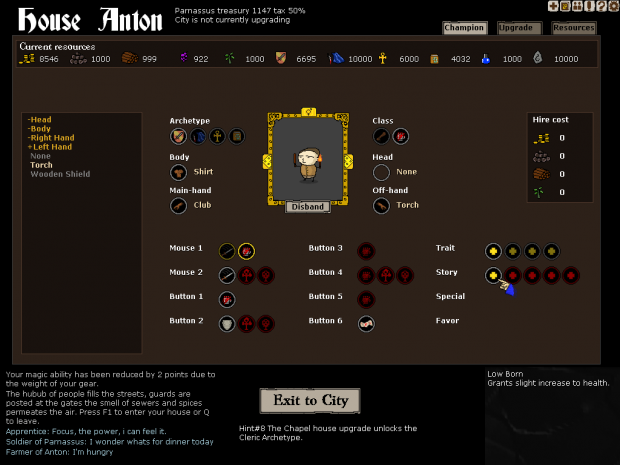 Patch 0.1.55b is live!
And we have a whole lot of new features in the bag this week, we have been focusing on user interaction the last few weeks and run over most of the screens and given them quite an overhaul.
The prime candidate was the champion screen, the cycle selectors for gear gave a very poor overview of the available options especially for items. You can now see options not yet available to you champion and what those options would require to unlock. That should make it a lot easier for players to know what to aim for.
We also decided to add more life to the world map, adding clouds, birds and animated instance icons. We felt that the world map was only interesting when it rained, high level players will also find that the Castles now has their own Icon.
We really liked the traps in the goblin and kobold instances so we decided to add falling rocks to caves - forcing a more mobile and responsive game play in the caves. We really hope to be adding a lot more traps to the game in the future.
We also added a new kind of enemy - the totem - a totem is a stationary enemy that either deals damage or buffs allies in a big area. We aim to make more interesting creatures to fight in the future to make sure combat does not grow stale.
You may also notice that some particle effects have been upgraded, we are continuously focusing on making the game more pleasing to the old eye.
We hope you enjoy the latest patch!
full patch notes can be found here : Erethic.eu