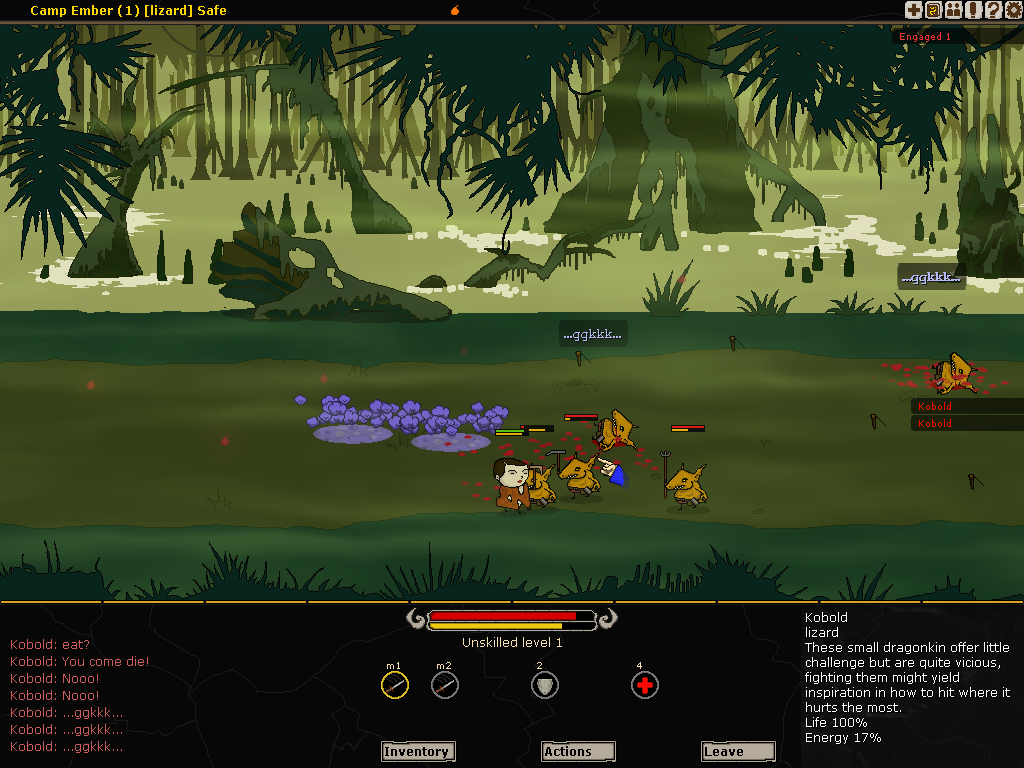 Due to some users having trouble installing and running the game, patch 0.1.55 will be applied in two parts.
First part was put online yesterday and included primarily launcher fixes and compatibility fixes. There are a few minor GUI changes as well.
Traps have been added to Kobold and Goblin camps, in the future most camps will have environmental dangers such as traps, barbwire, lava etc.
Camp name generator has gotten a lot new keywords so camps should no longer have such a high chance of bearing the same name.
Sage and Cleric abilities have been reworked a bit, Invoke and Call abilities now generate energy, enabling Ultimate abilities to be used much more often. Touch spells have had their range increased and no longer has a travel time - They deal a lot less damage now however.
Launcher now has a 'change password' feature.
Enjoy!