One of the hardest parts of any project is accepting, processing and responding to feedback from your customers. This is doubly difficult when you've invested a ton of time and resources to build something people don't want. Cutting out your pet features and pivoting your development can be so hard, but it's a necessary step in finding greatness.
On the Party of Sin team, we're going through one of these pivots right this moment. On Monday we launched the Kickstarter Beta, and anyone with a pledge level of 50$ or more will already have access. Along with the launch of the beta we've sent the demo to a few indie legends and publishers for feedback.
One particularly insightful piece of feedback that resonated with me and quite a few people on the team was that Party of Sin is trying to do too much. The game is sometimes a shooter, platformer, puzzle game, or even a brawler. It's always been difficult to pitch the game to people in a sentence or two, which is a symptom things are too complex, but we've always ignored that. This feedback, if we choose to accept it, highlights a flaw in our core gameplay. Here is a quick chronicle of what ensued.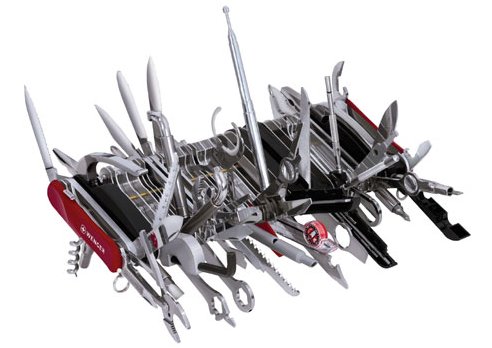 Doing too much
The first response to this sort of feedback is usually denial.
This is only the opinion of a few people, they just don't get it.
It's so easy to just ignore feedback this way, and you can miss some important insights. This feedback happens to come from people who know what they're doing and whose opinions I trust. If you choose to accept the feedback, panic sets in.
Could the core of our game really be off?
Then pressure from your schedule kicks in.
We're only a few months from release, if we change anything now we'll add another year to development! We can't keep reinventing ourselves.
Finishing your game must always be your first priority. Imperfect games are released all the time. Finally your better judgement comes back and you begin to think, what can we do, realistically?
Feedback on the core gameplay falls to the designers. That's Vince, Charnel and I. We were tasked with coming up with a solution that wouldn't compromise the schedule, but also respond to as much of the feedback as possible. We debated what to do in long phone conversations, and conclusions would switch back and forth. The most important thing to do here is to give yourself as much time as possible to make a decision. John Cleese said it best in his lecture on creativity. Snap decisions will not work for this sort of thing. The solution must be creative, and that can't be done while running on adrenaline. We gave ourselves until Saturday to come up with a plan.
Another important point to remember is that pivoting is entirely up to you. You just can't make everyone happy. As a team, you must pick and choose which feedback you will follow and which feedback you will take with a grain of salt. No one else is under your pressures to work on, complete and release the game. The final decision must come from your team. So it's entirely possible that you will carry on as you did before.
Lastly, and possibly the most critical point: This is a decision that affects everyone on the team. Making a change to your core, and possibly cutting work from the last few months is an emotional rollercoaster for all those involved. On the Party of Sin team, we have an amazing breadth of experience and personalities, and as a result everyone reacts differently to feedback like this. Use that diversity! While the designers are the ones coming up with a plan, everyone else on the team take on the role of canaries in a coal mine. If anyone on the team catches designers adding features, cutting too much, or simply destroying the spirit of the game, it's time to raise the red flag!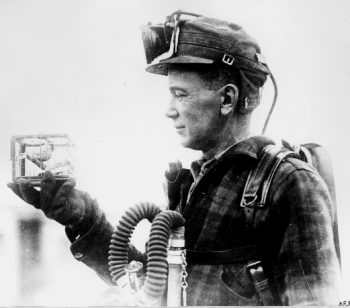 Keep canaries around to help make decisions.
Our plan leading up to release has been to polish each genre, but we're starting to learn that some of these things just can't coexist. We're working out a solution right now and prototyping ideas until Saturday. Most importantly, we're taking input from everyone as a team and coming up with a solution together. A solution that will not delay production (if possible speed it up) and one that will hopefully result in a better product. This is a pivot!