Hey, everyone!
It's only been a few days since our last article, but we have a brand new sneak peek we're very excited to reveal. While Joana is finishing up our environment concept art mockup, Carolina has been experimenting with parallax, trying to simulate the parallax effect in Unity, giving life to our background "layers".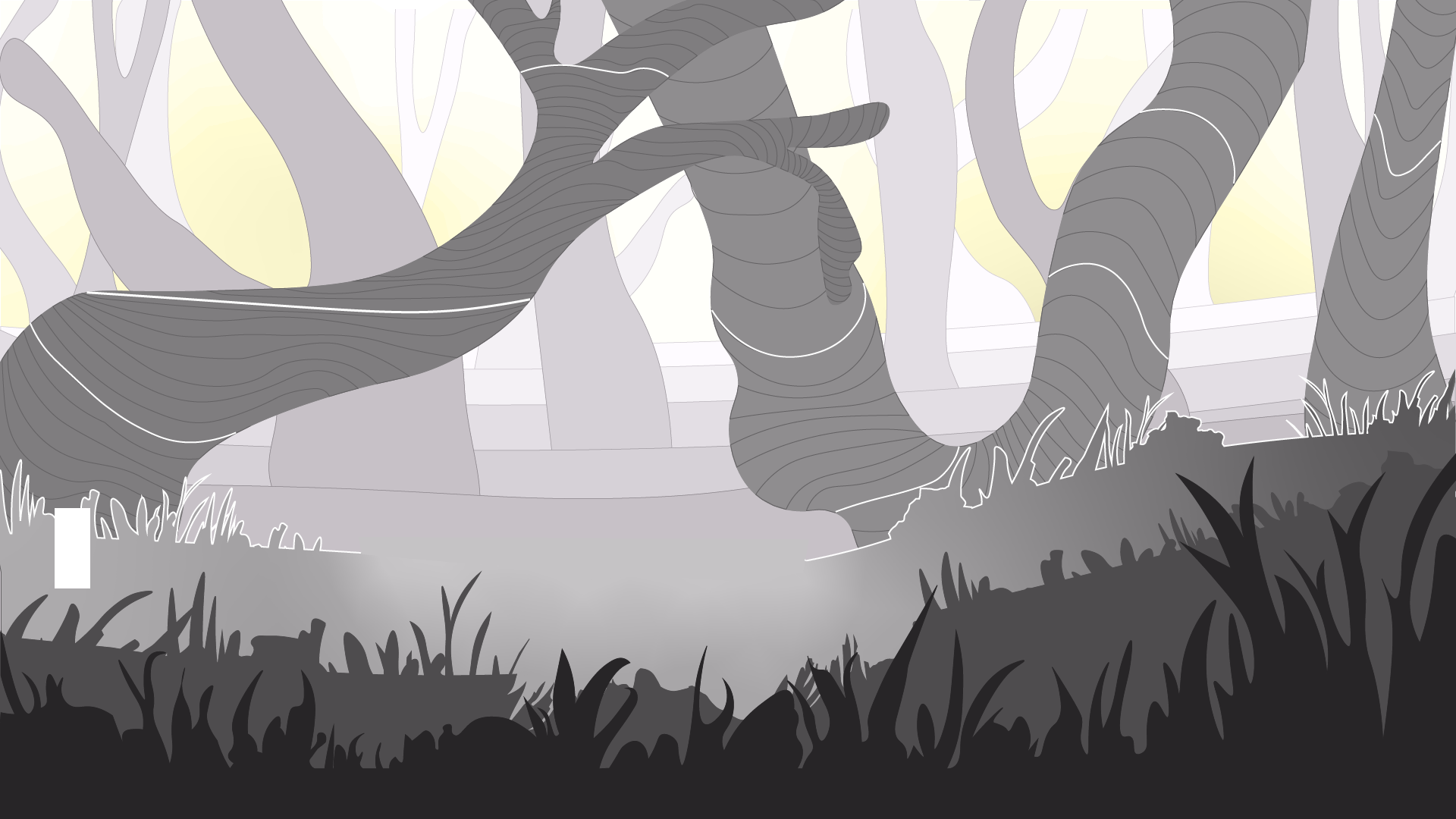 Game mockup example
When observed from different positions, nearby objects have a larger parallax (or movement) than more distant objects, and the parallax effect is used to create an illusion of depth in a 2D scene, almost like simulating a 3D appearance.

As you can see on the short video, background images move past the camera more slowly than foreground images, adding to the sense of immersion in the scene. We want players to embody the character of Loowa, to experience the game as if they are one and the same, playing in this new world we created.
Although we're not at this stage yet, we've been trying to find interesting ideas to set Loowa apart from other games artistically and emotionally. We want Loowa to be a unique experience, standing out not just by its art and gameplay, but also by its emotional impact on players. What do you think of this concept?
More news soon, stay tuned!
#gamedevelopment #indiedevelopment #indiegame #indie #unityengine