Goal For The Next 3 Weeks
So I've set a personal deadline for my vacation where I want to have some type of demo. I have a list of things that need to be fixed and added for it to feel like a real thing. So let's hope things go as planned (as they always do...). So I finished the first draft of the demo level where you run around and just grab eggs but it didn't really feel fun so I might go with a linear experience but with open areas here and there to still encourage the exploration. But for now I've tried to improve ideas/rules when decorating.
Decoration Rules
Since I'm a solo developer I need to find ways to work smart and effective. Sometimes it's hard to spend time on testing and research while you know there's a deadline ahead. Today was one of those days where I wanted to decorate the starting area, I didn't get as far as I wanted but I came up with some good rules. I should avoid having too many flat walls, add layers of materials on them to create patterns. The edges also made some improvements and what I'm using is splines, once I got used to it my workflow increased a lot. Some of them could also be saved as prefabs to further speed up my process.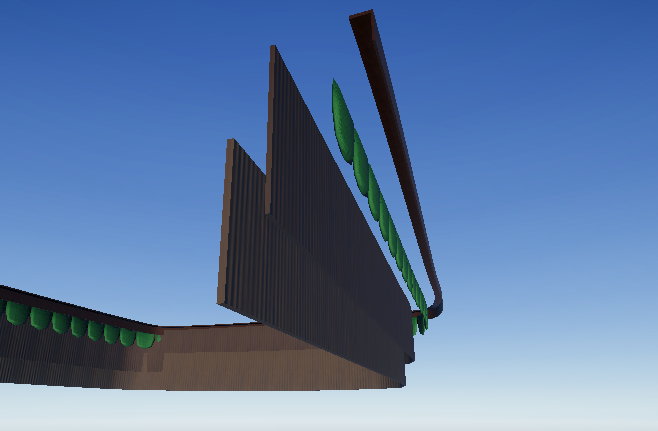 Another thing I played around with is having trails that also are being pushed down as you run on it. It's nothing new really for PaperKlay but I got it working with splines so I can now make pretty paths for you to run on. I think the small trails are cute.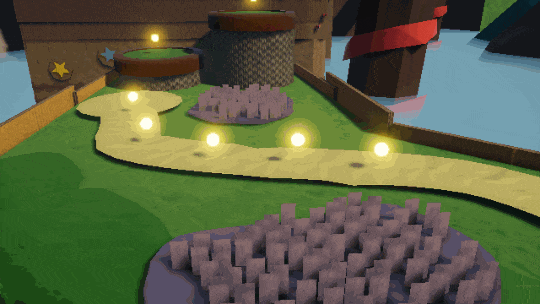 Improved Player Movement
I've played a lot of 3D platformers from the recent years (and in my youth). Something that I really like is variation in animations because it makes the character feel alive, but some games have these triple jumps where you press jump right when you land and if you do that three times in a row you're rewarded with a higher jump. This move might be more for experienced players so won't be necessary in order to complete the game. Still cool though.
This was the progress from my weekend, it was less progress but I guess I've started building a foundation and experience for the future.