Paper Cat is a game about the cat Slick and his human Frank.
Slick is a very clumsy cat, he is always breaking something. And that's what the game is all about, the clumsy cat breaking his poor owner's furniture at night. Each night Slick has some new reason to start playing in the house. Sometimes it's a big fat spider hiding in a room, sometimes it's the neighbor pointing a laser through the window. Fact is, Slick wants to play. Every night.
In the game you will be able to unlock new rooms, find special items and even customization items for Slick. You can also make awesome chain reactions with the objects you break through the night. But you need to be careful, because each object makes a sound when it breaks, and if you make to much noise Frank will wake up and it will be game over. Each night a new procedural layout is generated, so each night is always unique. When the night is done ( or when Frank wakes up ) Frank will react differently depending on how much mess you've made.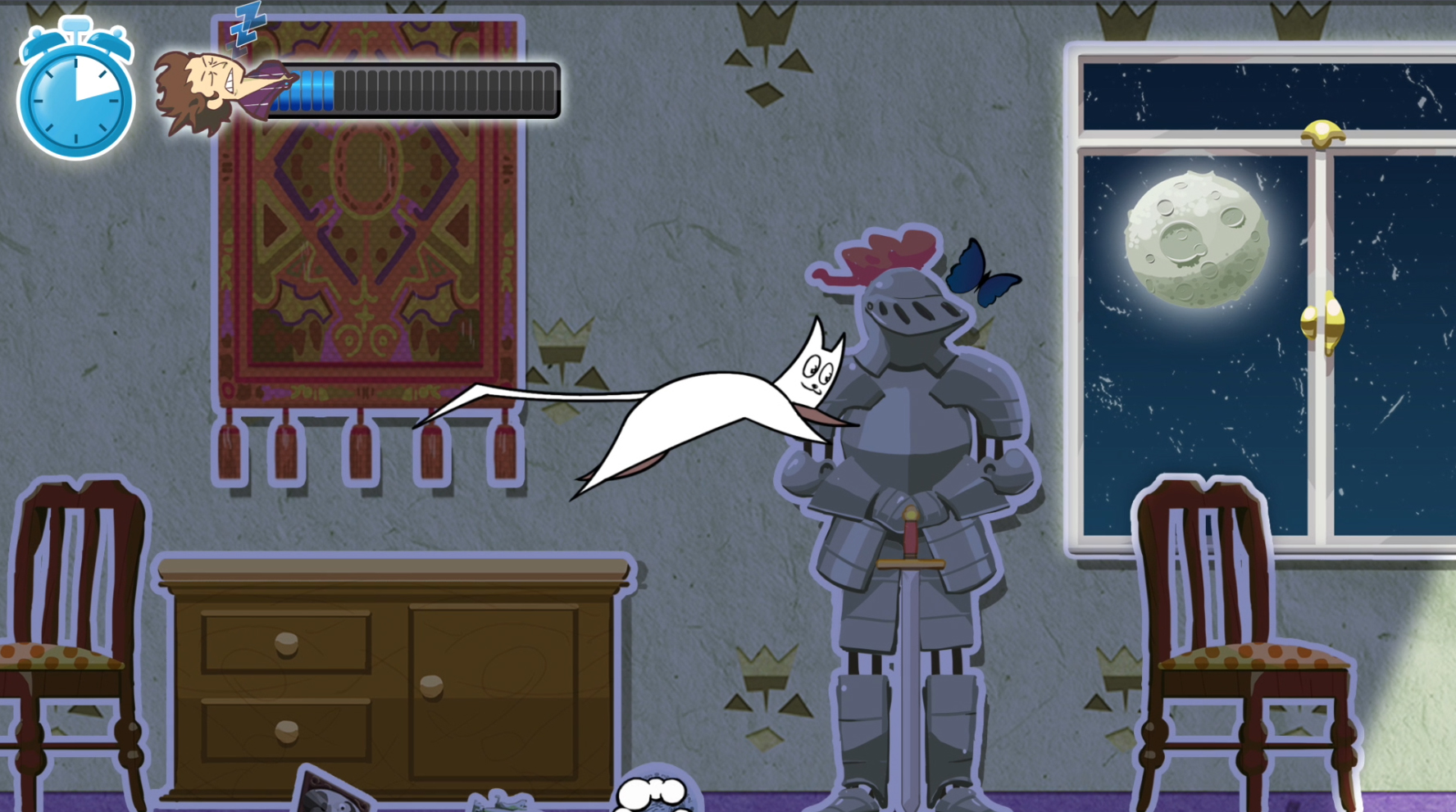 We intend to launch a crowdfunding campaign for this project soon, and we have already started to grow a community on Fb.com, Tumblr and Twitter

Thank you for reading! If you liked the project please follow us in social media and support the project!