PANTROPY DEVBLOG 4
Finally! In time for the weekly devblog we finished hosting our game project in a cloud/version control. That was quite a challenge. Our unity project is 30 gb already. We re-organized the file structure of the project and managed to reduce our build size drastically. We also took a look into Unity asset bundles but decided not to use them at the moment.
The new patcher is finally working well and we´re back on track. Julian is busy fixing the last bugs for the building demo.
Osman is finalizing the building texture atlas. All the textures from our building assets are now merged on two textures. That will be necessary to maintain performance. Julian will re-import all assets this week and create the destruction model of all of these.
Lukasz is working on some new creature and plant ideas. We will get some carnivorous plants and remake the spider creature. We have been using a turbosquid model in the prototype and decided to replace all library models within the next 2-3 weeks.
We saw that "Osiris – New dawn" is using a lot of turbosuid models – some we are also using. I think it was good as long as we were prototyping but now it´s time to replace the few models that are left. I really loved the mushroom trees *sigh*
The spider will be replaced with 3 creatues wich we will present in the upcoming weeks. Here are some early sketches of their nests.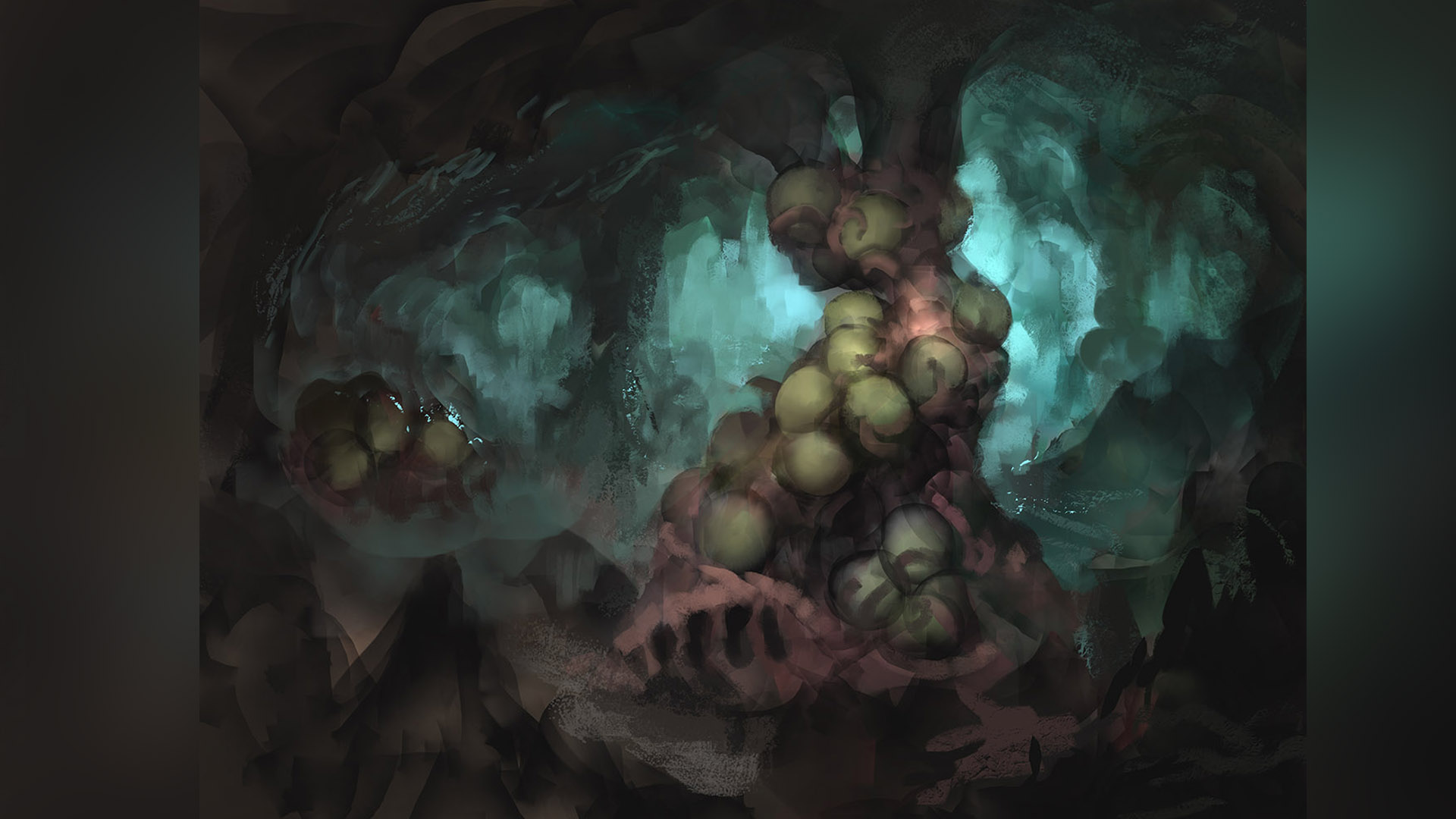 Tyson finished the scout mech designs. This will be one of the smallest mechs in Pantropy. He also started working on different ideas for the enemy faction.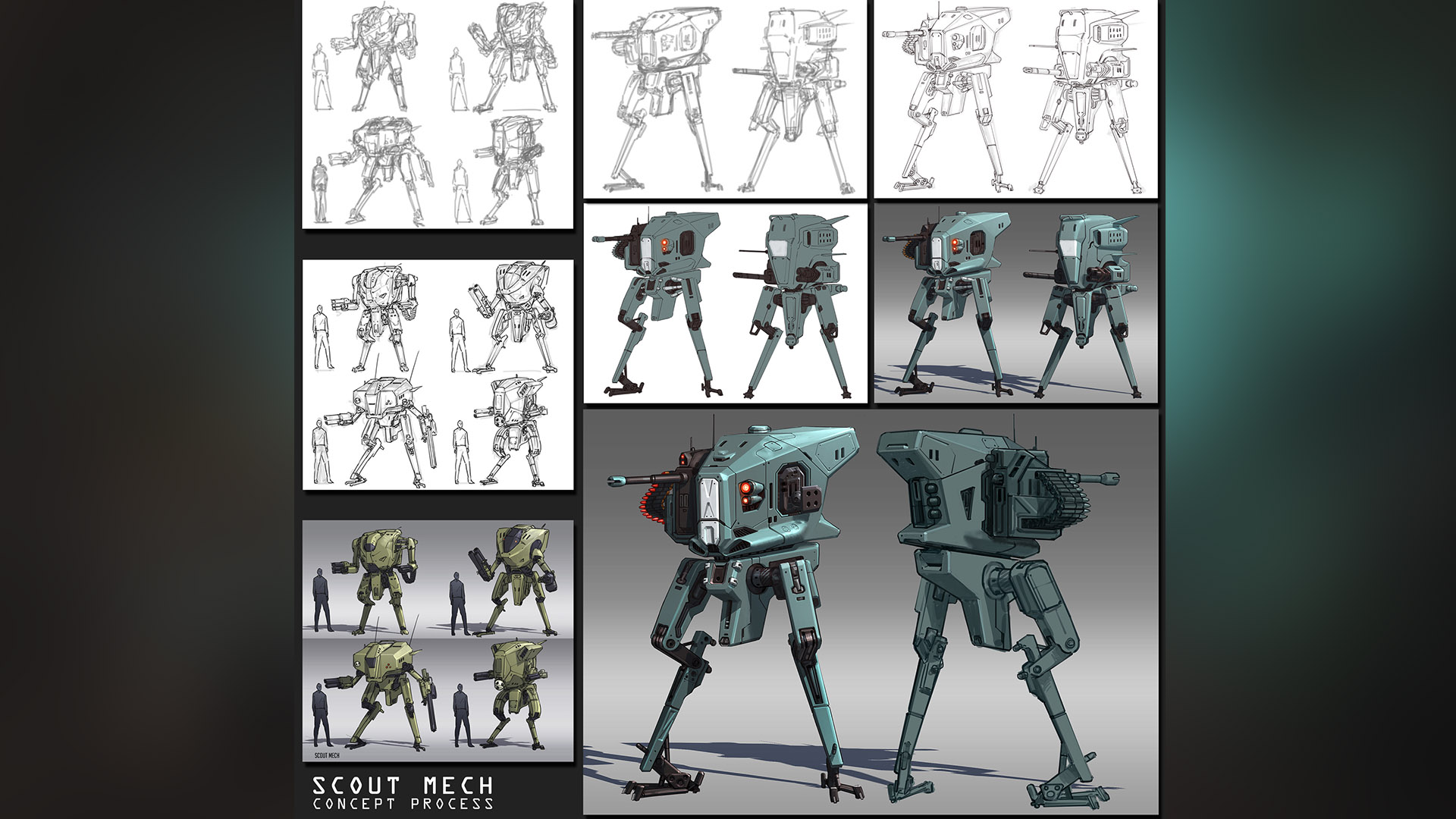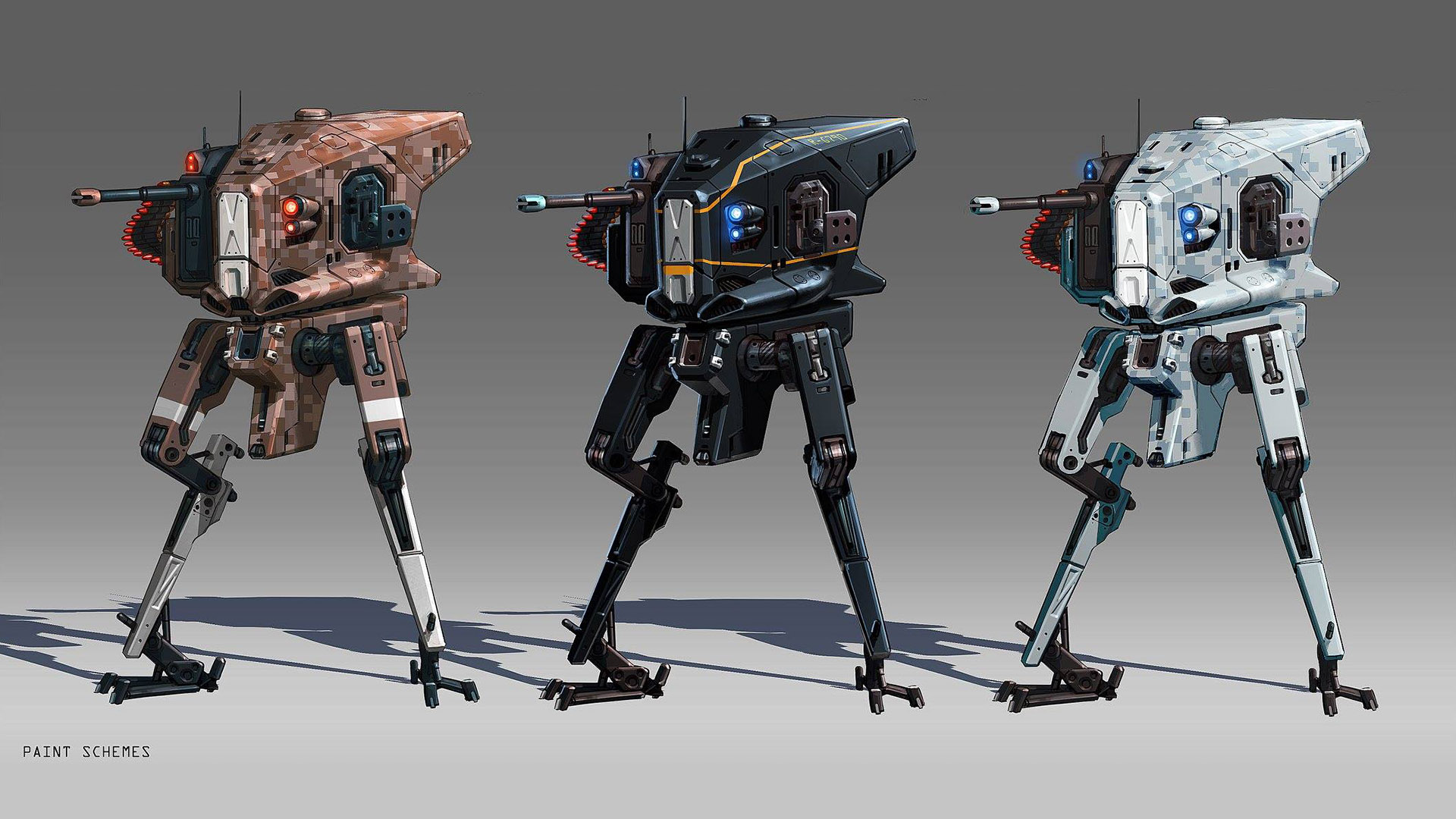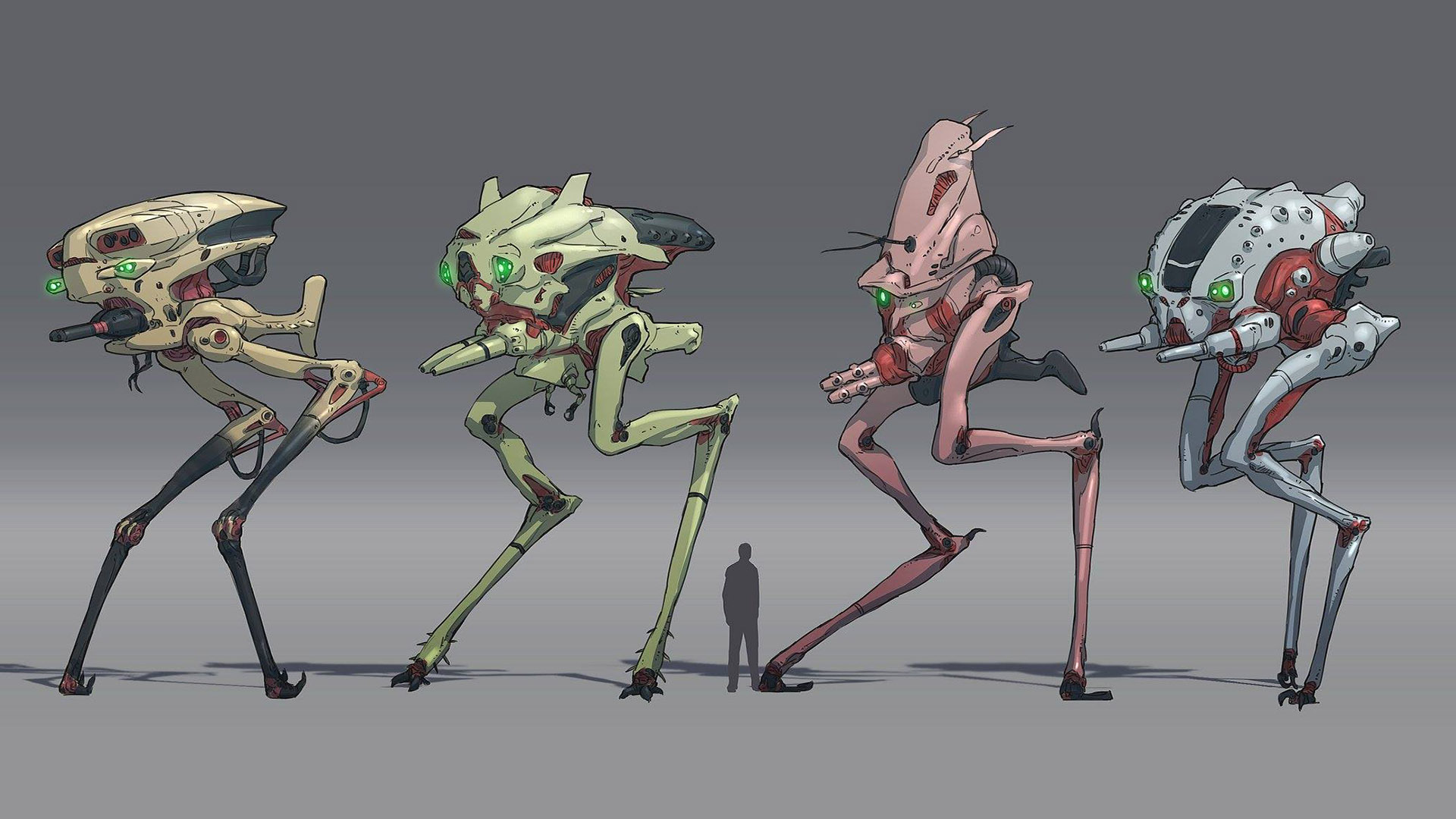 Ivan finished texturing the exterior of the power plant.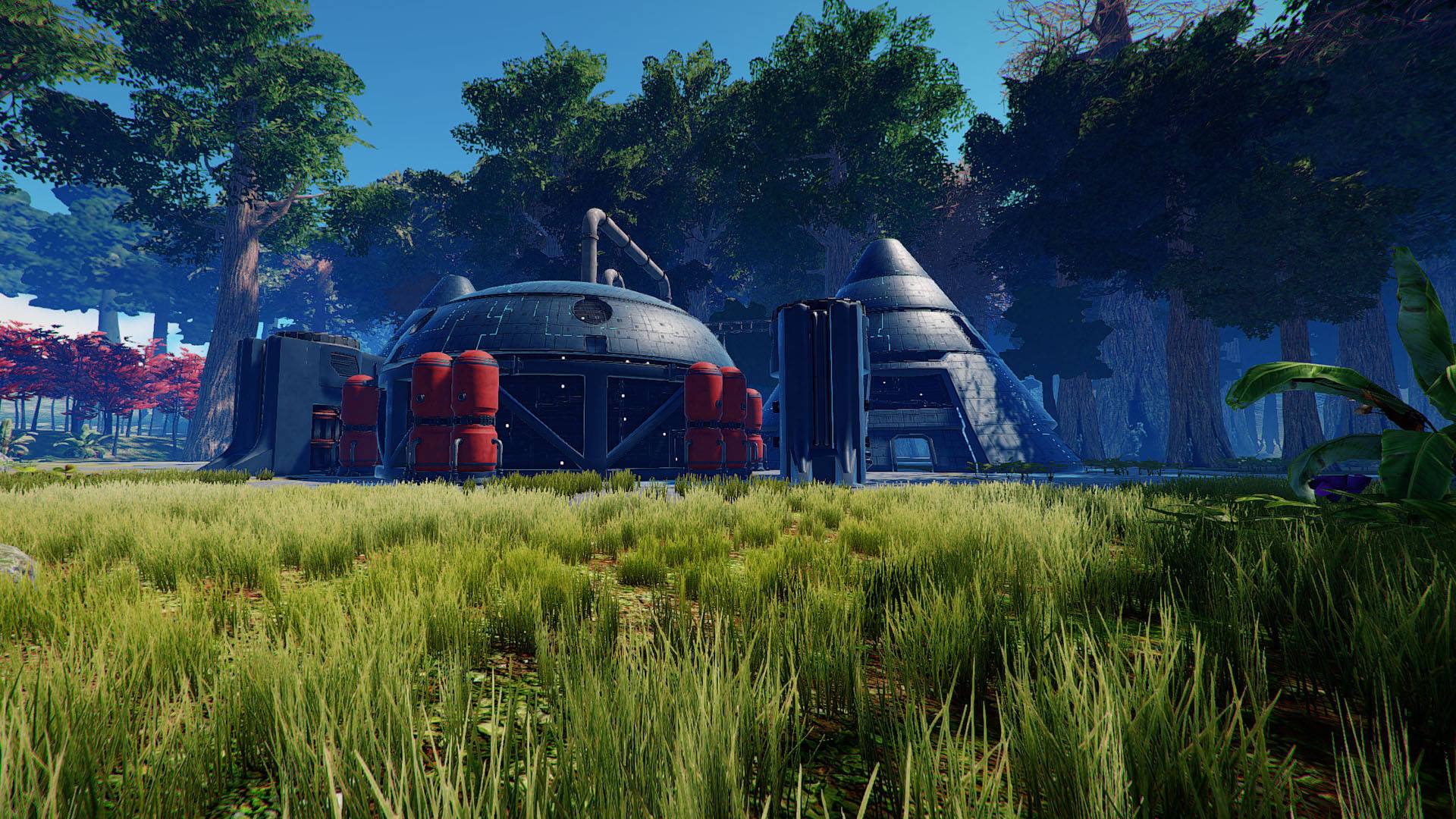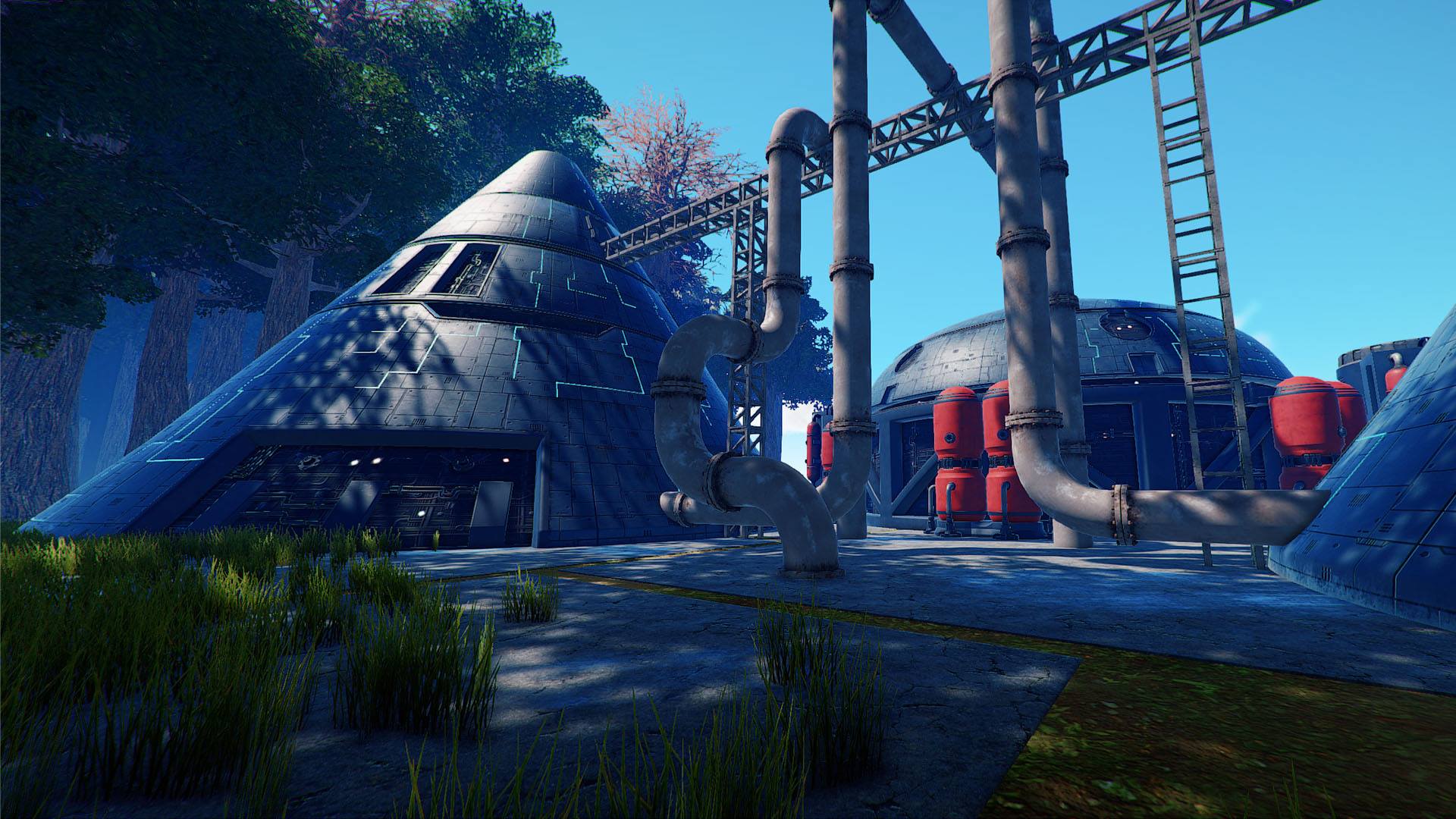 Dmitry was working on the drones and finished the enemy drop mech. It´s huge! Vinod is already working on the animations.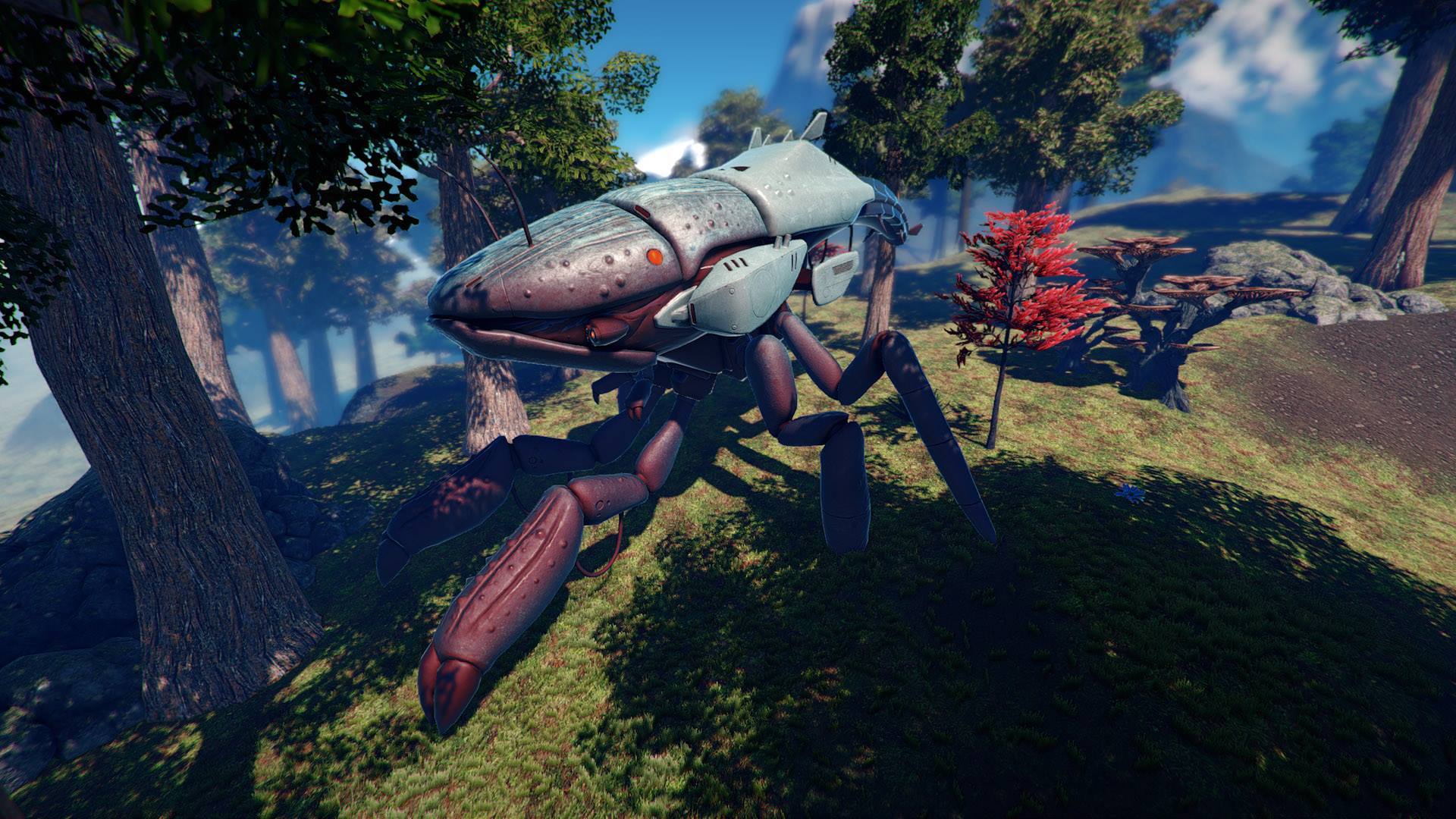 Vinod also finished animations for our latest creature models.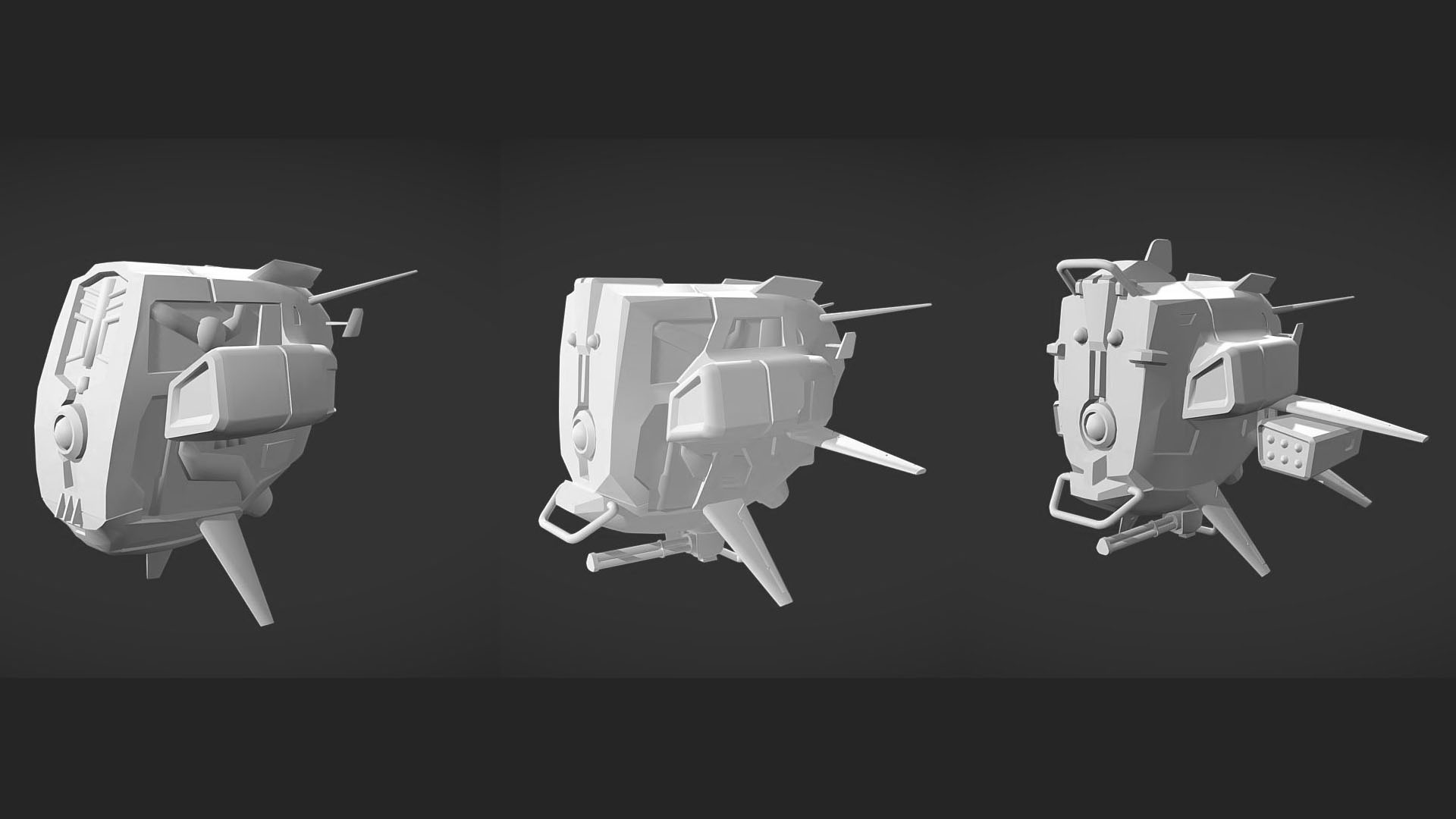 Anjar is finalizing the high-res model of the heavy armor and will start working on the scout mech afterwards.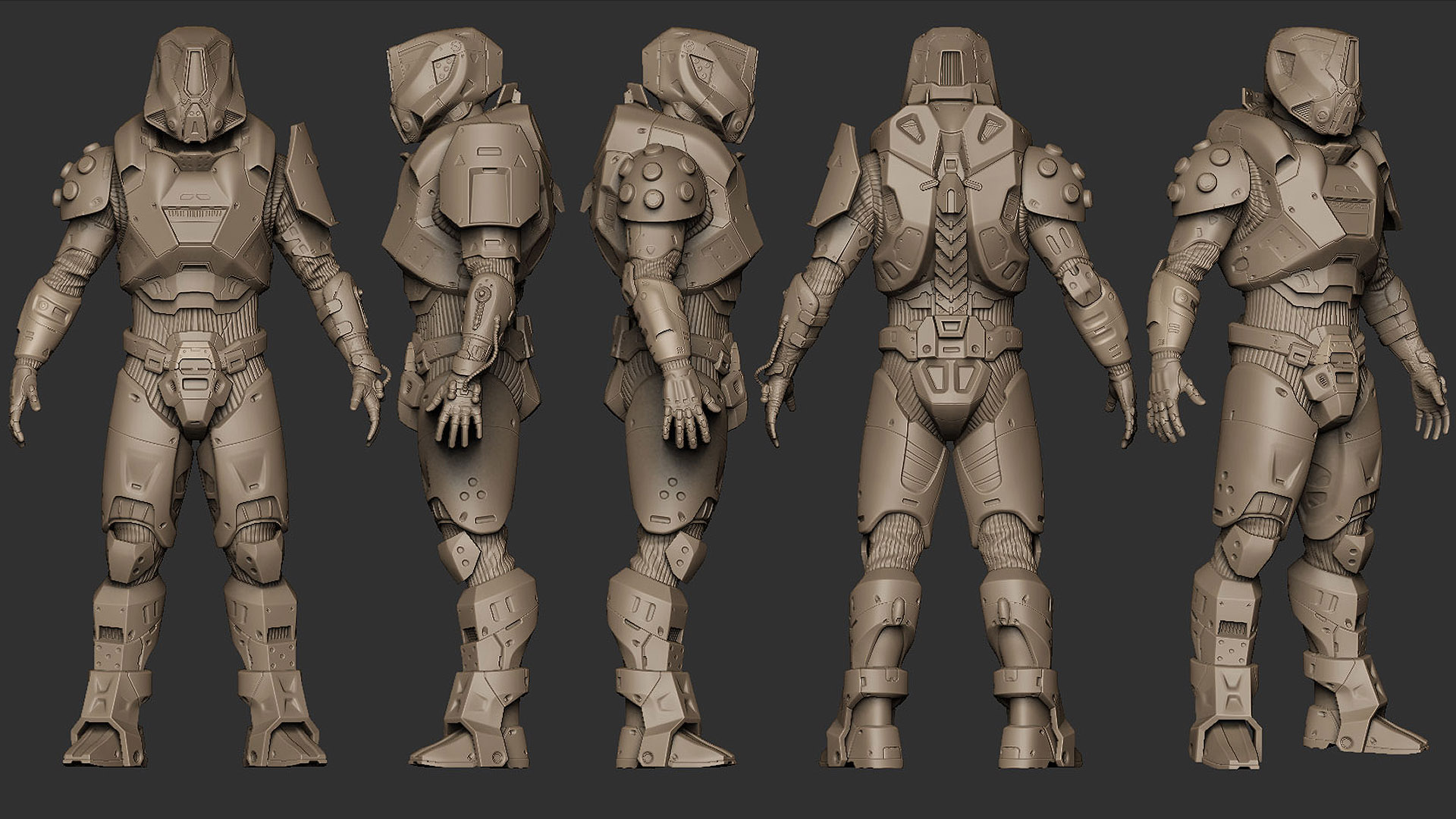 I have been working on shaders, plants and the new map.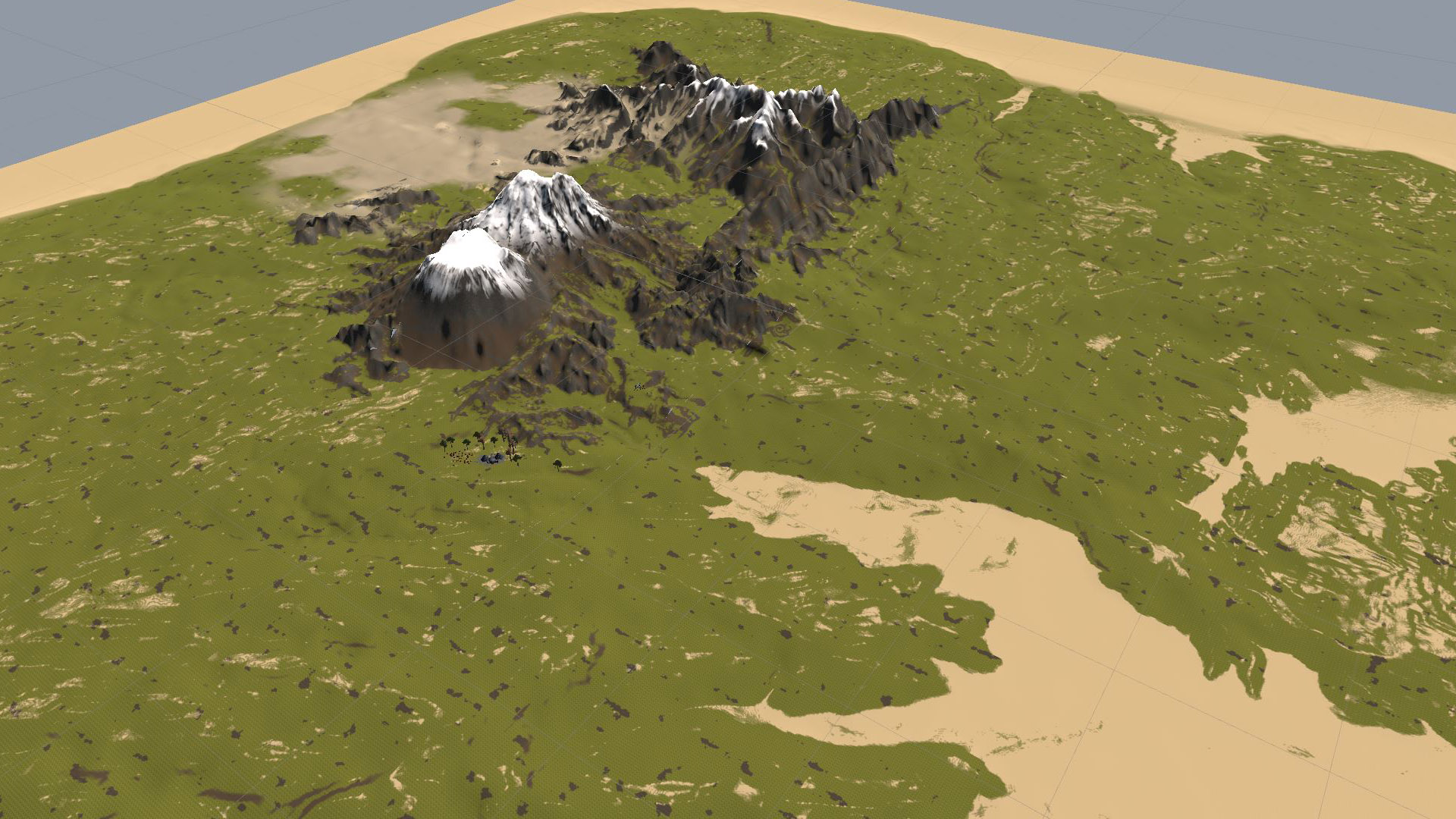 We will focus on finalizing the building demo this week.
Sebastian Kaulitzki