It's been four years already! Four years since I left my job as a marketing manager and decided that learning how to code and make my own video game would be a good idea. Luckily, "all I had to do" was learn how to code - because my father offered to take care of all the drawings and art. From there Big Fat Jay, our small two-man, father & son studio was born. So, how is it to work with your father full time? Freaking awesome!
After years of learning to code, animate, game design and everything else you need to know - I finally announced our game, PANDU. PANDU is an adventurous, story-driven platformer that combines intense, old-school platforming with a deep & emotional story. You play as a man that is jaded and depressed. Dealing with his mental ilness he finds himself drawn to an age old mystery and an adventure of a lifetime. The adventure takes you on a journey around the world, offering beautiful & diverse environments and exciting wildlife to match.
The game is immensely story-driven, offering deep conversations and cutscenes to deliver. This story is somewhat based of my own life events and trauma that has occurred within my family during the development of the game. You could say that it has become an outlet for my feelings, making it an emotional and serious story that I hope people can relate to and even help them deal with their own tragedies. Working this out with my father has made it even more emotional and bonding.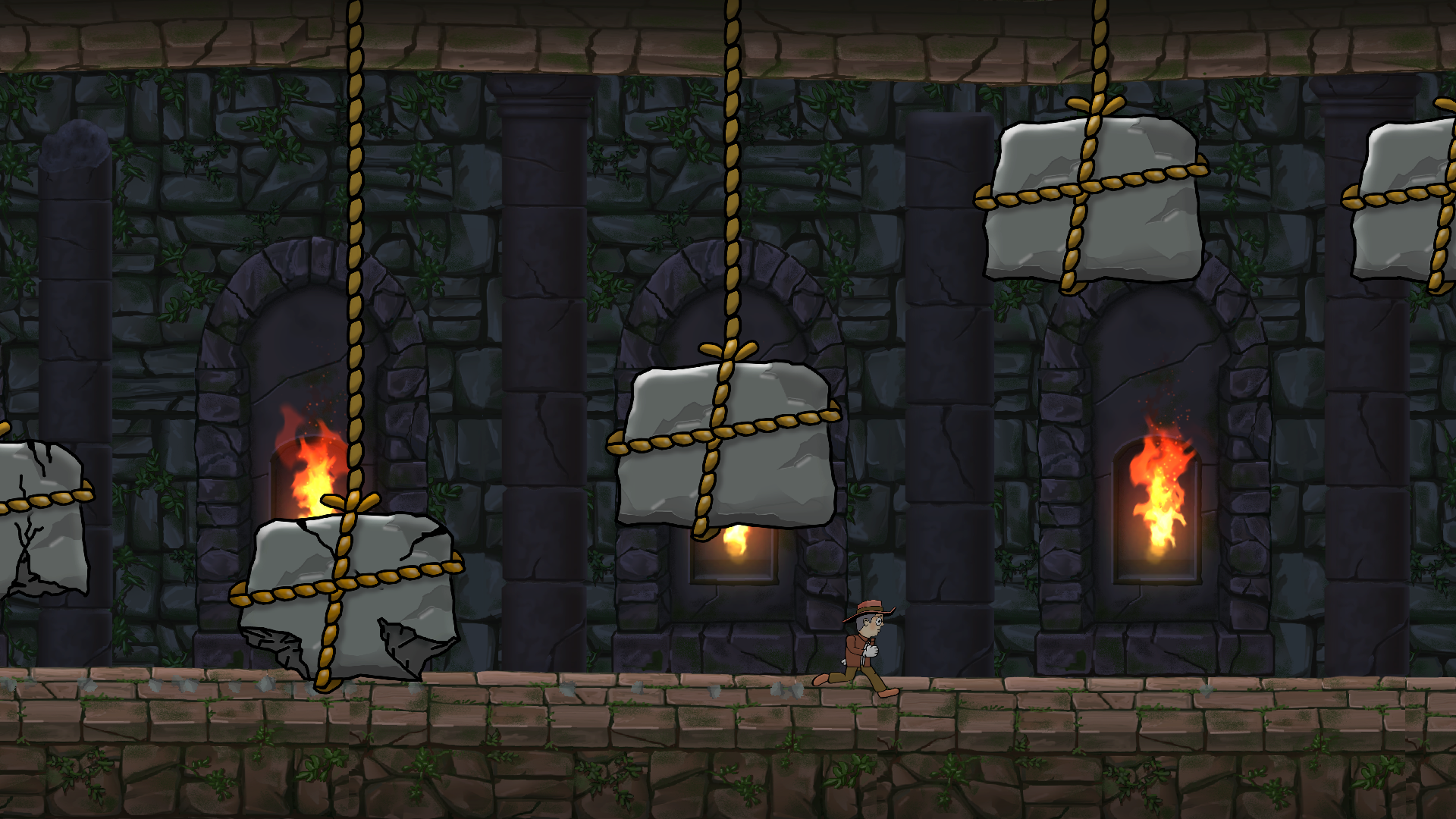 As I announced PANDU, I released a trailer and opened my Steam Page for the game. I'm hoping that as I finish the game I can get some feedback and hopefully some wishlists.
Below is a link to my Steam Page and the trailer - if you have any questions about the game I'd love to hear from you in the comments!