Hello Lil Llamas!

It's been over a month since we gave you an update! Sorry about that, but things have been pretty busy team side.
We've got a few great game updates which you can see below. We have also made some exciting updates to our own Pandora character. She now has a complete makeover and we can't wait to show her off next month. Reasons for this? Well, we thought of her attire and how she would work in the environment. We thought what Pandora was wearing before just didn't work, but hopefully, we have the right design going thanks to our lovely artist Welume.
Game Updates
*- Treasure chests added.
To use, walk up to them and press P.
*- Inventory has been added.
Press I to bring up the menu.
*- Killing mobs drops items.
Kill a bug, on a chance, an item will drop. Press P to pick up the item.
*- Killing a mob will drop a health ball.
Kill a bug, and walk over the glowing light.
*- Player can now start a simple quest.
Walk up to Uthel and press E to start a dialogue going. Then, kill 5 bugs. After this, a pop up should appear over uthel's head.
*- Player can now talk to certain NPC's.
Walk over to NPC's with their name over their head to get them to say something simple.

So lately we have been focusing a lot on the combat. Making combat work AND interesting can be quite difficult. Especially as our weapon is an umbrella, we are trying to make sure it works well with attacking, blocking and the special effects. We should have something to show soon, and hopefully it's something you guys like.
We've also been working on Hera and she is finally finished! Our animator is now working on making sure the animations for Hera are top notch. Take a snake peak below...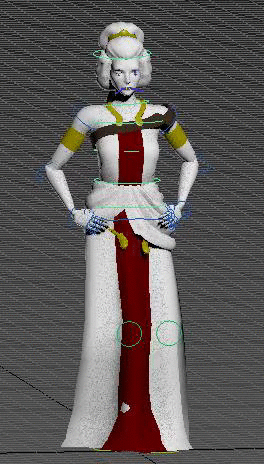 What do we have here? Is that... IS THAT A MISSION! That's right, we now have active missions in Pandora! It's really great being able to do something small such as kill bugs and return to the mission giver. Now that we are getting the missions in, the level design is so important in making sure it's easy for the player to get around.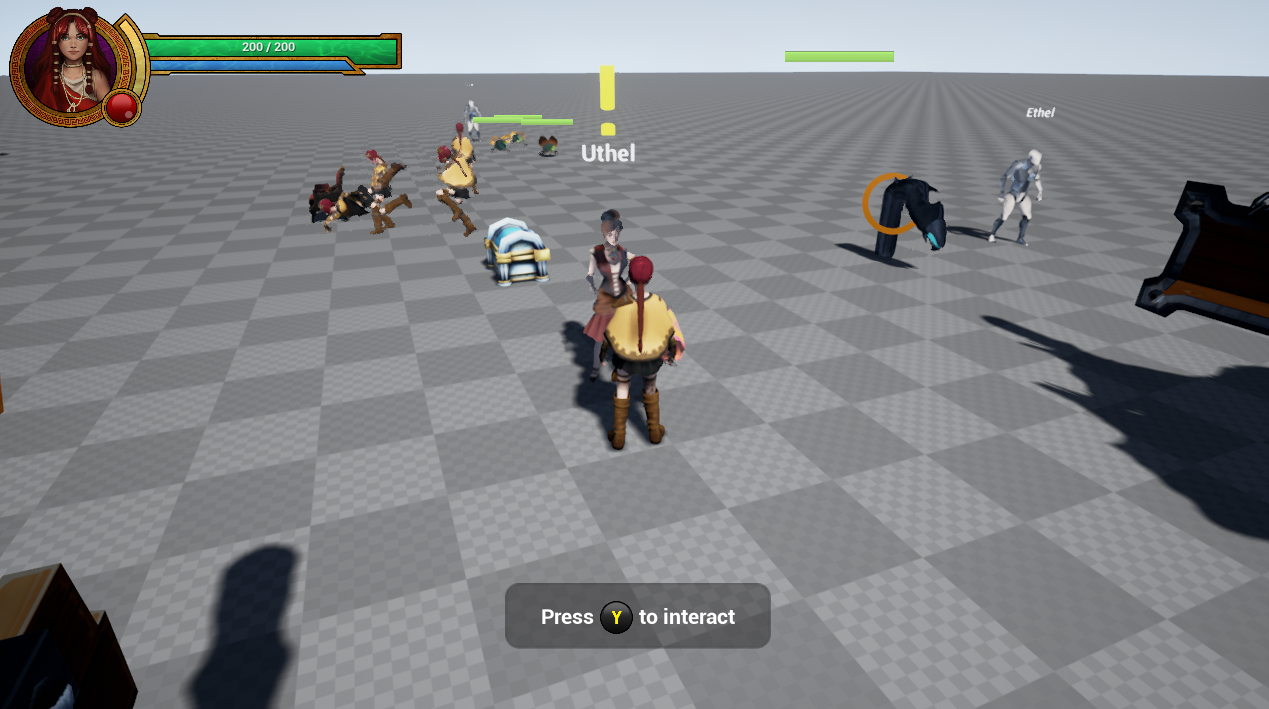 Above, you can also see another new HUD we have decided to try. Our new graphic artist decided to take the challenge of the HUD and we think it came out looking really amazing. Let us know what you think in the comments.
Below are some of the props we are currently working on.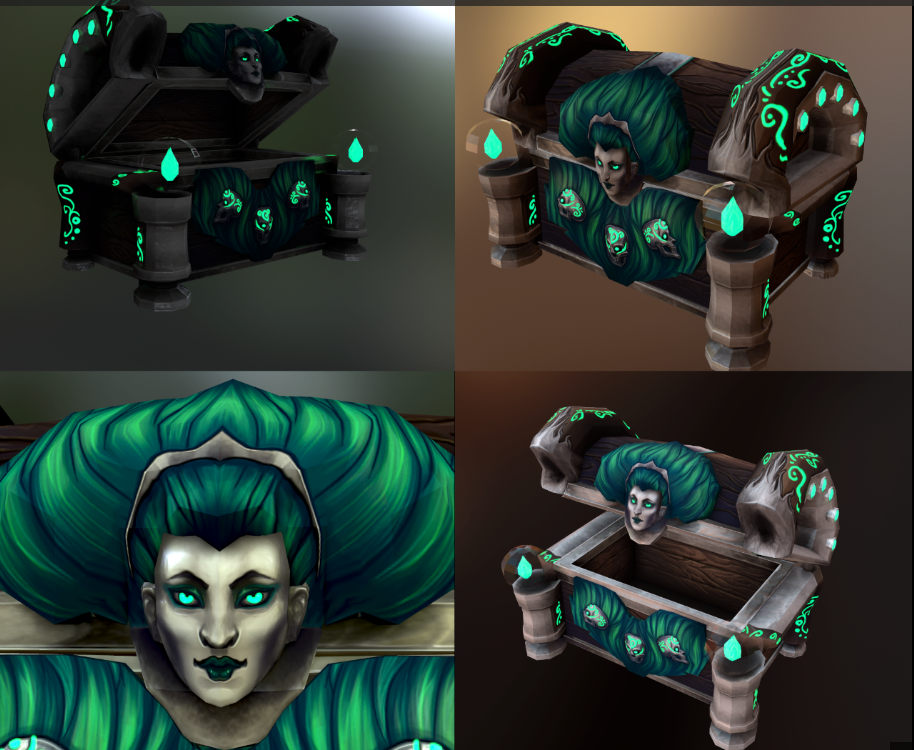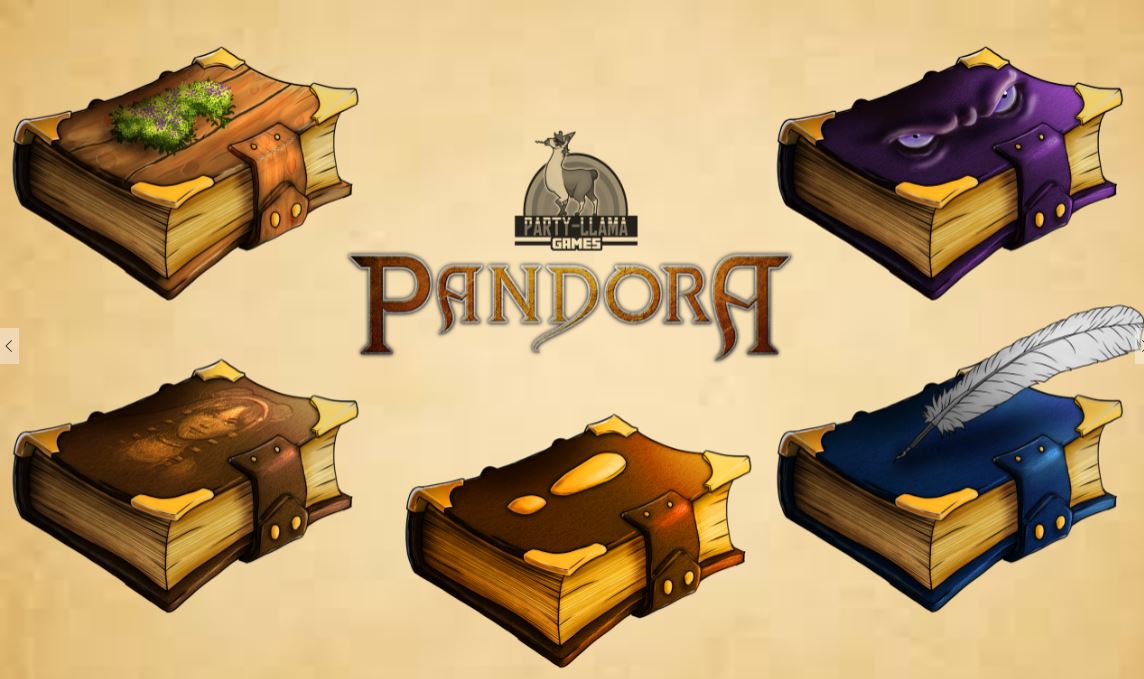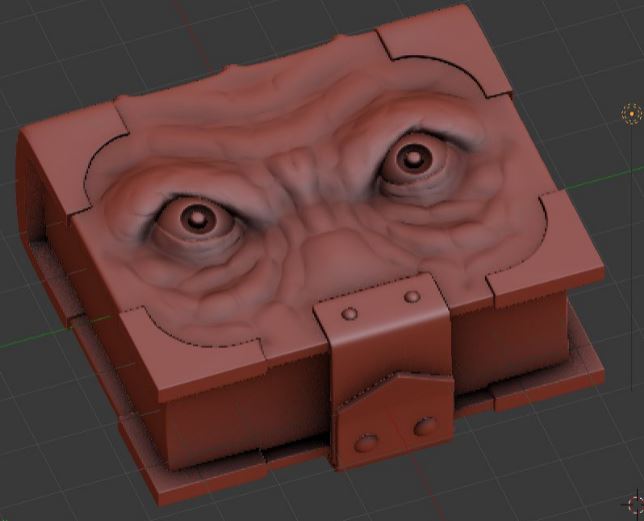 Want to find out about more characters? Let's Take a look at Athena and Medusa!
Athena

Athena is one of Zeus's oldest daughters. Proud, strong and wise, Athena looks after the people around her protecting them. Wise beyond her years, she loves to study and teach others in her newfound knowledge. She loves to educate Kome Village with her knowledge of Gaia from traveling and has had a Library filled with her knowledge built in her favor.

Athena got on well with her father and was happy when he met Hera. Though she does not know about Pandora, she loves having a big family that likes to keep the family values strong. She loves to practice with her weaponry daily, making sure she is prepared for the battlefield. She would love to teach someone her skills to pass down her great battle techniques, but she has yet to see the drive and force behind a blade like she has.
Medusa
Why exactly Medusa hates Athena is unknown—much lore and legend has been written on the subject, but none has ever touched upon the truth. Or, perhaps, it has—only to be buried in the catacombs of time, forgotten by all the other Gods but her.

Whatever it is, that hatred is a fury which has nurtured deeply in place of her heart; fueling her where no warmth will ever again touch. Cronus saw this, and used it to his advantage; promising her the one thing she could not have—

Athena.
With Cronus's help, she has been turning the Gods into stone, and will soon have the final Goddess within her hands. Though she has had centuries to think over she will do with her, the possibilities are endless...
So that's all for this week!

Take a look at our new website: Pandorathevideogame.co.uk

We'll be getting newsletters ready to send out soon to keep you guys updated!

Take care little llamas!

Nareice