PAX PRIME
PAX Prime was big for us this year, for many different and sadly conflicting reasons.
As some of you may know, we have been working on a "CHARGE 2" for months leading up to PAX Prime with the plan to have a playable unveiling there. Unfortunately when the time came we felt it still wasn't quite ready to be our main showcase on the floor, though we brought along a build to show anyone who might be interested. You can catch a brief look of where we're up to with CHARGED (what we're calling CHARGE 2) at the end of our PAX showcase video below.
Thankfully, despite what we wanted to be our heavy hitter not being ready, we always had some backups in the form of our 48 hour jam projects, the latest of which being PANDAMONIUM!
People Loved Pandamonium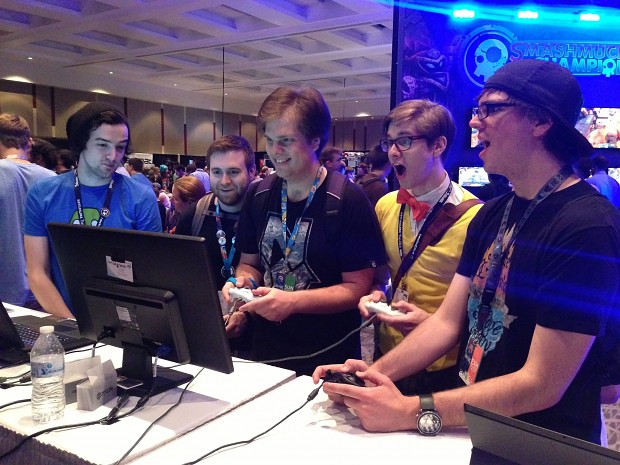 Like, really loved, we had a crazy few days showing off Pandamonium to the crowd at PAX Prime and we couldn't imagine getting a more positive response. Groups of people were coming back to play time and again throughout multiple days and brought their friends. These guys even gave us an award: Warpzoned. A big thank you to everyone who came by our booth, players, press and developers alike. You're all awesome.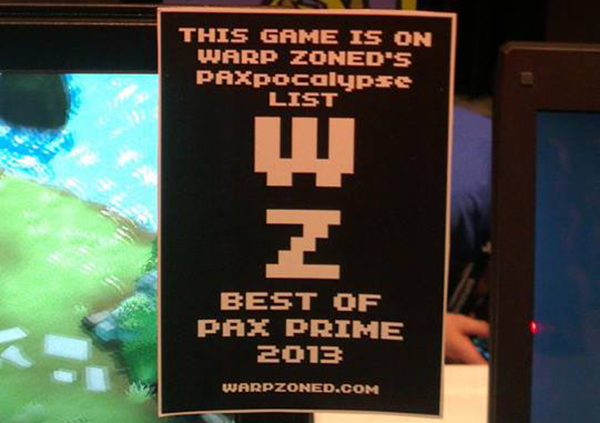 You can try out the prototype we had at PAX by downloading one of these here things below.
Linux: Indiedb.com
Mac: Indiedb.com
Windows: Indiedb.com
Our website(Bottom of the page): Wildgrassgames.com
The Future
So we're putting aside CHARGED for now, as much as it sucks to not continue with what we've been striving so hard for recently, we're not abandoning the project and want to return to it when PANDAMONIUM is all done. We are currently in the process of rebuilding the PANDAMONIUM prototype from the ground up to be more efficient and fully featured, look out for more news soon regarding where we'll be launching the full game! We're very confident that you won't have to wait long for some of our really fun and -dumb- ideas to be in your hands. Watch this space :)
Tom.