Ox and Cart
The ox and cart are the transport lifeblood that enable villages to restock their food and supplies. Take them on patrol or raids so you can capture resources from the Chanyu.
Transport
Use the cart to transport various types of resources :
Live animals, chickens and pigs
Dead animals, such as chickens, pigs and deer killed on a hunt
Goods such as barrels of food
Dead bodies
Captured resources and adding to the food larder of a village is a great way to help moral and improve work productivity:
transfer resources between friendly villages if they have that resource available however taking from one village to help another village may be counter productive if the village is left short of resources
evaluate and balance other factors before making decisions
Taking pigs to another village: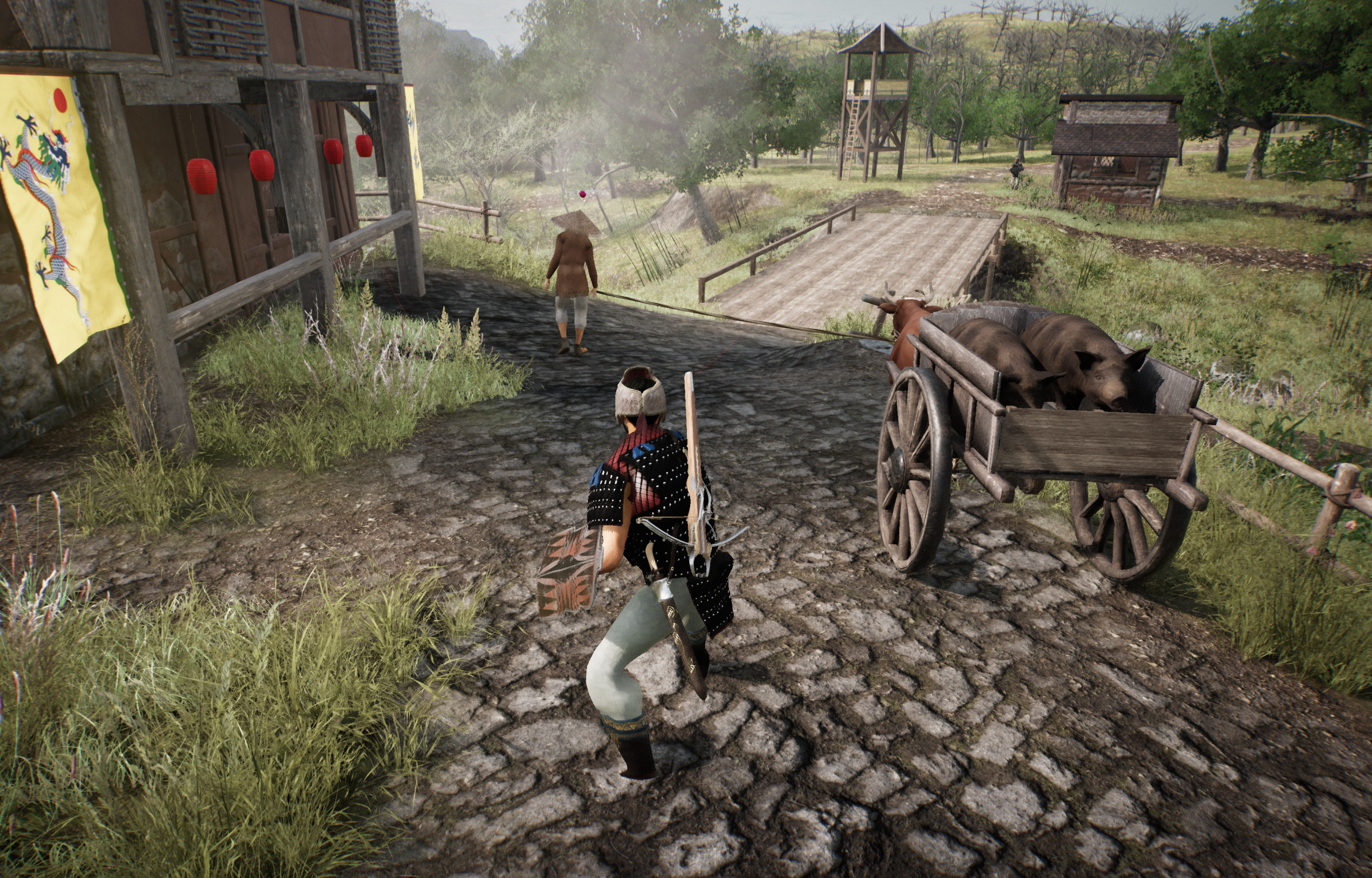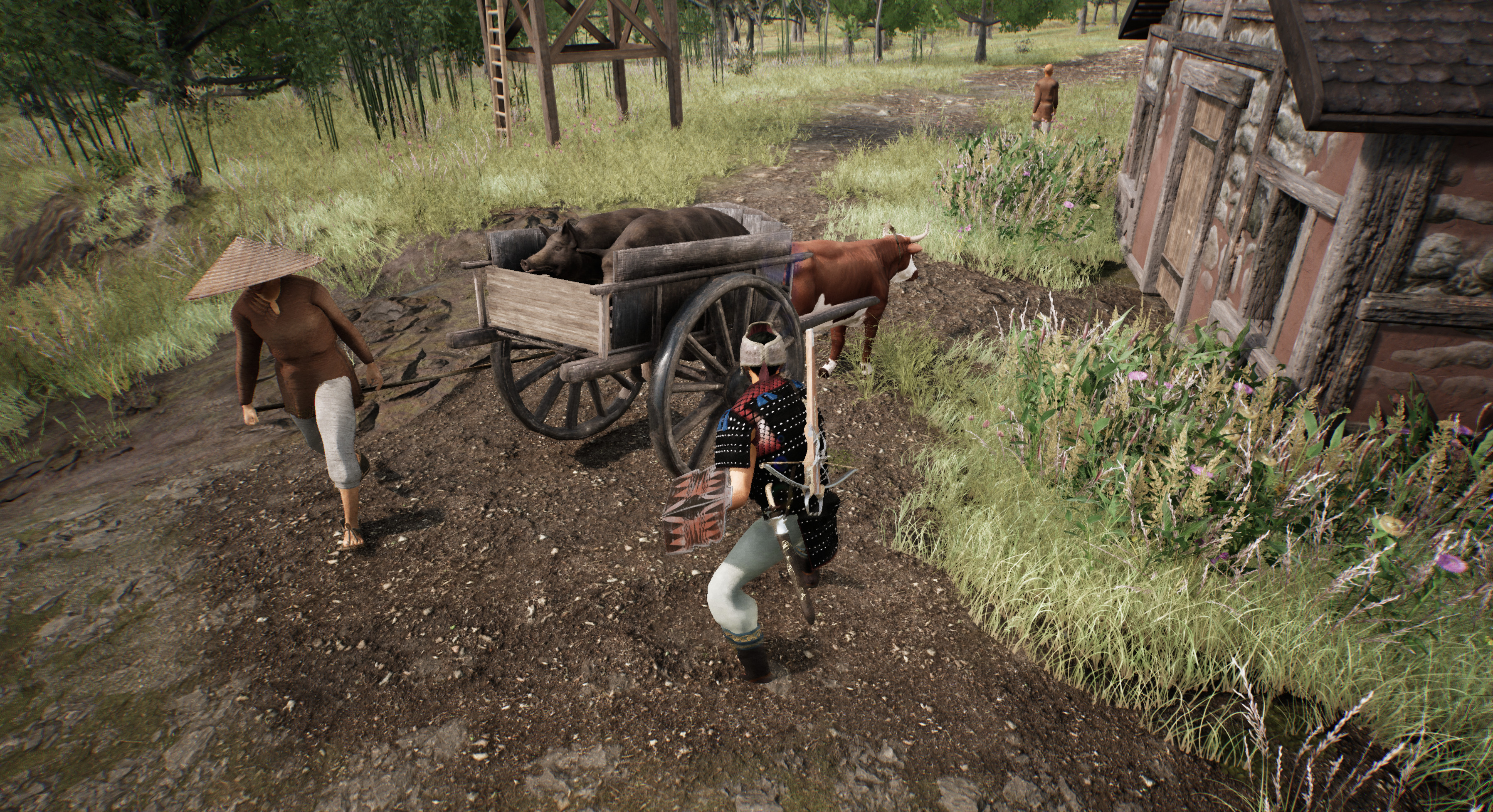 Transporting chickens: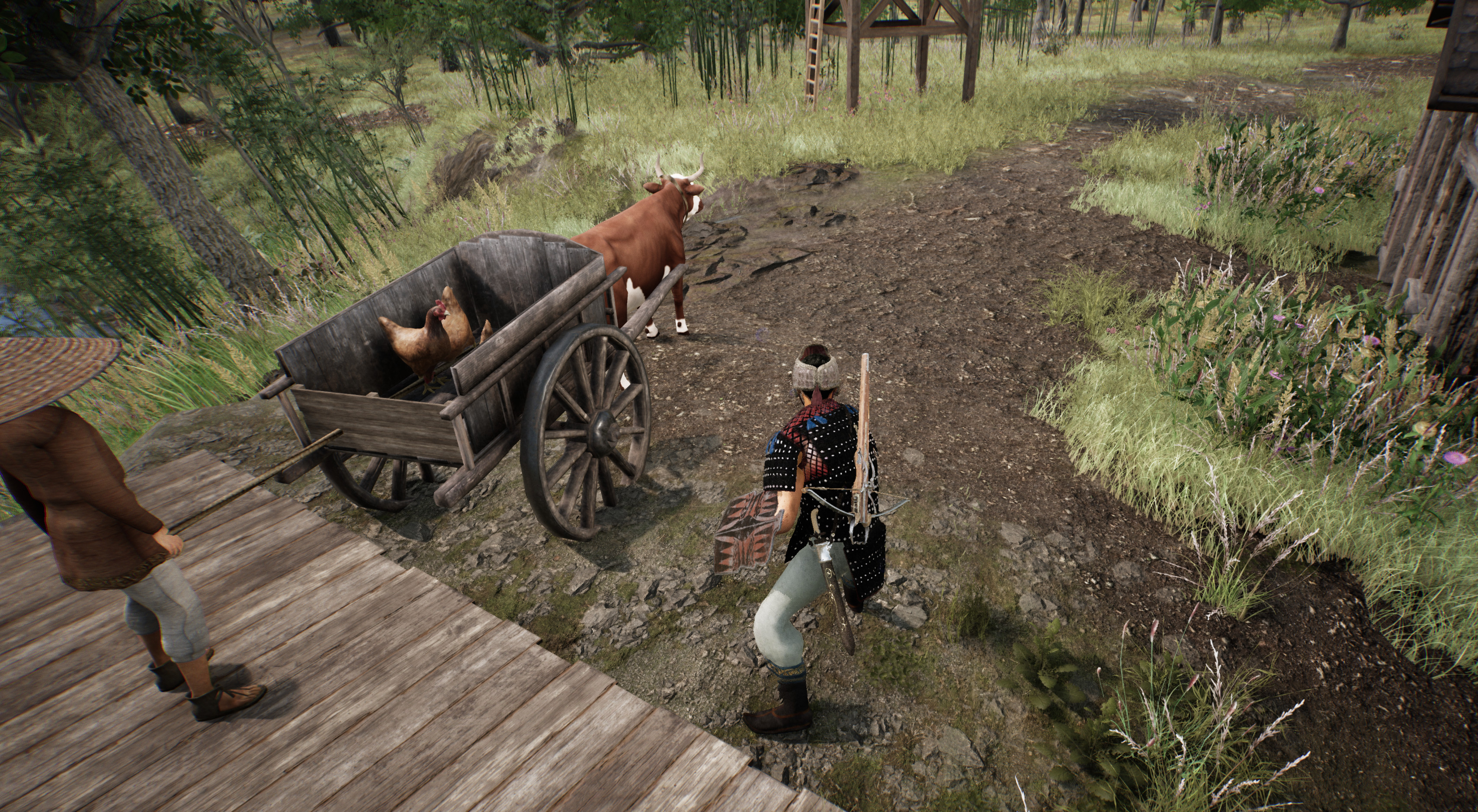 The Cart Driver
The cart driver is a specialist peasant who has the skills to handle the cart. The peasant walks with the cart and actions your commands.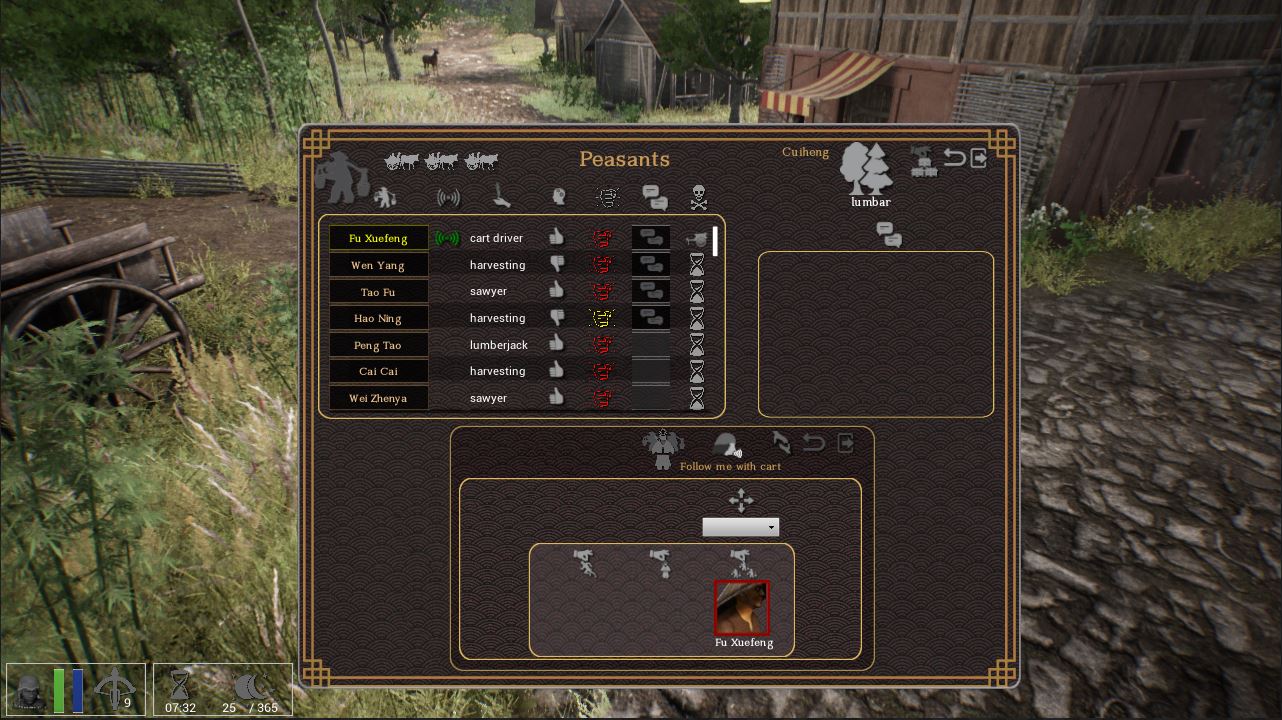 Conversation
Conversations with the AI are dynamic and the peasants will respond to you based on your questions and what they are doing. So if you meet the same peasant and ask the same question at different times you may get different but relevant responses.
Also as their attitude influences a response, they may not always be truthful.

Game Map
Patrols
The game map has been updated although not yet complete (no enemy territory as yet). We've created an ability to create patrols and set a route for the warriors to take.
You can also set waypoint markers (red pins) so the patrol performs a specific task when they reach them. As patrols have an estimated time to complete you can see an estimate as to their progress.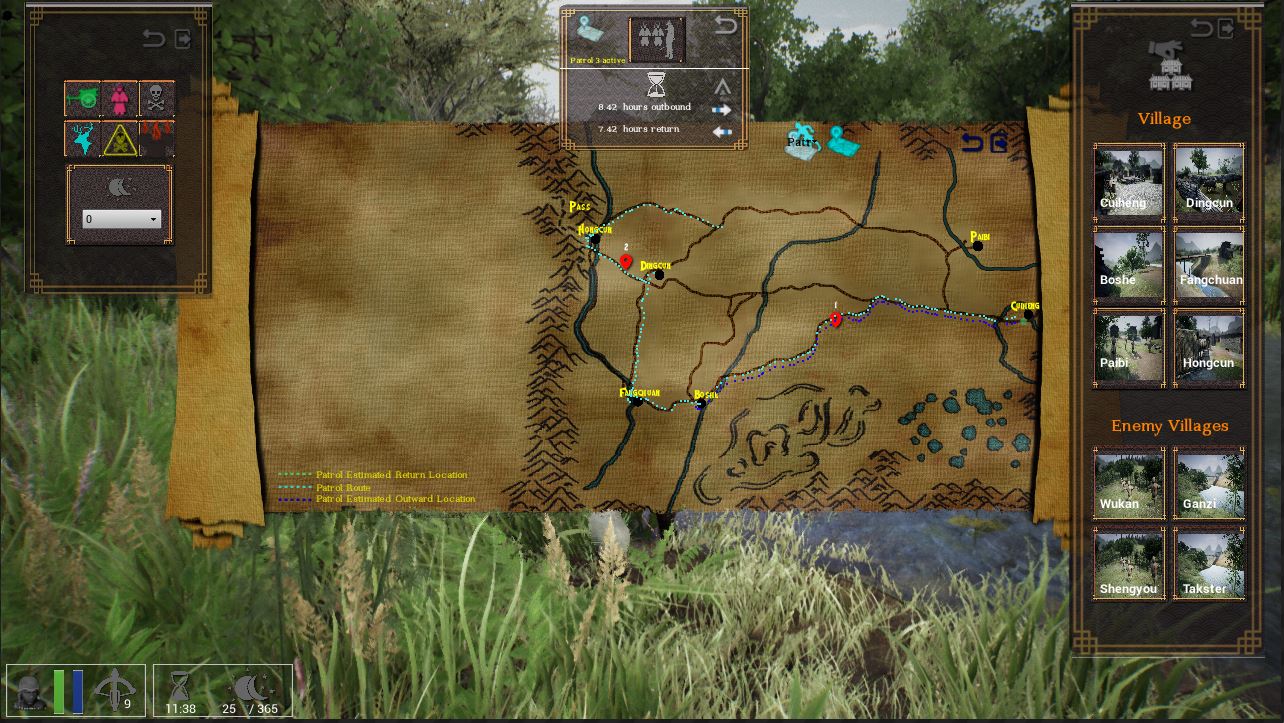 Events
The events peasants or warriors on patrol experience or see has been updated. You can order a patrol to directly investigate an event. Map showing the location of dead bodies, where a peasant has seen a warrior, a cart and deer.
Dead bodies probably indicate enemy so it may be worth sending a patrol to investigate ... or take some warriors and go and investigate for yourself.