OverGround was inspired by Jet Set Radio and Mario kart to bring you exciting races using fun roller blade mechanics and insane item powerups!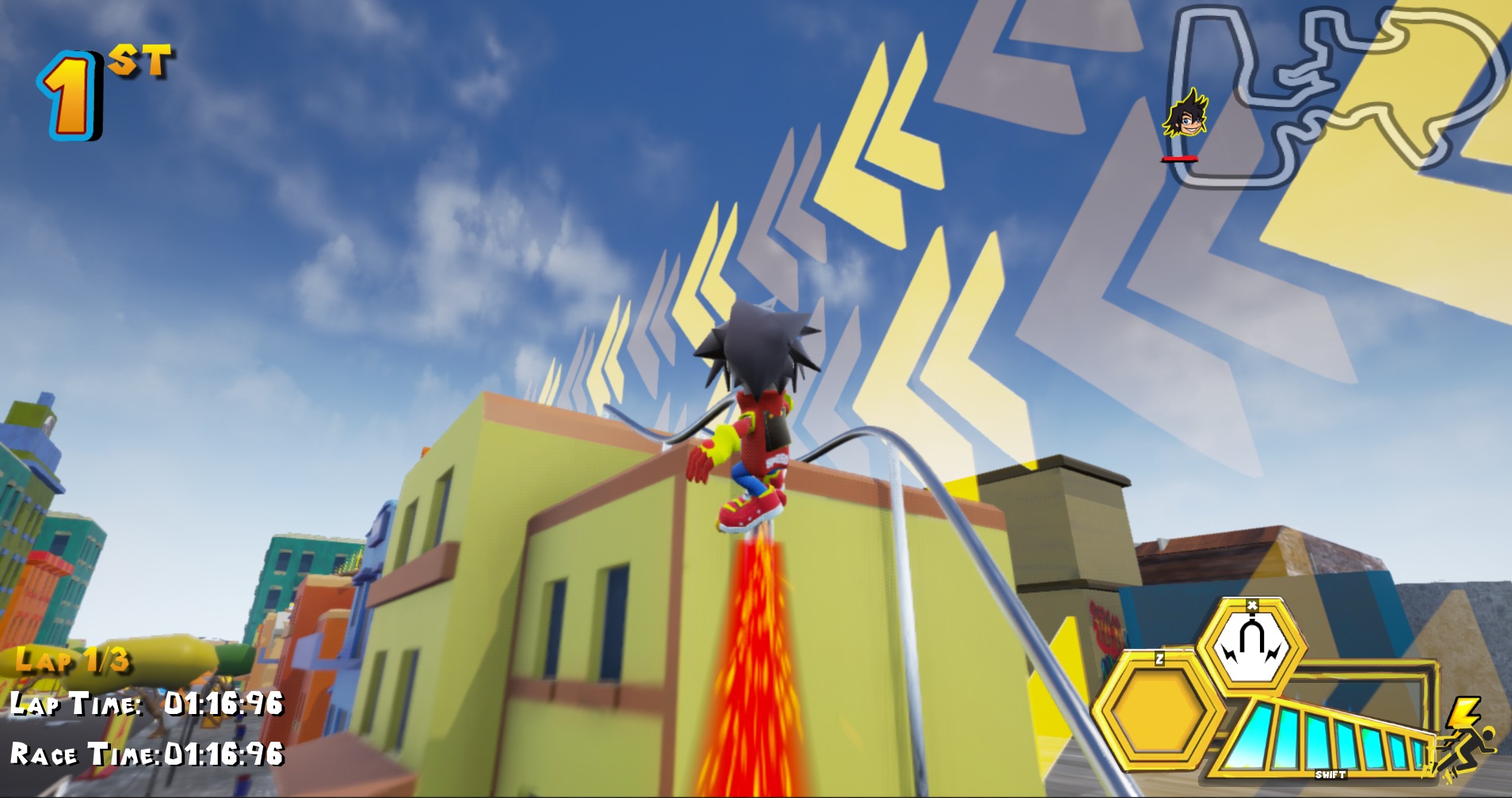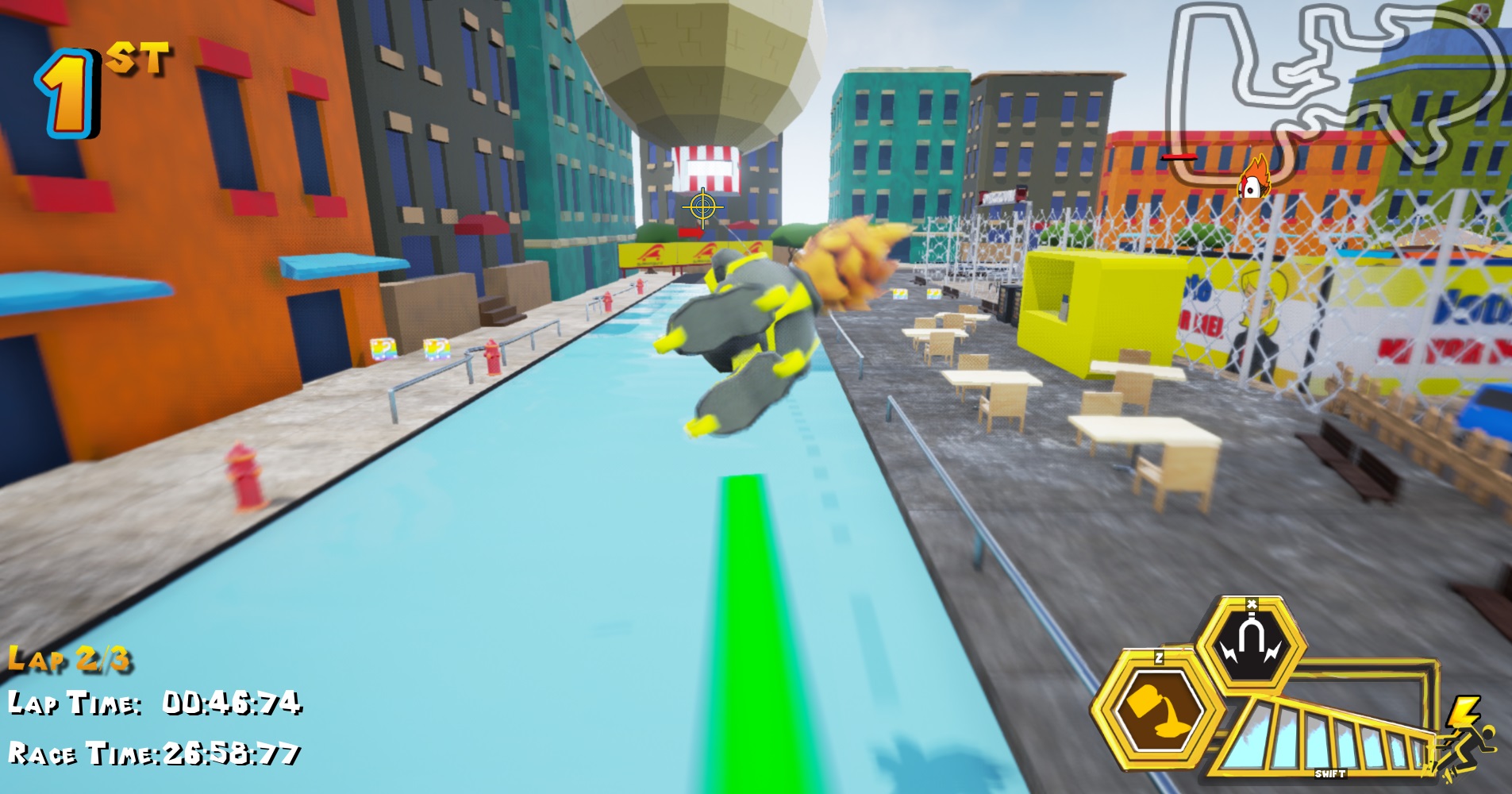 The game is available now!
Check out our trailer!
Please note that the game mainly has LAN support, and while there is online support, it is still in a beta stage. In options, unticking 'lan only' will attempt to connect to online servers. However should this fail forwarding the port 18008 on the player creating the session should solve it.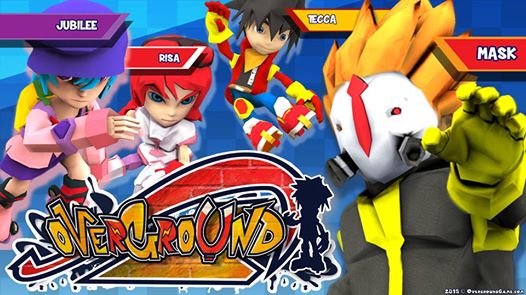 Please send us your feedback and comments!
Keep supporting us if you would like us to keep working on it and spread the word!
You can also find more info and contact us below!