Overfall development is coming along very well at the moment, in these past weeks we have been working on a special pre-alpha demo of the game to share with our Kickstarter backers and every other adventurer we can reach.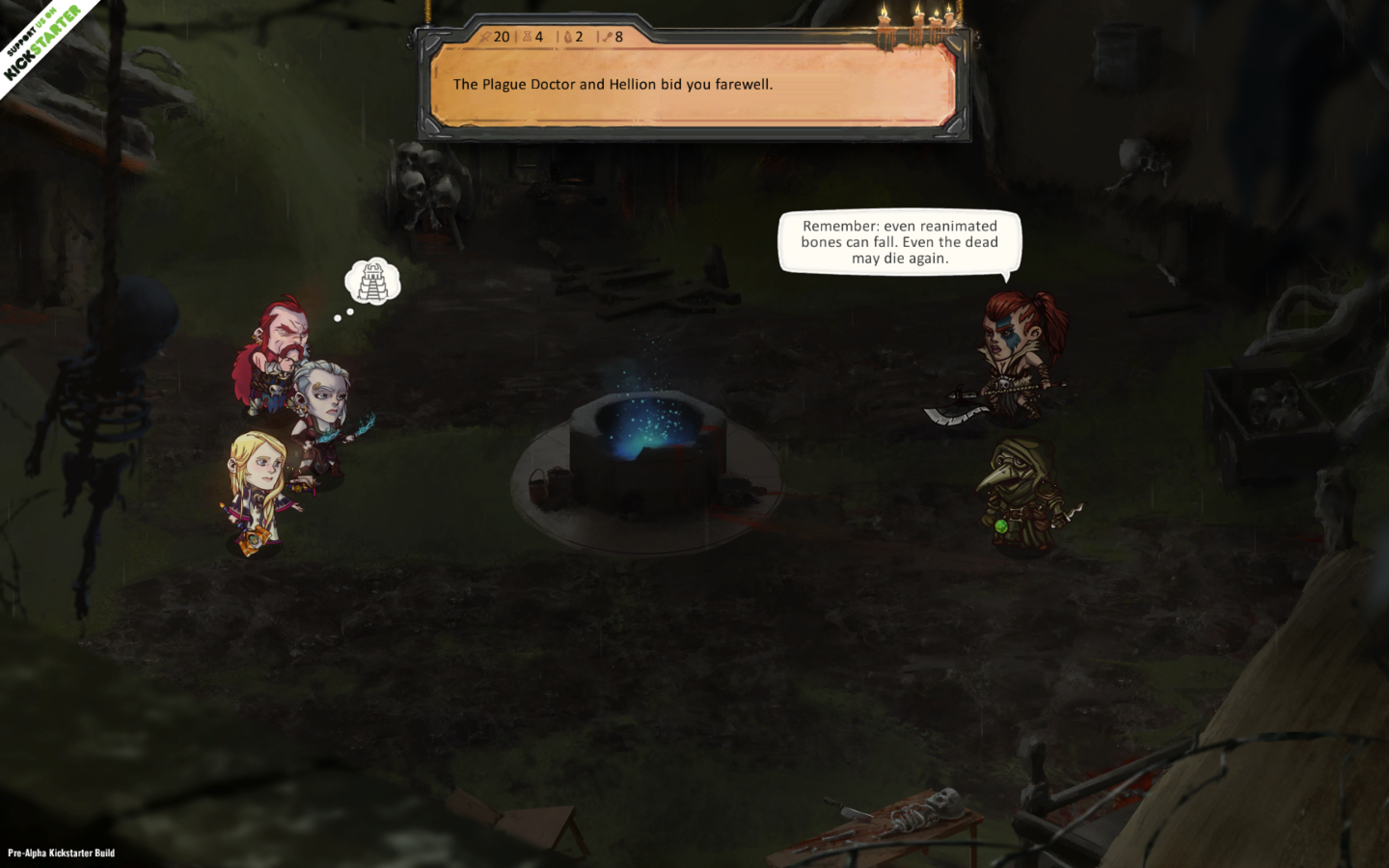 This Kickstarter special pre-alpha demo features: one of many quests that will be available in the full game, as well as:
38 visitable locations
20 ships to encounter
40 NPCs to meet
Fully-implemented combat with 2 heroes, 1 companion, 3 allies, and 14 enemies.
Available for PC and Mac.
Instead of giving everyone - a potentially unbalanced or incomplete roguelike experience, the we've decided to have the demo focus on a single quest to give you the general feel of gameplay.
As you will see on the disclaimer, in this pre-alpha build you will experience one of the many stories you will get to play in Overfall. In this particular story we tried to give a glimse of the adventure, combat, humor and companionship that we want to put in the full game. As it is still in early production, please don't be alarmed by any disembodied voices, teleporting heroes, or paralyzed NPCS. These are perfectly normal breakdowns of the fabric of reality and will be resolved shortly.

Use this link to download the demo: Indiedb.com

We want to see as much as comments and feedback about the current state of the game - so please do not hesitate to share your thoughts.