Outer Space Shack has been an idea in my head for the last months. Last week, I decided to start the project. While working in IT, more on the enterprise side, I have not been developing games in a while, so it all started with downloading Unity and Blender last week-end, and starting playing with it. Fortunately, there is a lot of information available online, so much that I sometimes wonder if the industry of teaching indie game developers is bigger than the actual indie game industry.
I spent the first week-end building some Blender rendering of what the space station interior could look like, which is a lot like an airliner, meaning a 12 feet or so tube. My two young daughters are very motivated by the project, and requested that I added a strawberry ice dispenser in the space station. It sounded like a very good idea, so in our first family management meeting, we decided the strawberry ice would actually be part of the first release of the game.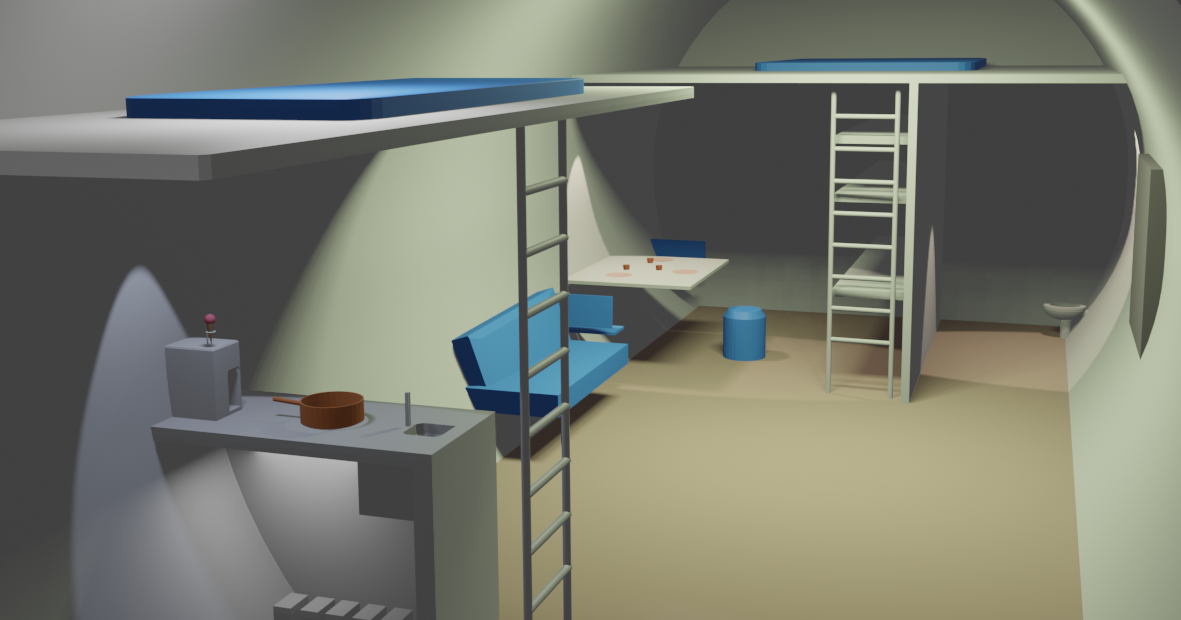 The second week-end is still not over, but I am quite happy with the results reached. The focus was on building the camera moving system, and on generating terrain. Building the camera system was actually quick thanks to this excellent tutorial.
With procedure generation, the program will generate a terrain on game start. It has soft hills, craters, boulders, and places randomly a LEM module from the 1960s. It feels a little bit empty, which, in itself, is not a problem: the Moon was famously described as vast expanses of nothingness. Still, next iterations will add some dust, and gravels.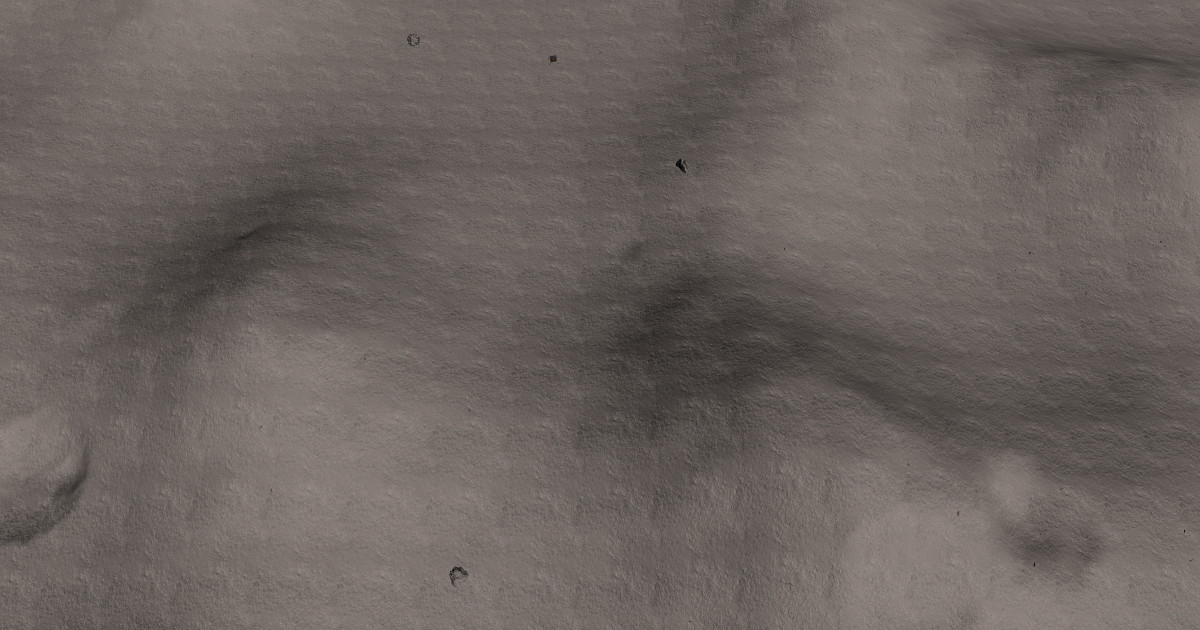 Also this week-end, I build the first two significant assets of the game: a meteorite shaped boulder, and the LEM module. They actually look quite nice to me, even if I need to tweak still a little bit the textures of man-made objects.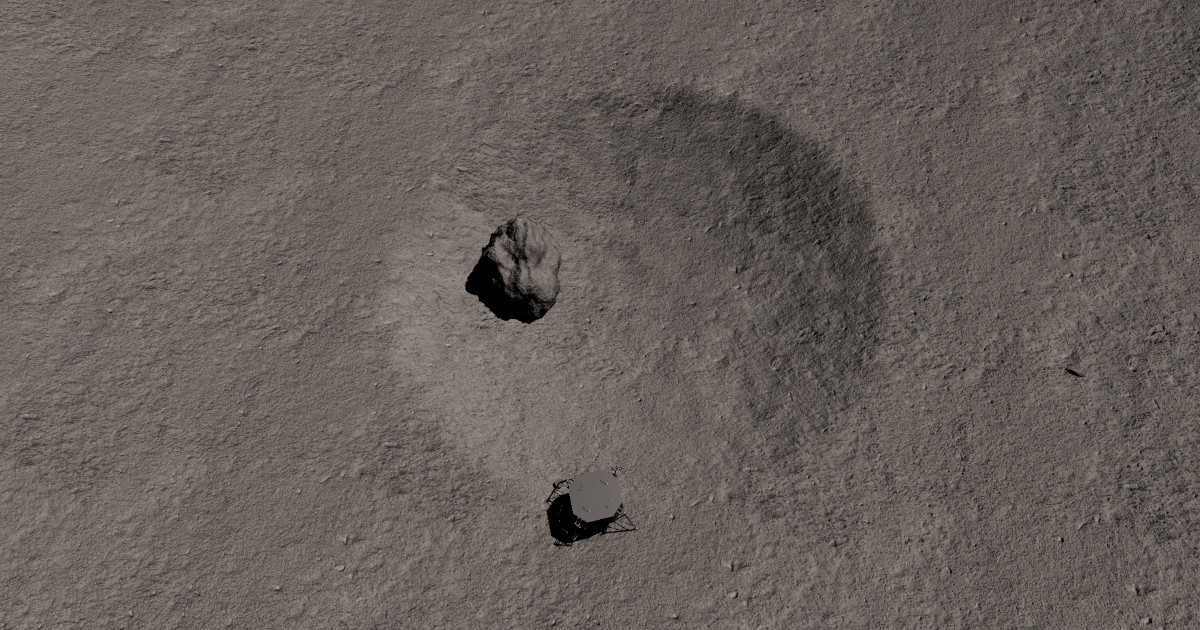 Next steps are an iteration on terrain generation, and placement of the first modules of the space station. They will be metal cyclinders small enough to be put on a small rocket. They should have a removable roof when clicked on them to see what happens inside.
Thinks are progressing well, but I am aware of 'beginners luck', and the first steps are typically the easiest ones, so I prepare for a lot of grind.
If you are also passionate about space exploration, and cannot wait to build your base, you can consult the game site, follow the project by subscribing to the newsletter (guaranteed no spam, expect monthly to bimonthly), or following the subreddit. By following the project, you get all the latest news, also encourage us to continue the development.