Howdy gang! It's been a while huh? Hopefully, you're all doing well in this crazy world that we live in currently as 2020 seems to be getting crazier by the minute. Pandemics, fires, rioting for what's right, it really is the year for change!

Now that the more personal part of this notice is down for the count let's get on to business, shall we? I'm sure I've said this every time one of these comes up but we've been a busy trio here at Mecrow! I'm going to drop bits and pieces to see if you can piece together what's up. Here's one more: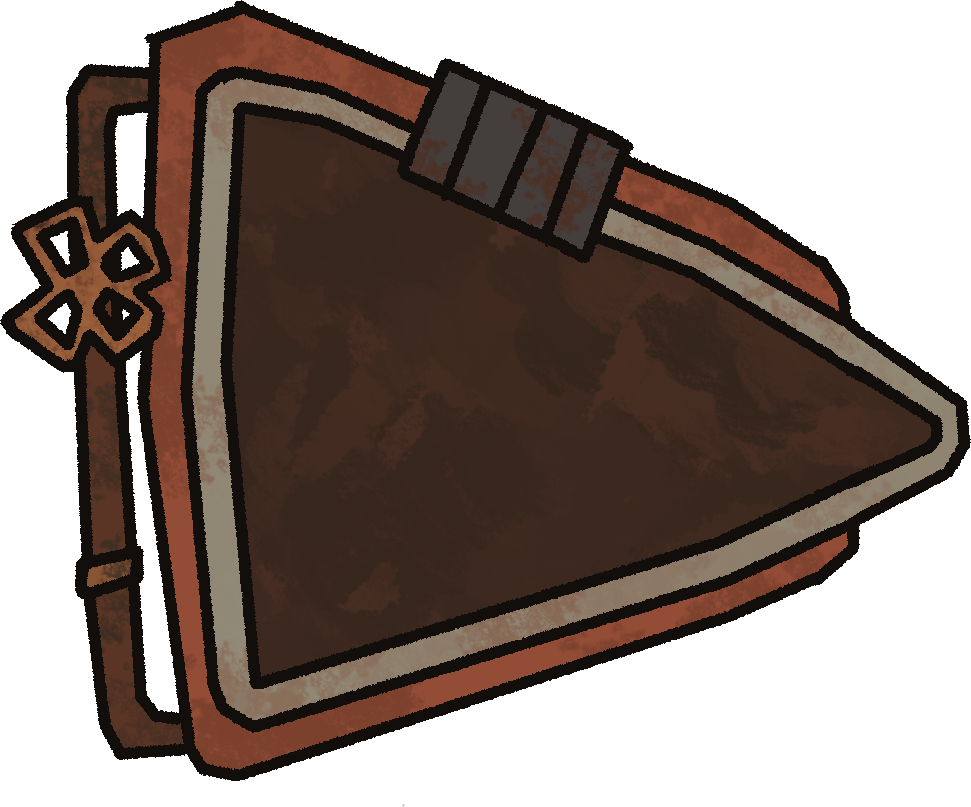 These aren't to proportion of course, but can you figure out what it is? What it's a part of? While we work on this project, the bones and the skeleton and the muscles and everything of the sorts, we have classes. And one of those classes is called UI where we work on -- you guessed it -- the UI of the game. You've already seen bits and bobs of the style in the artwork that our talented artist displays, but guess what?
Surprise! You can experience the demo that we built for our UI class, which is still bound to suffer some adjustments and the like before we actually implement it of course, but right at the end of this log, I've got another surprise for you. Stay tuned. In the meantime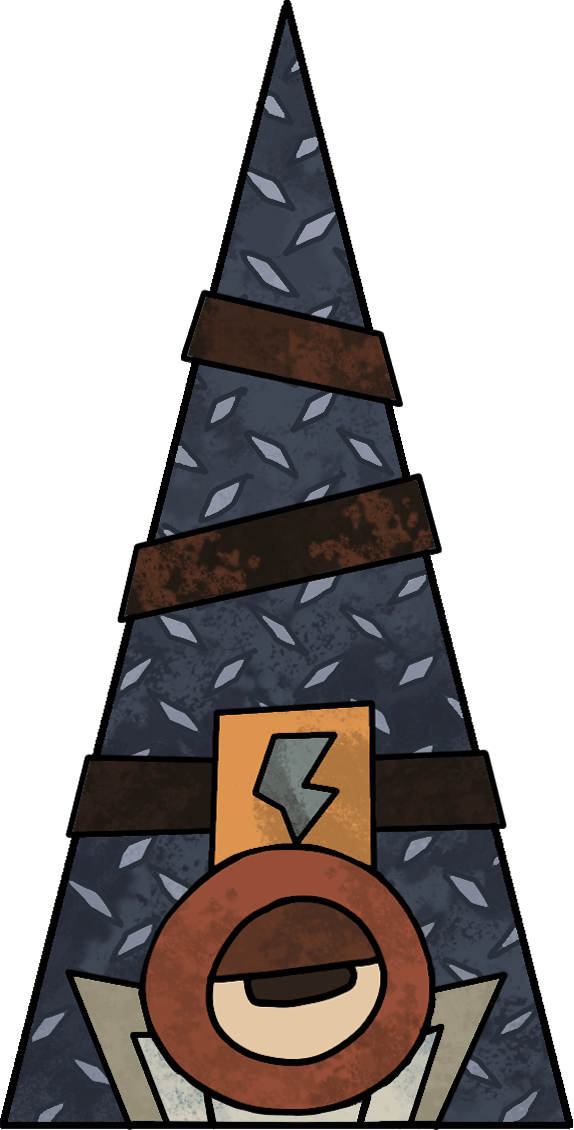 Remember our beloved enemy, the Cog? Well this is his...cousin, Zapper. For such a big pointy boi you'd have thought that was his strong suit, but just like the bite of any venomous animal (fun fact: if it bites you and you die it's venomous, and if you eat it and you die it's poisonous!) the actual sting doesn't do the damage. The aftermath does...OoOoOo, there's a little spook for you even though it's not Halloween.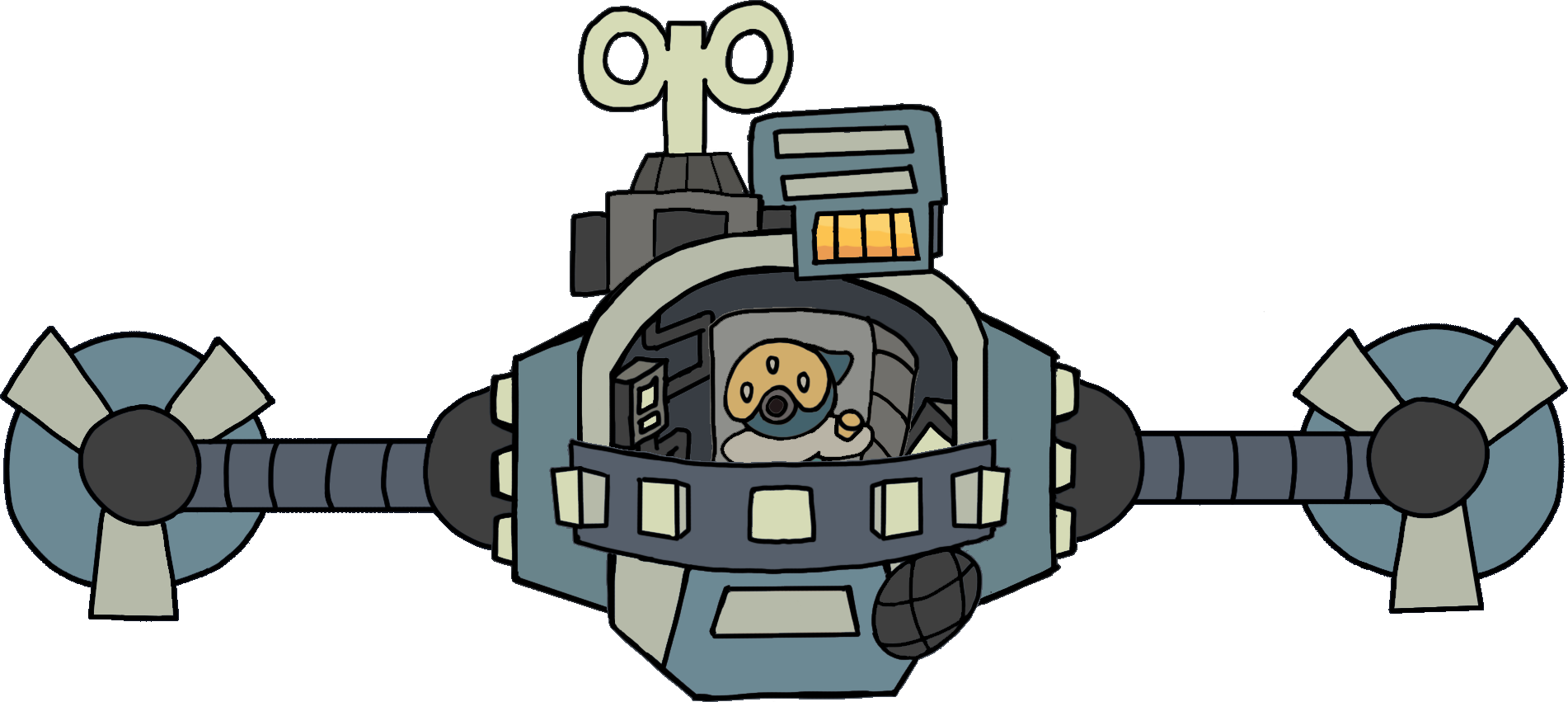 What about him? Who do you think that he is? He has a little machine that's fit for...climbing perhaps? Do you think that theoretically, he could use the flexible arms on that machine to get out of the way of...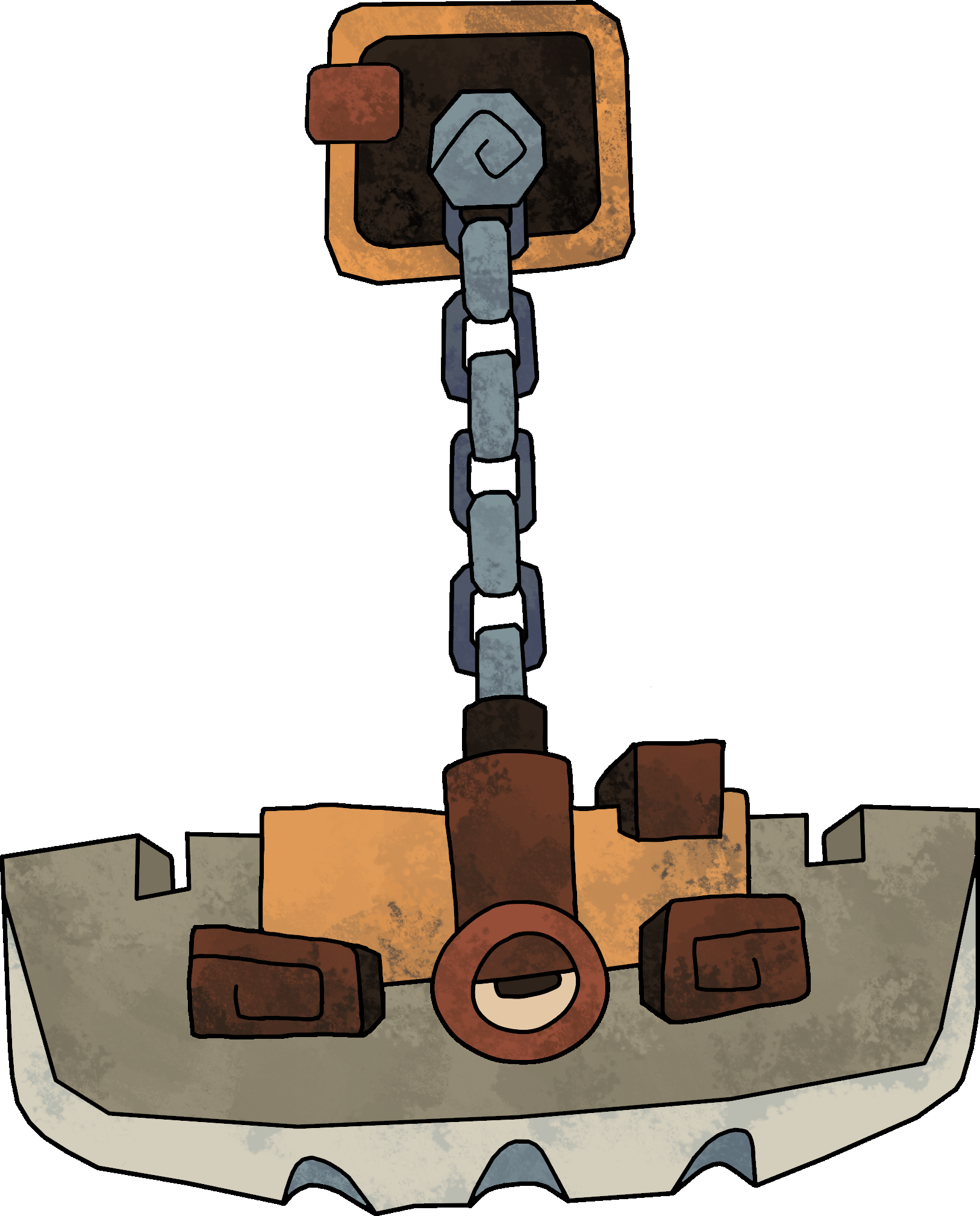 This bad boy? He sure does look like he isn't very willing to move from his original location, doesn't he? Maybe you could swing by and ask him whenever you have the chance. And just like that, we're down to our last preview, but only our second to last surprise: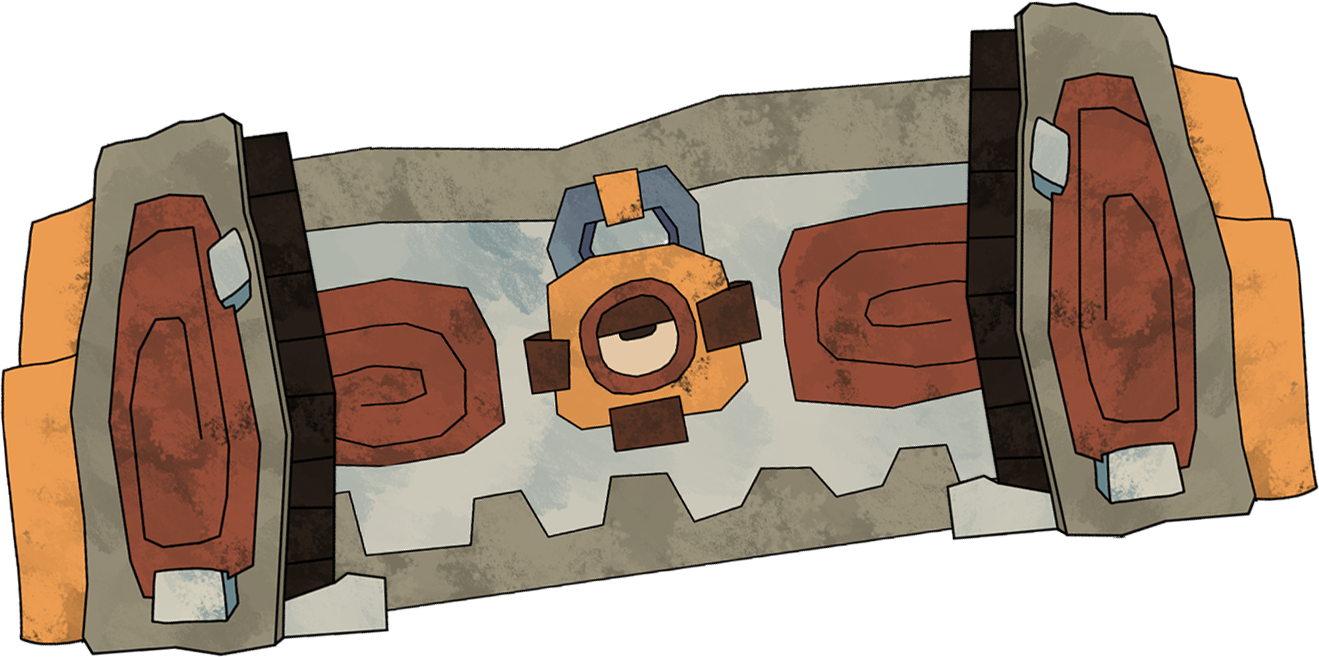 A door, heavy by the looks of it. Very fitting isn't it? Because as you've reached the end of the level it's now time to collect your loot, your treasure, your reward for tuning into our devlog. What is it you may ask, what could possibly be worth the trouble...? Let me tell you what it is. It's homework...! Just kidding. It's a preview of our test build!
So get your PS4 controller and hop on in! We'd appreciate it if you could fill in the form as well of course, but if you don't and you just want to try it out then hey, no hard feelings. We'll be seeing you next time with another update. Remember to wash your hands and be mindful of your company; the worst of this pandemic is past us now, so let's all work together to keep it that way!