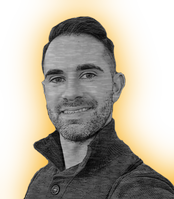 Nick
With the release of the maintenance patch last week I was busy contacting around 50+ journalist contacts in hopes that they will write an article or feature Prosperous Universe in some way on popular game sites. This is very time consuming since sending copy-paste spam emails is an easy way to get ignored. I focused my efforts on selecting journalists that had already written about topics that can be related to our game and wrote them each a personalized email pitching an idea for an article. I hope to get some responses which would aid greatly in spreading the word and generating new players.
I was also able to almost finish the next image that I talked about before taking inspiration from an old war poster from the WWII/Cold War era. I'm excited to share it on social media so be on the look out for it soon! I'm happy with the way it turned out and I am getting more and more acquainted with Inkscape so hopefully it will start taking less time to pump these out.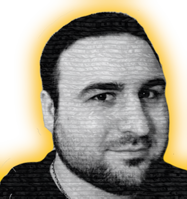 Fabian (Counterpoint)
Last week we had another design call about our next named update "Populous". Apart from a few leftover details that I'll dive into this week, the concept is ready. This means planning for the actual implementation can begin. We want to make sure to get a testable model running as soon as possible in the process, just to question the assumptions made and run some long-term simulations a spreadsheet can't really handle all that well. I'm sure there'll be many more tweaks, but I'm excited to see this move forward!
Of course, besides the overall systems part, there's also the content. Throughout last week, I consolidated many of Martin's, Michi's and my ideas regarding the new infrastructure projects and what they could be made of. This involves many new commodities as well, so the next step is to think about what they consist of, trying to find (ideally industry-spanning) connections between between the different projects, and even creating some whole new supply chains. At this point I only have a very rough balancing in mind for all this. I'd rather shift or cut certain ideas later on instead of not having them in the first place. So I'll worry about the details when we get there.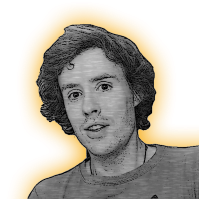 Michi (molp)
As most of you experienced over the last few days, last week's maintenance update didn't go as well as we'd hoped. While the new features and changes worked as intended we quickly realized that we have a memory issue. Unfortunately finding the cause turned out to be much harder than we thought and since APEX is running on multiple servers in a distributed environment didn't make it easier at all. The short term solution was to reboot the machines every couple of hours. This graph of the concurrent users shows it pretty well:

Every time it shows a white line instead of the green line the servers were either down or not available. To add insult to injury one of the configuration changes we made didn't go as expected and changed the password of the database without letting other services know and effectively locked us out. Martin fixed this issue in a long and exhausting coding session on Saturday afternoon. Eventually the configuration changes fixed the issue and the servers are up and running since then. Let's hope it stays that way.
I really want to express my gratitude to the players, a lot of you tried to help or waited very patiently for APEX to become available again!
As always: We'd love to hear what you think. Join us on Discord or the forums!
Happy trading!