Hello,
This time we'd like to start with thanking you. Why you ask? Well, We've reached more than a 1000 views on our project. We don't know if IndieDB works with 1 view per computer or IP, but 1000 people who've seen our project is a lot! So we'd like to thank you for that.
The first enemy
To be honest, we aren't really looking forward to making enemy AI. It's difficult and we want it to be as perfect as needed for our project. So we decided to make a turret enemy as our first enemy. It doesn't require pathfinding ect. (at least not for this stationary one) So how does it work? Well, one you get close enough it will activate and start shooting you. When you get out of it's reach it will deactivate.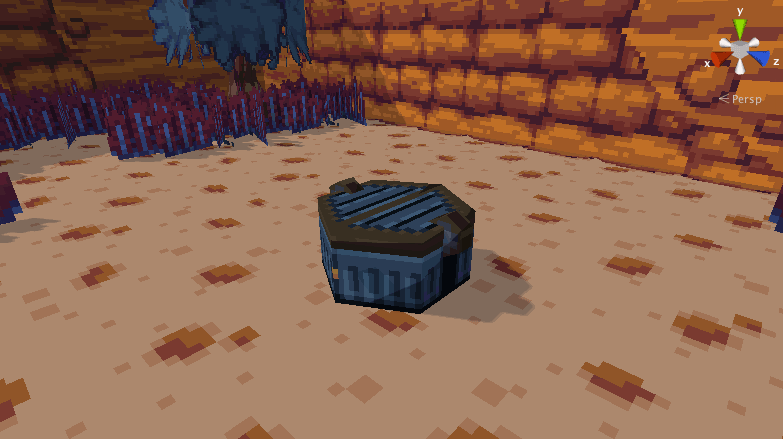 Natural looking plants
Once we started making more plants, we started to notice how static our world was. So after some searching we've found something that looks really nice. It's a shader that adds a soft and subtle shake to the plant, making it look like there is a small breeze. In our previous level we thought it looked a bit bare and empty so we've added some nice trees and some grass to make it feel more lively.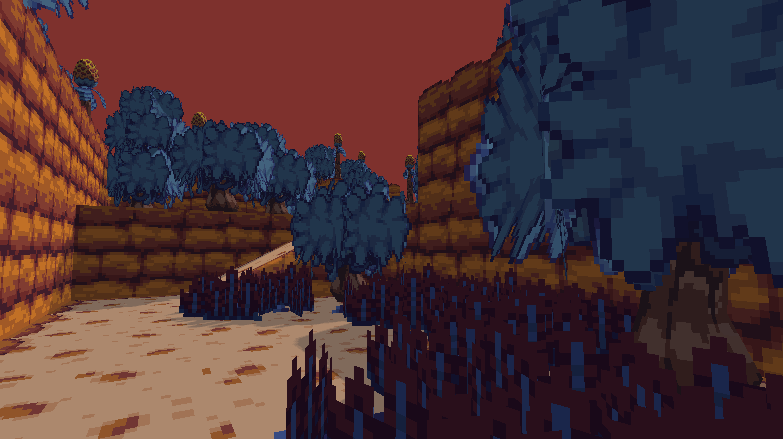 Crouching
We wanted some more options in our levels. Walking and jumping just wasn't enough. So we've added crouching. We want people to explore our levels to the fullest extend. This way we can make some cool secret locations or additional paths for the player to take. You could even use it in combat and hide behind some crates/barrels.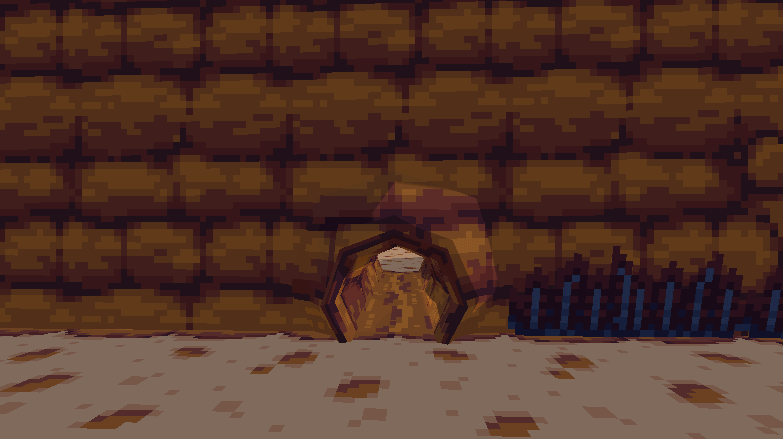 We've also added some more screenshots/gifs to the image tab that showcases our progress.
And again, thank you so much for you're support, we will keep you up-to-date on our progress and we hope you enjoy what you see.