Its been another busy week or so! The team have been steadily churning out assets and we feel that this week in particular has been a real milestone for the project. First and foremost, we're super pleased to present the (almost) completed 3D model of the Archer.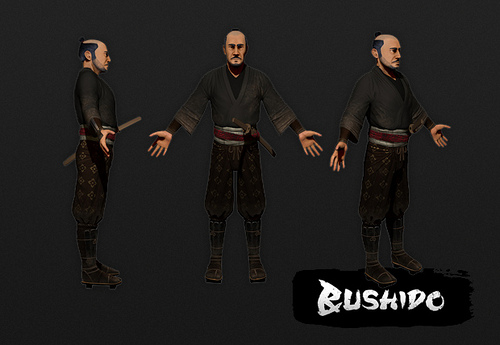 High res image here / Detail of the hands and feet here
This chap is going to be rigged over the next couple of days and we'll show some renders of him 'in-situ' (complete with his bow) very soon. Rob has also made a cracking start to some of the environment art, with his stone pagoda.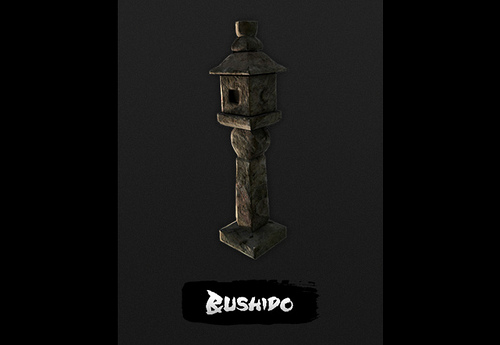 Finally- I've been finishing up our weapons and can confirm that as of this morning, the initial arsenal for Bushido is complete. To confirm we have modeled/textured the following weapons:
Chokuto
Hankyu
Katana
Nagamaki
Naginata
Nodatchi
Ono
Sasumata
Senbon
Tachi
Tanegashima
Tanto
Tetsubo
Wakizashi
Yari
Yumi
For images, just check out our gallery.
Well that's all for this week- check back soon for further updates. Also- we're on Facebook and Twitter so if you're not following us already, why not click one of the links below?