Ostrich Island becomes Free2Play soon!
Ostrich Island becomes Free2Play in v1.18, coming to Facebook in December and standalone Windows/Mac/Linux in January.
Buy the game now for $3.99 and get in-game currency equivalent of $7.99!
What, is that not enough? What do you want, a crown or something?
Ha-ha-ha, ha… h…
OK, you will get your in-game Crown as well. Exclusive (for a limited time).
Only for players who bought the game before 1.18 standalone release.
Imagine, taking pictures of Ostrich in crown, when nobody else have it, well, almost nobody.
Did I mention in-game Photo Camera before? Version 1.18 will have it. Take photos, share with community and win prizes! Now, when you know that much, you must hurry up, that's a VERY limited time offer, mind you.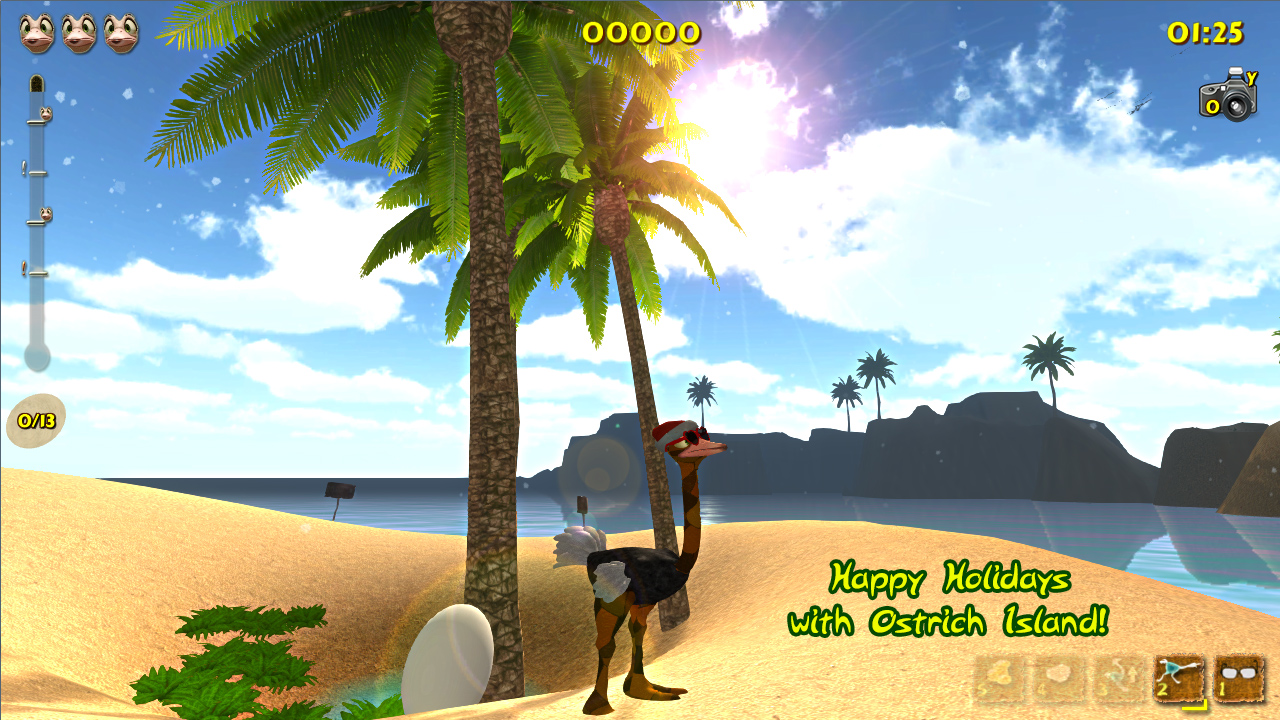 Articles
"Peaking Out Of The Sand 'Ostrich Island' Shows A Beautifully Crafted World To Explore"
Alex Wilkinson, Indie Game Magazine

"...the whole game is presented in an aesthetic that is pleasing to the eye and actually makes you want to stay on the island at times, instead of escaping."
Martin Baker, GodIsAGeek

"Seriously, in love with this game is what I am - in love!"
Chris Priestman, Indie Statik
About Game
Ostrich Island is the unique mix between an adventure, platformer and role-playing game. Explore beautiful islands, search for collectibles, level up and gain new abilities.
Game web site: www.medungeon.com
[ppbranchg19592button]