The day has finally come! ORX finally launched in Steam Early Access. Don't expect a short demo: we wanted to pack this release with as many features as we could muster so that it reflects our eventual vision for the final game. Prepare to dive deep, and we'll be happy to guide you along the way.



So, what can you expect in this release?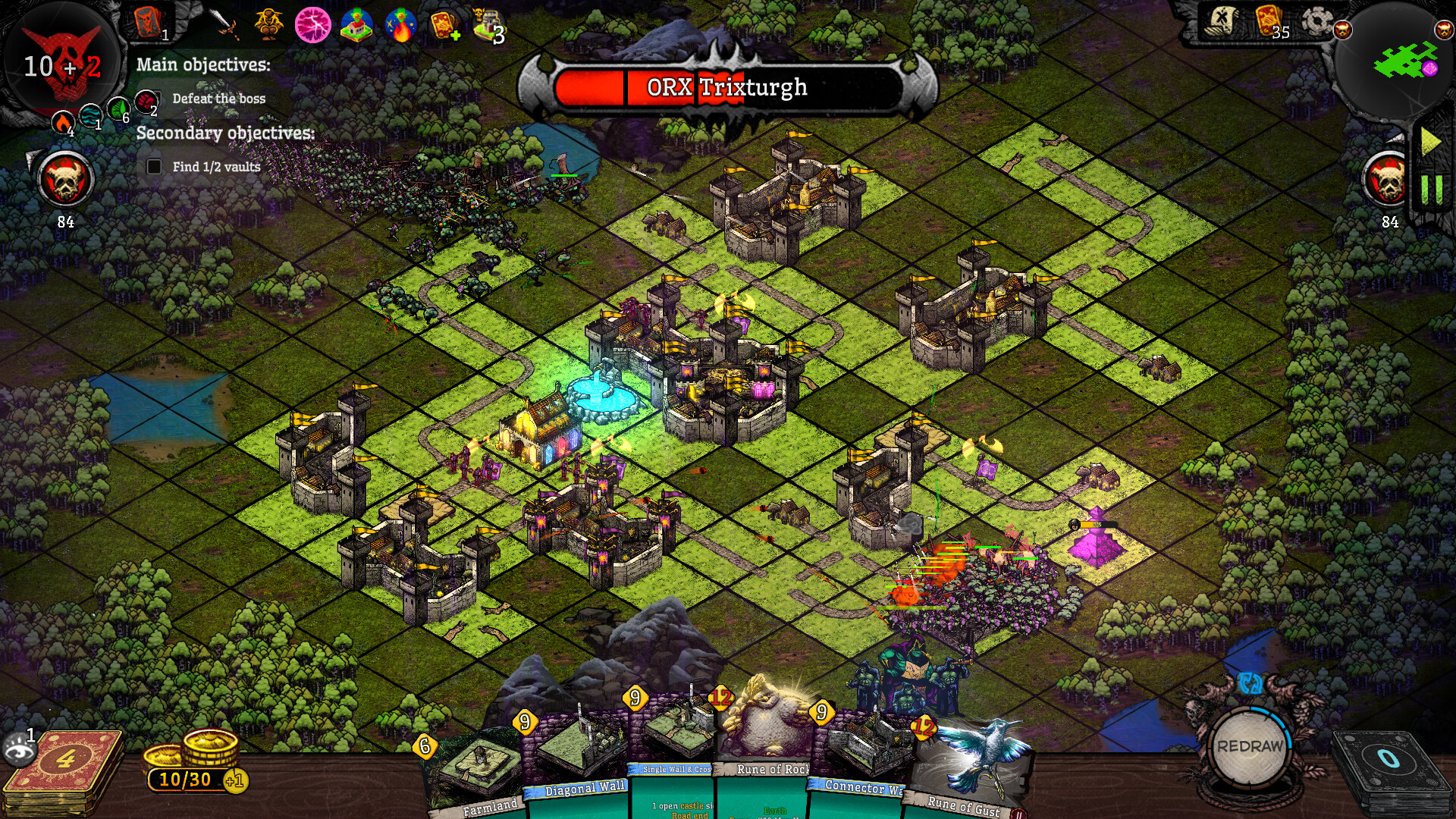 — A feature-complete Rune Wardens campaign. This is your typical ORX fare: build castles, use cards and defend them against waves of ORX. Now feature-complete and boasting multiple biomes and bosses to take a crack at!
— Roguelite progression. The perks and disadvantages you receive after each battle carry over for a hardcore experience reminiscent of rougelite games. Plan your choices accordingly, you never know where they might come back and bite you…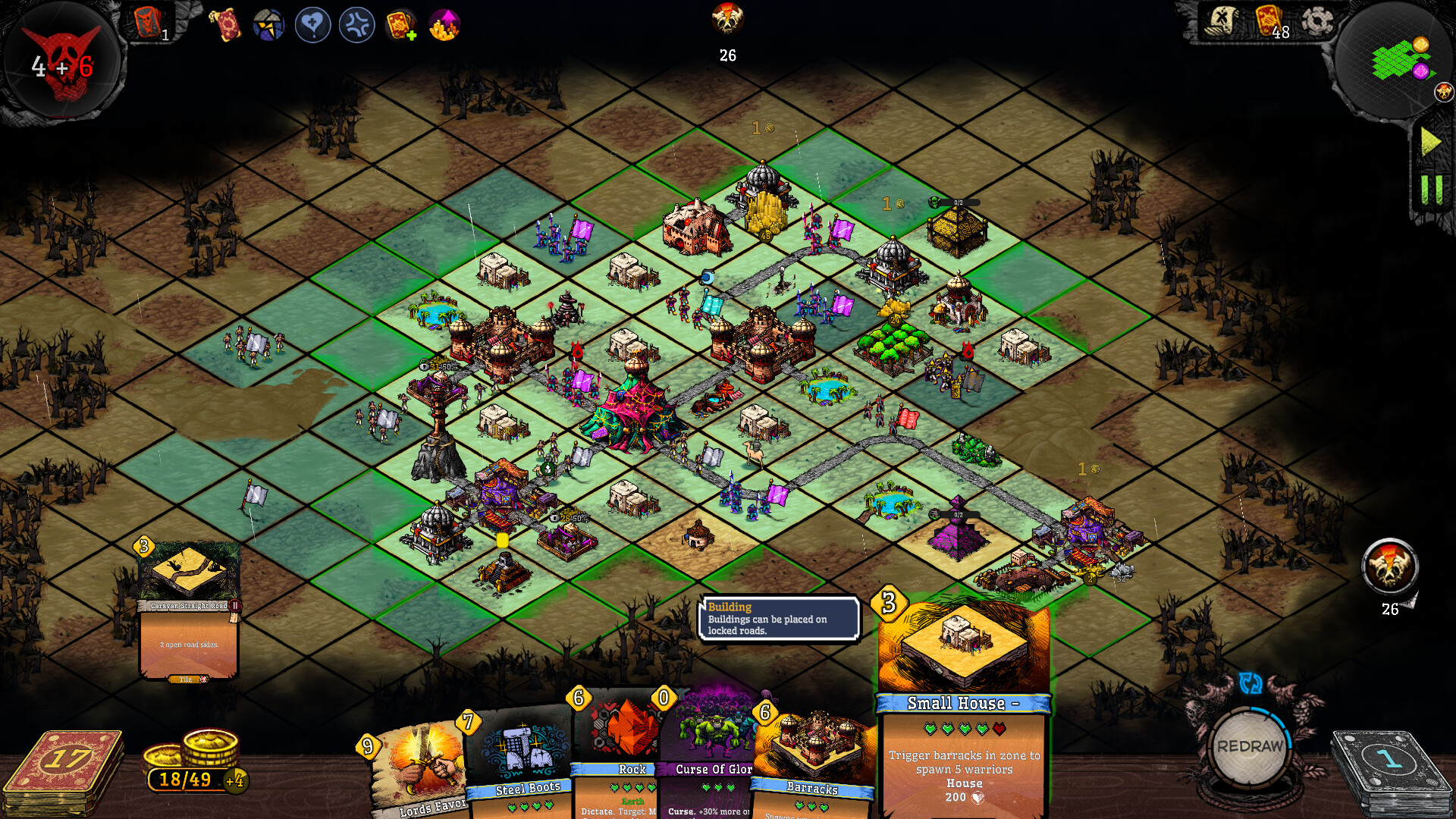 — The Dune Reavers campaign. In this brand-new campaign, you will be tasked with handling a mobile military-zone for nomadic take on the tower defense genre! Aside from the new mechanics, this campaign comes with its own biome and a set of cards and buildings exclusive to this fraction. Hope you're ready for something completely different.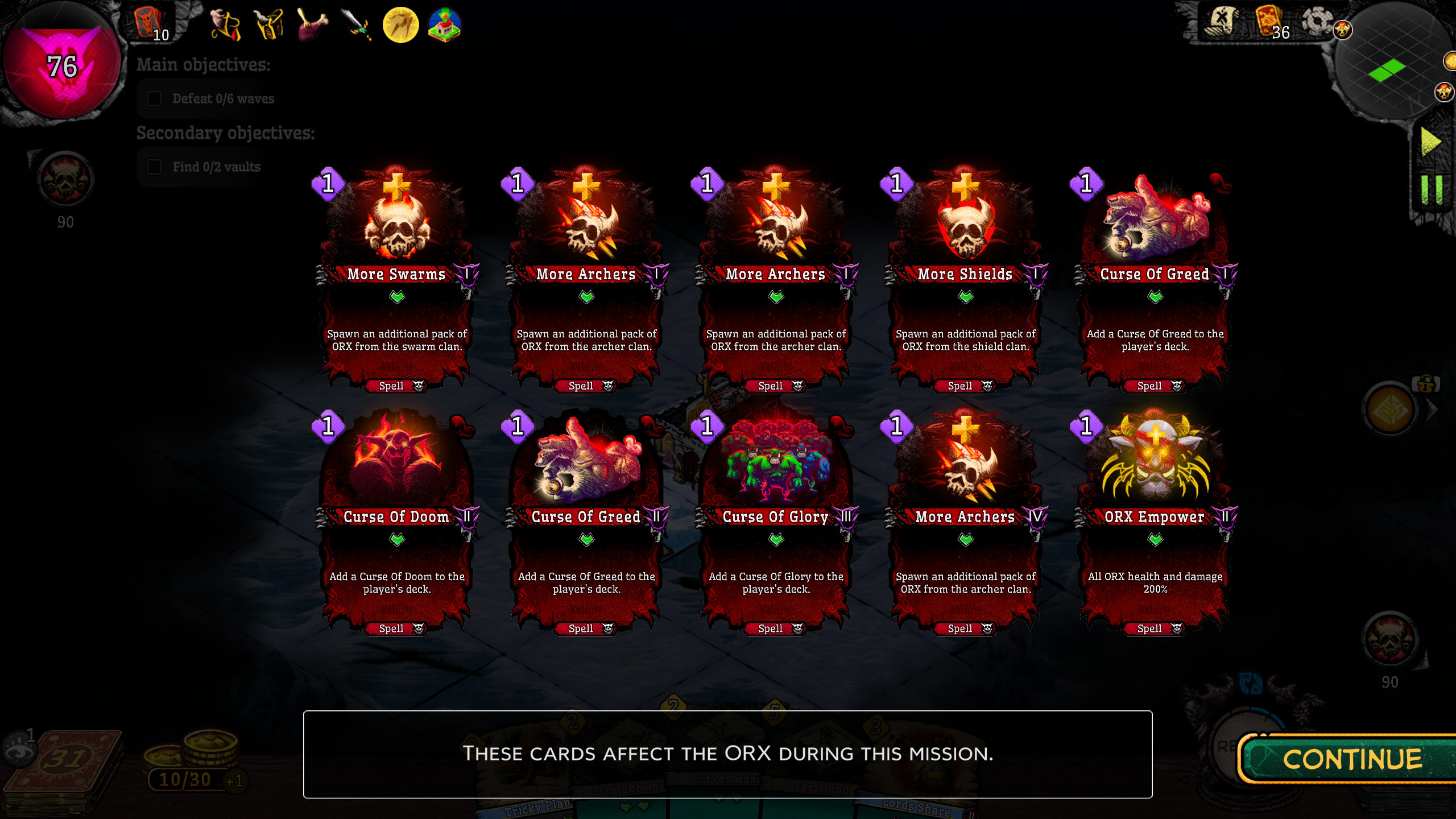 — The card encyclopedia. As you play through the game, you will expand the encyclopedia, letting you take a deeper peak into the game's lore and story. We've put quite a lot into flashing out the world of ORX, taking cues from story-heavy strategy games. If you want to do more than just ORX, then we hope you enjoy this aspect of the game as well. Don't let the setting fool you: things might turn out to be weirder than you expect!
— Updates, fixes, and balance changes. This one is quite self-explanatory. We couldn't have done it without our Discord community, so we hope you join the fun as well!
— Localization updates. The game already supports a number of languages, but we plan to add even more. Let's ORX with the whole world!


That's it for now! Quite meaty for our first big release, isn't it? Now go get the game on Steam and don't hesitate to join our Discord community and leave some feedback! See you soon!