Hello Everyone,
George Orwell once famously said that "In our age there is no such thing as 'keeping out of politics'. All issues are political issues, and politics itself is a mass of lies, evasions, folly, hatred, and schizophrenia" and games are no exception. If we want to mature as art and entertainment, we need to learn how to tackle a wider range and more complicated subject matters. Our indie adventure game adaptation of Orwell's Animal Farm attempts just that.
Seventy-five years after Orwell's Animal Farm was first published, his classic literary novel is now available as a text-based choose-your-own-adventure game on Steam with a 10% launch discount and many other platforms.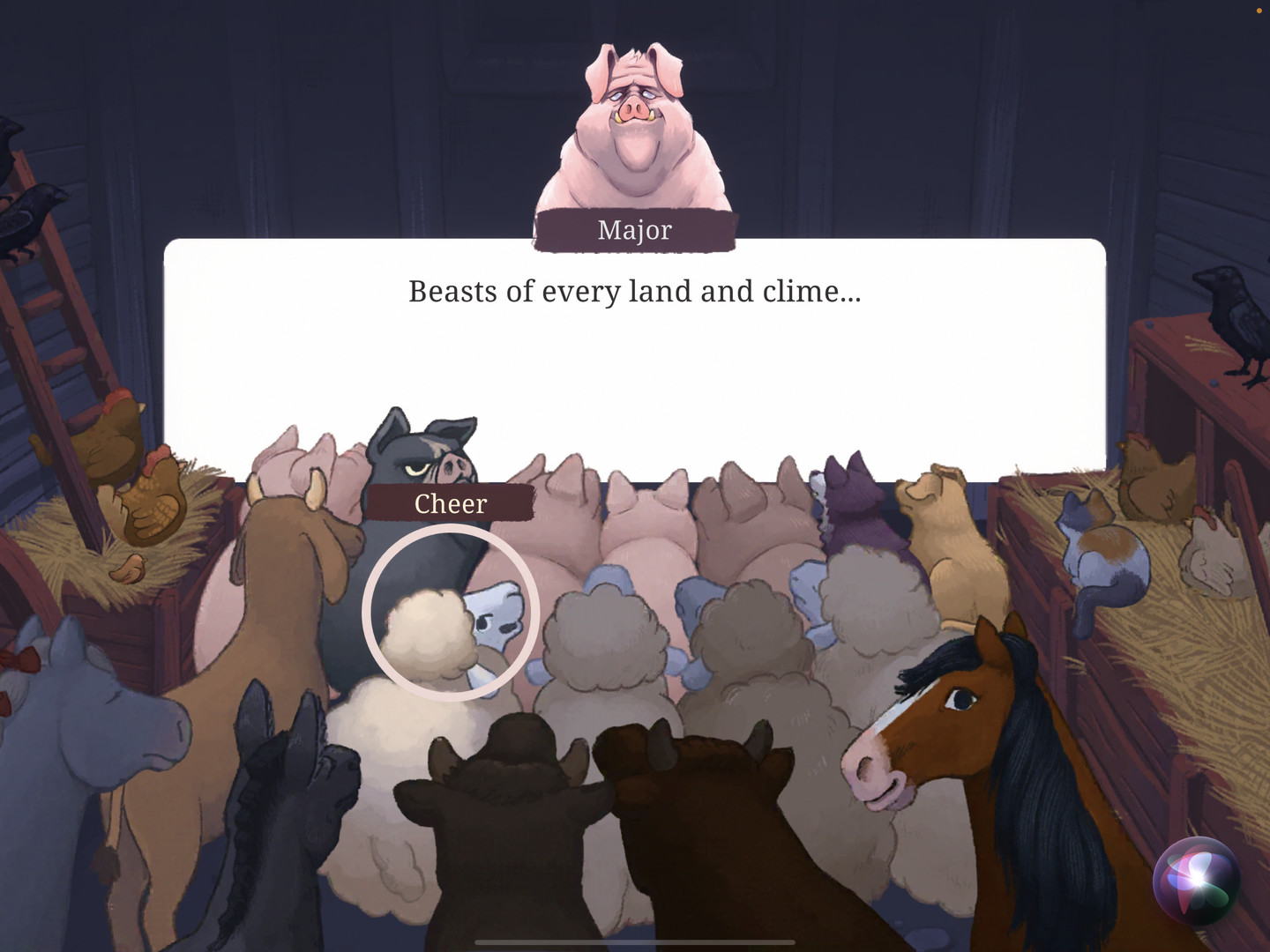 Licensed by the Orwell Estate, with the approval of the official Orwell Foundation, and developed by the Indie Development Collective: The Dairymen and Nerial – creators of the BAFTA-nominated Reigns series – Animal Farm is a narrative, choice-based game that puts you at the centre of a revolution. By choosing which of the animals' wishes to follow – and who is ignored or sidelined – you will influence the critical events that define the fate of Manor Farm. You must devise strategies to balance resources, defend the farm, and keep the animal population happy.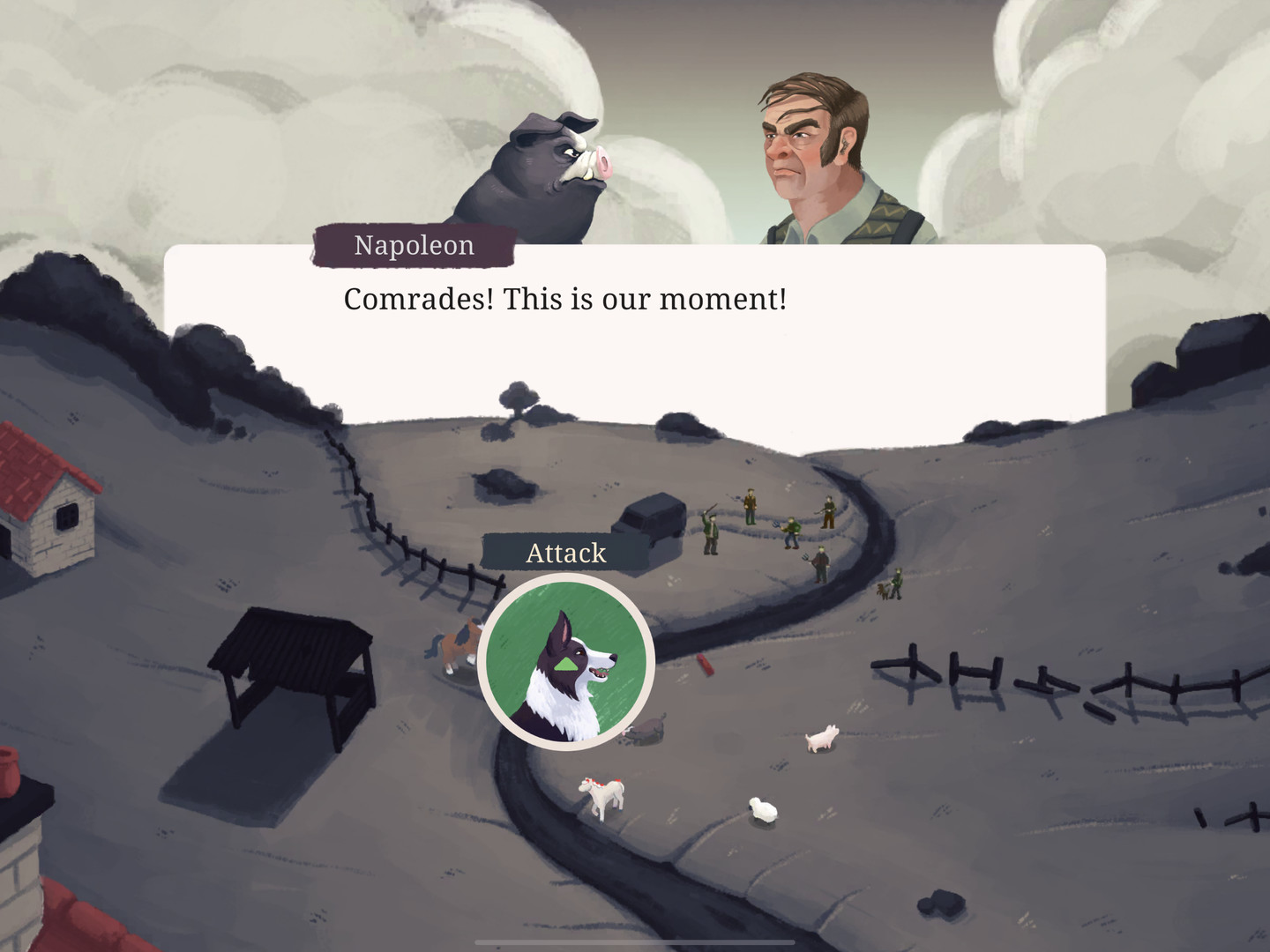 We believe Orwell's 75-year-old allegorical novella remains relevant to this day, maybe more than ever. And as such we felt there is no need to reinvent Animal Farm. There is no need for "Animal Farm... IN SPACE!". Instead we tried our best to faithfully adapt this literary masterpiece. A video game adaptation requires player choice and therefore the creation of content not found in Orwell's book. But we were very careful to only add elements which fit Animal Farm and Orwell's wider body of work.
Adapting Orwell's Animal Farm was a humbling challenge but it was also a labour of love. Every member of the team was committed to creating something special. We know that a text heavy adventure game is not everyone's cup of tea, but we sincerely hope many of you will like what we have created.
Cheers,
The Development Team