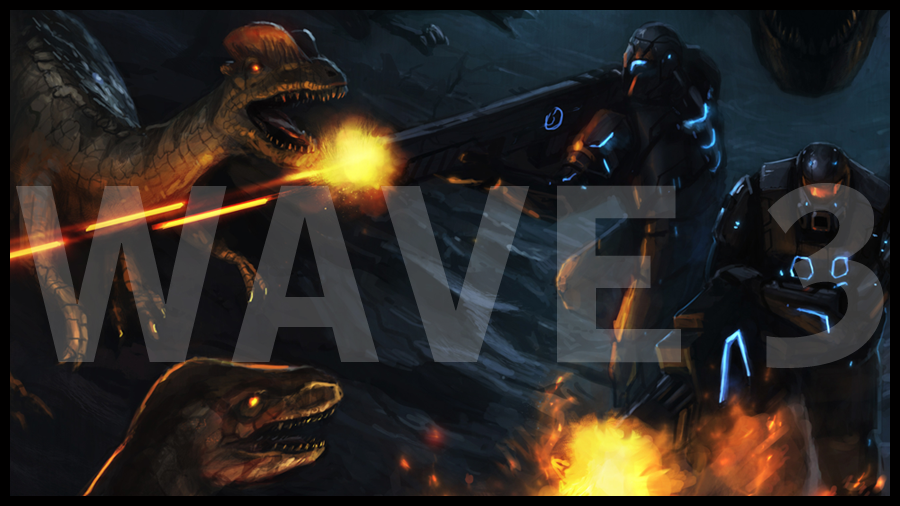 WAVE 3 GETS A DATE!
We have been hard at work with the current Wave 2 build of the game. We are proud to announce we are very close to being ready for Wave 3 which will deploy THIS Friday, March 22nd, 2013.
We are adding quite a few new features and changes for the Wave 3 build of the game, including:
Updated Lobbies & Lobby Indicators
Integrated Voice Chat
Full 32-bit Support
New Artificial Intelligence system / back end (improved navigation)
New Kill Cameras.
If you want to read the full up-to-date bug report list and what we're currently adding, tweaking and ironing out click here.
WAVE 2 GETS PATCH 1.1
On top of preparing for the massive Wave 3 we also have put out two patches for the Wave 2 build of the game (1.0, 1.1) and improved a number of things. Change-log below:
Fixed character model appearing on turret/passenger seat instead of driver seat.
Fixed trek47 fire mode change hangup.
Fixed exiting vehicles sometimes making players lose control.
Fixed up the roll animation ending into a sprint.
Added/updated controller buttons.
Added exclamation point and medic symbols for players using radio commands and that need a medic.
Added a 3rd section of radio commands.
Reduced audio overhead and cleaned up some voice sounds.
Changed default grenades put back to 4.
Re-enabled having multiple augments from the same tier.
Sped up the c9 fire animation.
Added cocking sound to trek12 while aim firing.
Tweaked dino death momentum.
Hard mode dinos do less damage, but have more health.
WAVE 2 MEDIA
Here is some updated footage created by the Spiral Community. This showcases a variety of Wave 2 versions of the game. Enjoy!
COMMUNITY OVERVIEW 1 - KDZen18
COMMUNITY OVERVIEW 2 - TheBiscuitFoundation
COMMUNITY TRAILER 3 - TehGreggles
SIGN UP NOW!
If you haven't already signed up, make sure to do so HERE. You will need to own a copy of 'ORION: Dino Beatdown' via STEAM for entry.