Fraggers – New year, new Update!

As already teased in December, we're happy to give you some more information about the soon-to-be-released frag-tastic content update for Orbital Bullet called: The Upcycling Update!

New planet/biome: 'The Scrapyard'The Scrapyard is a desert-like biome filled with scrap, discarded cyborgs and robots.
Aaah, yes! Nubian. We have lots of that.!

Check out these concepts and the current ingame screenshots: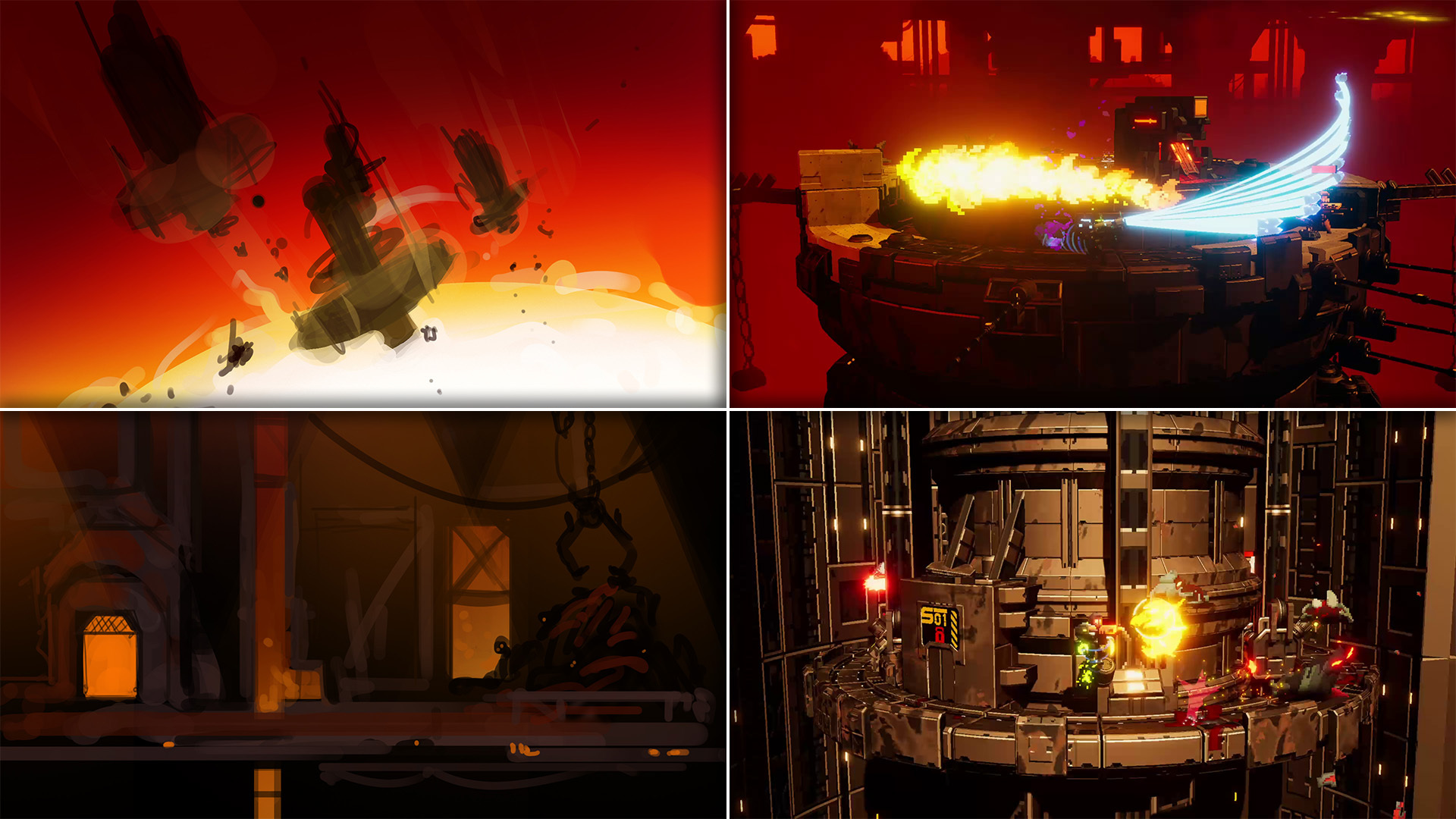 New enemies and new boss:The Scrapyard comes with many new, unknown threats – besides its deadly environment and traps; such as Desert Crawlers, Spike Tires - (K.I.T.T. gone rogue?), Tritrons, all kinds of life-threatening Dread Corp cyborgs, and last but not least: Abandoned Commander Xil, the evil boss mob of the Scrapyard planet.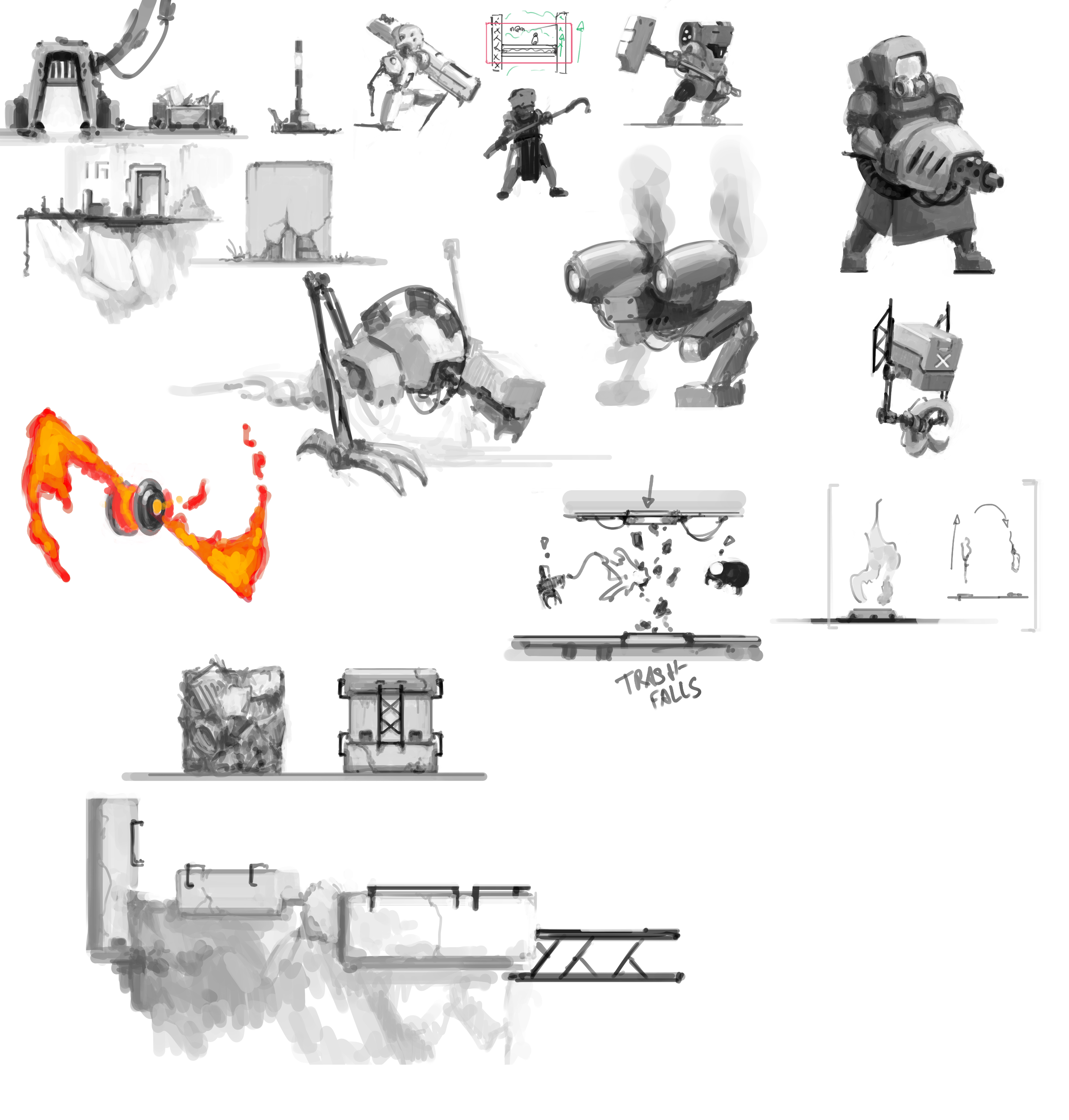 Early concepts of traps, enemies, environment and more.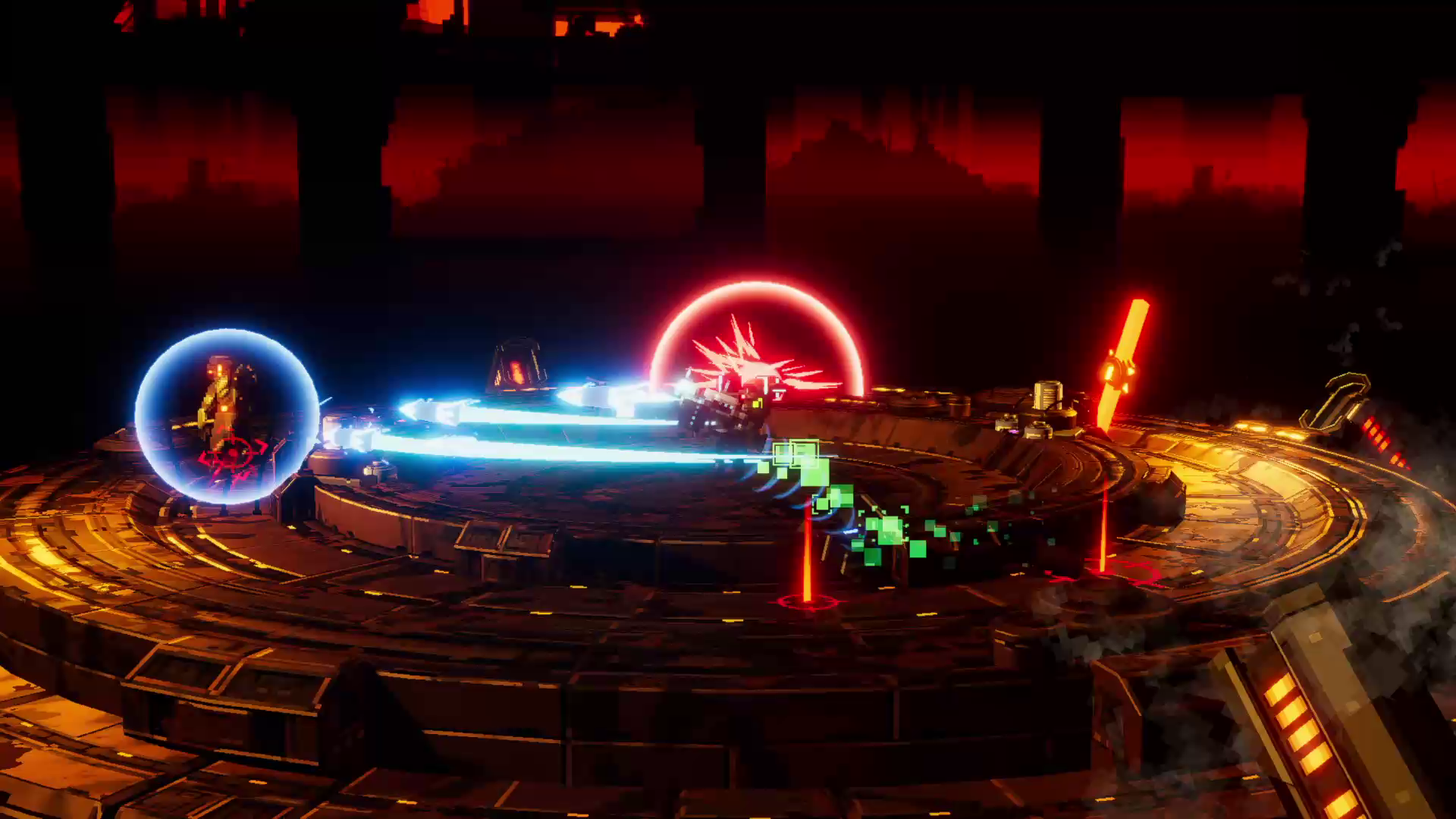 Are you prepared to fight off Abandoned Commander Xil?

You want more? We got you covered!
On top of the new planet, the new enemies, and the terrifying new bosses, we're excited to hear your feedback about the following new additions that come with the 'Upcycling' update:
Many new cutscenes have been added that will be played after killing the planet's bosses
The Skill tree has been extended to include new skills (one of them bringing some casino vibes into Orbital Bullet)
A new decoration system comes into play which procedurally places decorations on each floor (currently it's being tested on the Scrapyard only) – making each floor even more unique
The Combo System received a complete overhaul (you gotta frag to find out, let's go)
And if this wasn't enough, some new music tracks are now available in-game and for the soundtrack that comes with the Save the World Edition
…besides some more and new surprises, various improvements, and bug fixes that come along with the update.
We really can't emphasize enough and too often how thankful we are for your support and fragging enthusiasm for Orbital Bullet – it keeps us right on track and highly motivated!
Please keep it up and stay trigger-happy!

-Your Teams of SmokeStab and Assemble Entertainment-