Orange Moon updated to V0.0.5.2
I am working hard on fixing the known bugs and adding content that will be used for a story of Orange Moon. There will be another patch, fixing a few minor bugs and adding more scenery and puzzle to the first level before I move to adding the next level with a second boss to the world of Orange Moon.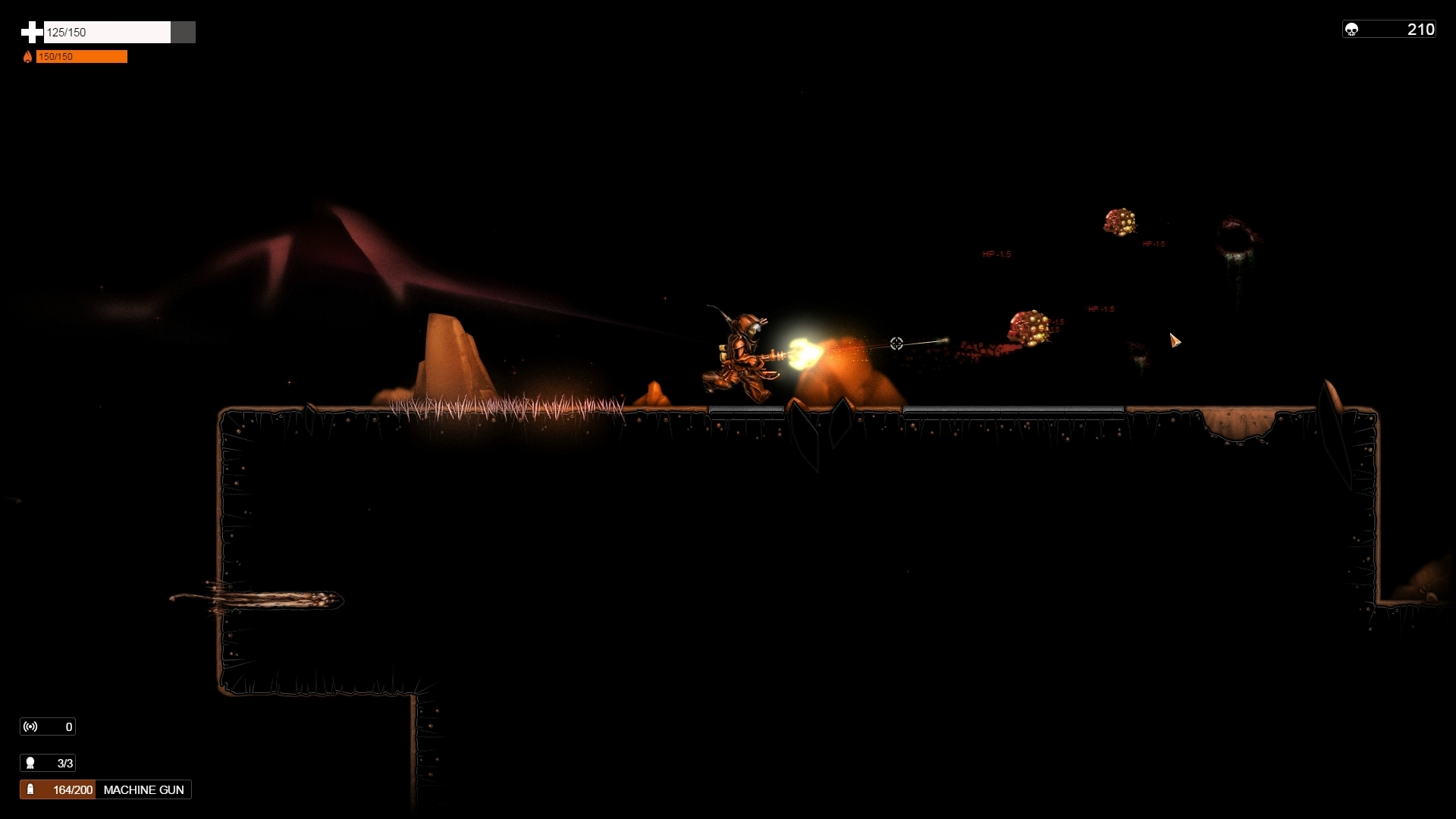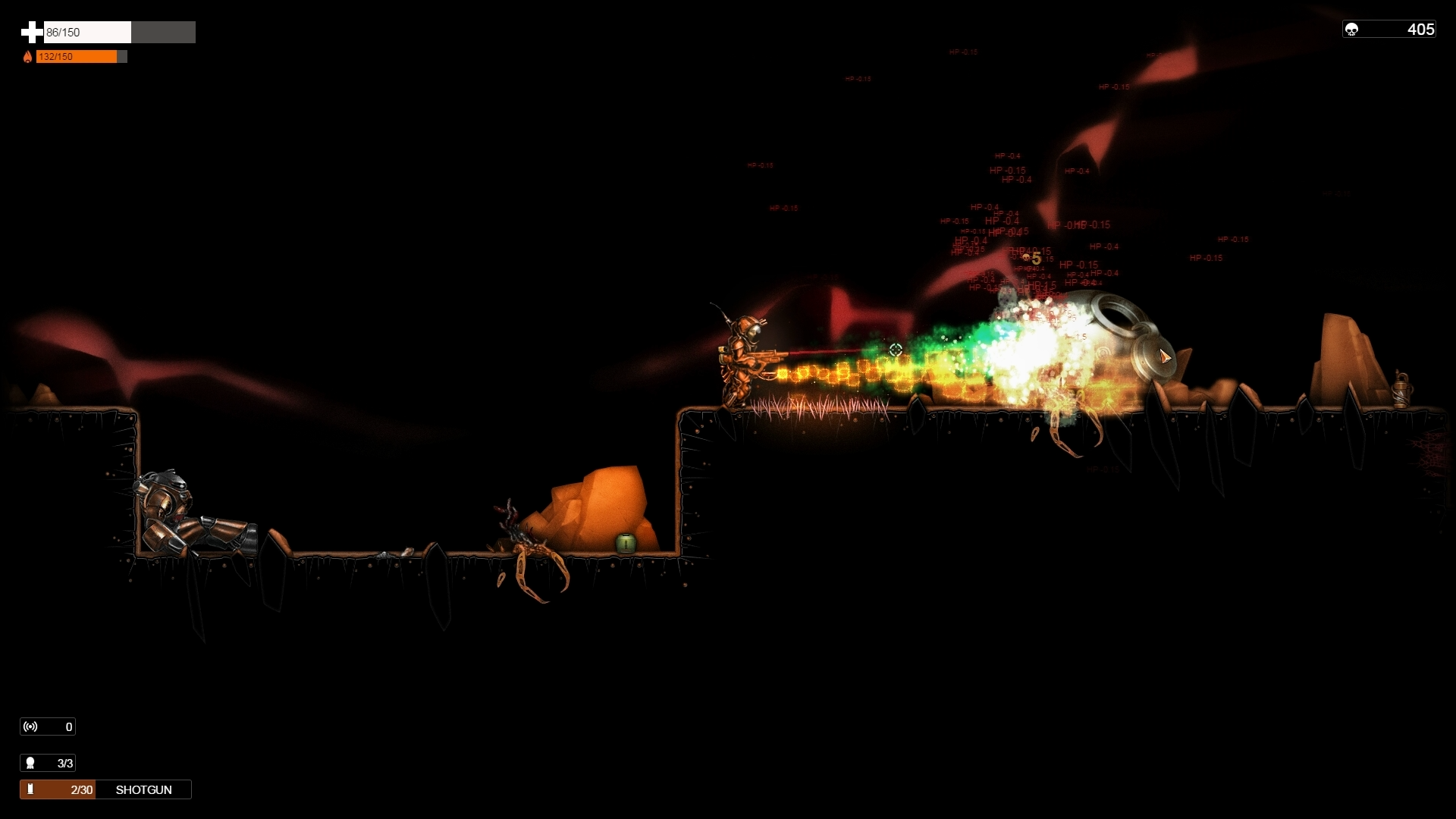 Hidden levels did a great preview and gameplay video for this version on their channel, which was recorded and voiced by Manic Ado. Thank you! Check it out:
I have also recorded a gameplay/walkthrough video of fourth level for this version without commentaries -
List of additions and bug fixes:
Added text when fuel crystal collected;

New explosion for turrets and debris particles added;

Turret explosion sound added;

Orb mother now spawns orbs after killed with shotgun. In earlier versions it spawned orbs only if killed with machinegun;

Added sound to mother orb on impact with projectiles;

Orb mother now explodes when killed with any type of weapon;

Added dead MRC Trooper container;

Two excavation site areas added(landmarks) - on levels 3 and 4;

New item - alien artifact, that gives 1 MRC point, 1 upgrade point and 300 score;

Spinning fans and vents decorations added;

Added more scenery to first level;

Piranha holes decor added to let the player know where piranhas are hiding;

Landmark notifications added;

New small orb explosion effect;

Levels 3, 4 and 5 renamed;

Increased damage of toxic cloud on Level 6;

Hand Cannon - added sound and explosion effect to 50mm projectile;

Small orbs can now be destroyed with hand cannon;

Small orbs sometimes didn't spawn the correct score received for killing them;

Intro screen message is now centered on different resolutions;

Jump can be performed with either "W" or "Space";

Increased Piranha resistance to machine gun;

Decreased Piranha resistance to shotgun;

Piranha health increased;

Astronaut would not remain crouched when using keyboard if controller is connected and on;
Controller:
Controller: Center shots with pressing the Right stick;

Controller: Astronaut won't change the direction randomly anymore on different occasions.

Controller: Astronaut angling shots faster.
Thank you for your support!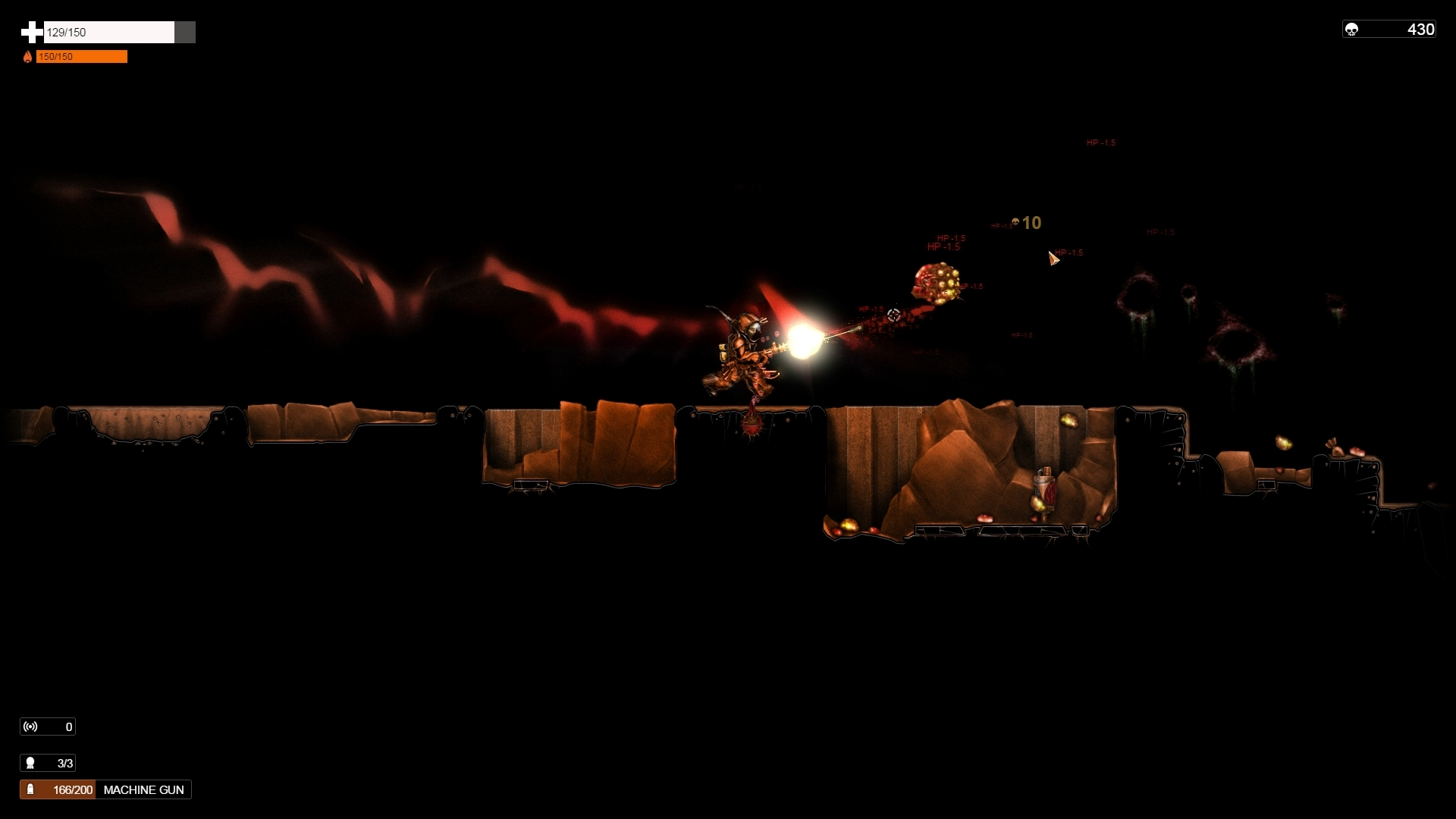 About Orange Moon
Orange Moon, 2d action platformer game with RPG elements and puzzles, full of dangerous native life forms, raiders, remnants of alien civilization and harsh environments. Search for a new life and natural resources, deploy beacons for mining drones, and find ancient alien artifacts that will help you in your exploration of Orange Moon. Augment your explorer to make him suitable for upcoming challenges, upgrade weapons and ammunition with ancient alien technologies and materials that you'll find in your journey.