The story of Orange Moon is almost complete. I will be adding new pieces of it with each update. In this update, representative of MRC will introduce himself and will be helping you in your travels, also explaining some of events that you'll encounter.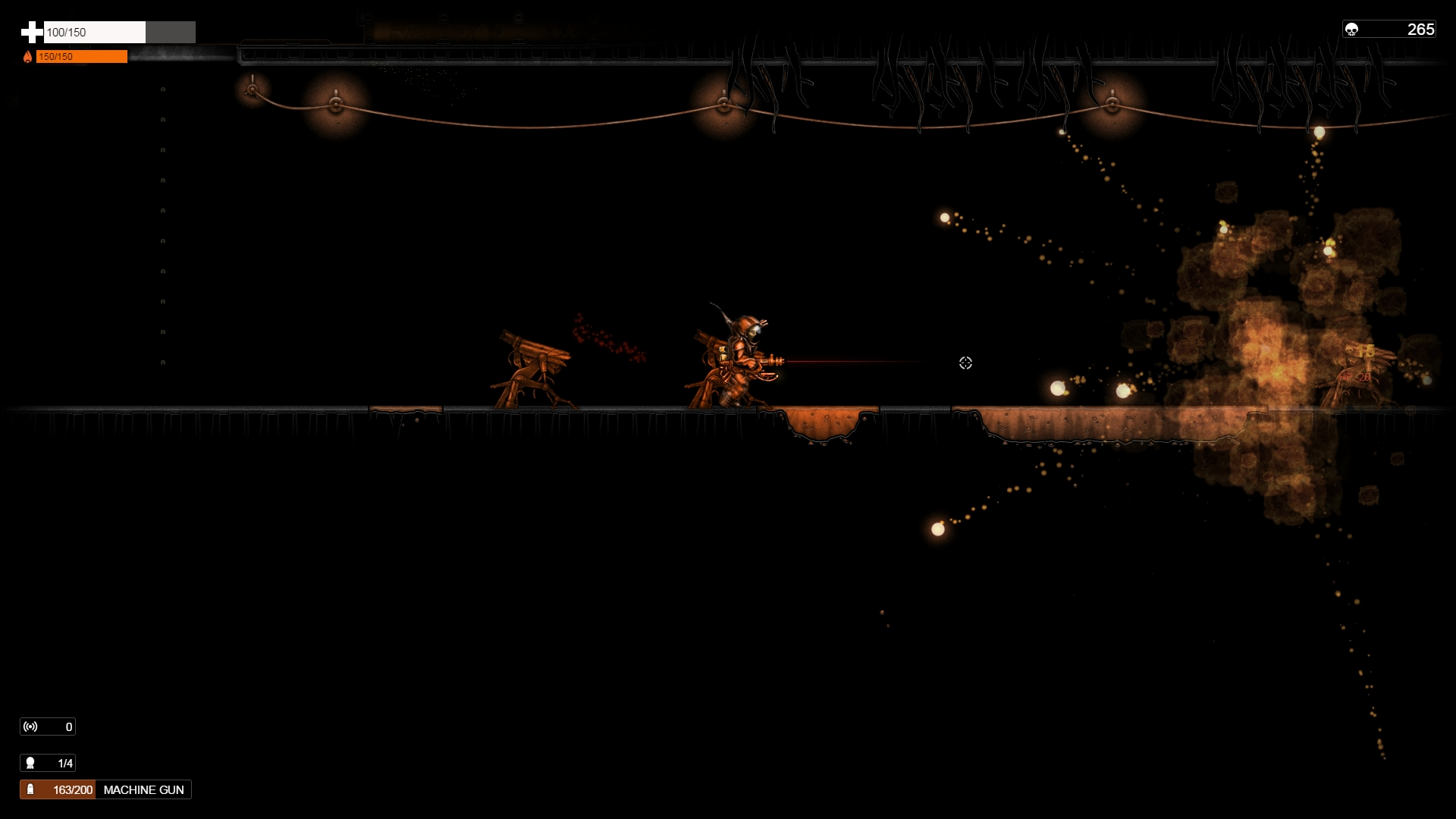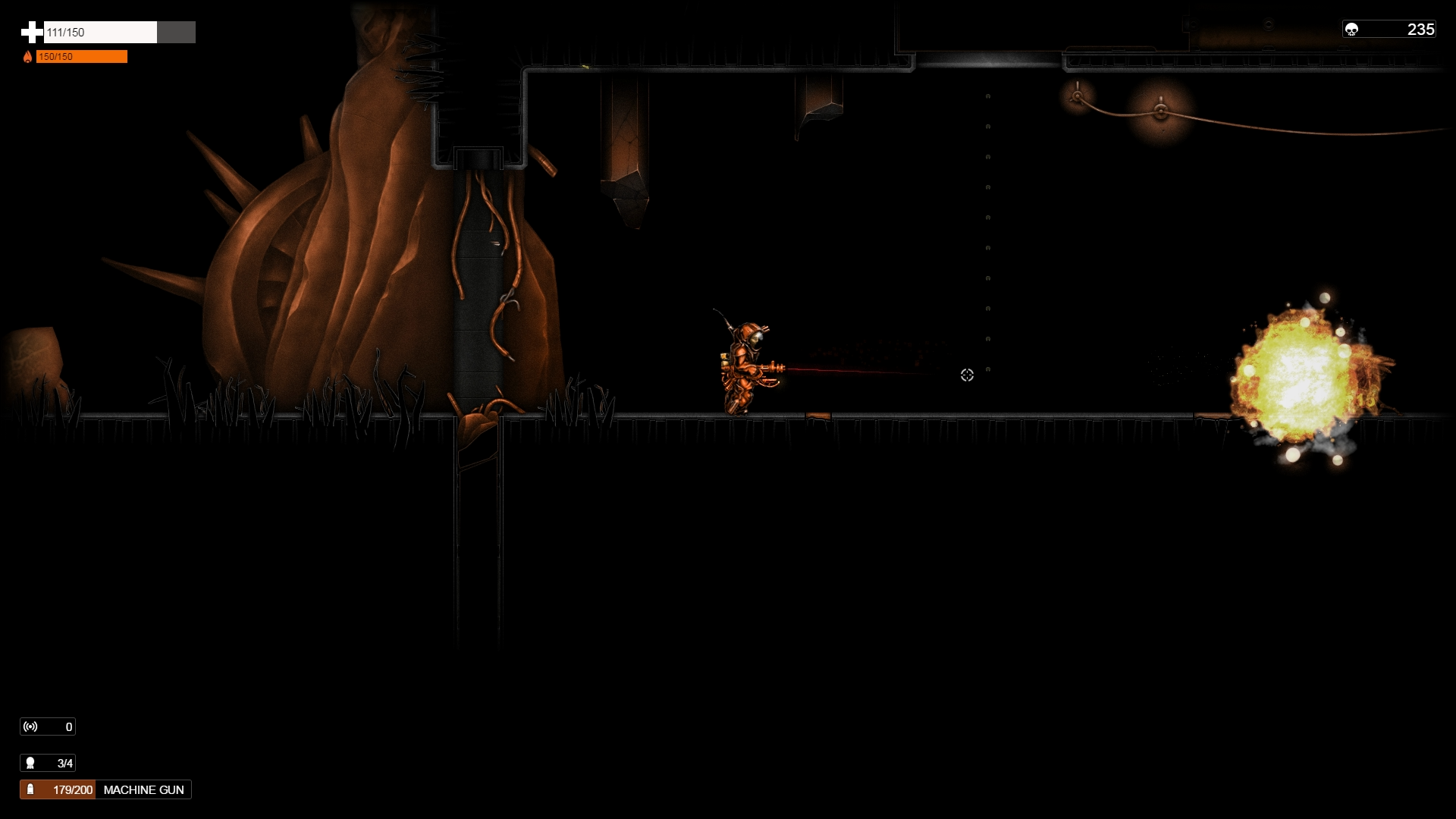 What's new in V0.0.3.2:
Fixed bug when astronaut stuck at moving right when controller connected and turned on;

New explosion effect;

New messages system for a story implementation;

Amount of ammo in inventory for shotgun and machine gun increased;

0 level cap for machine gun ammo increased.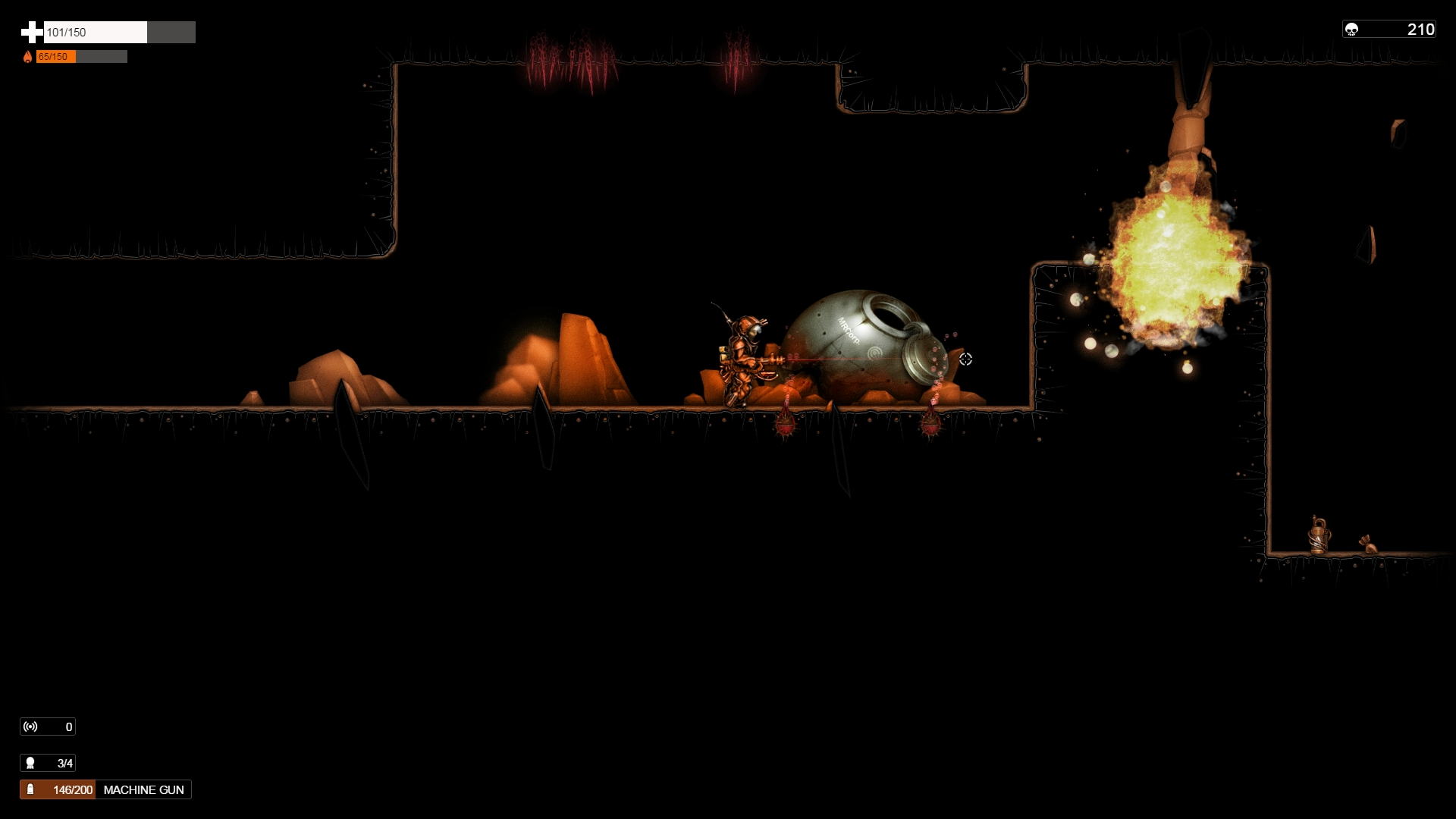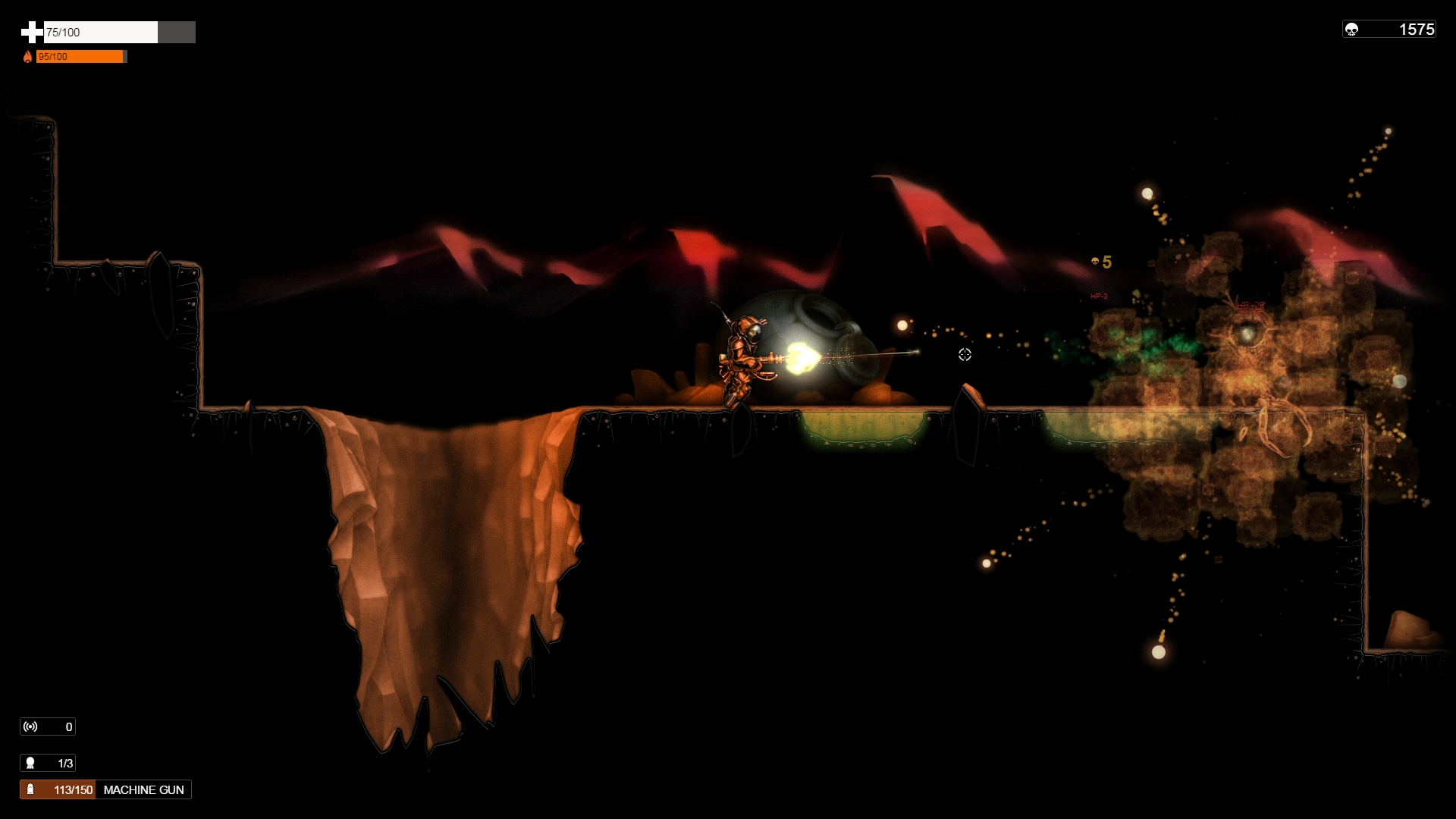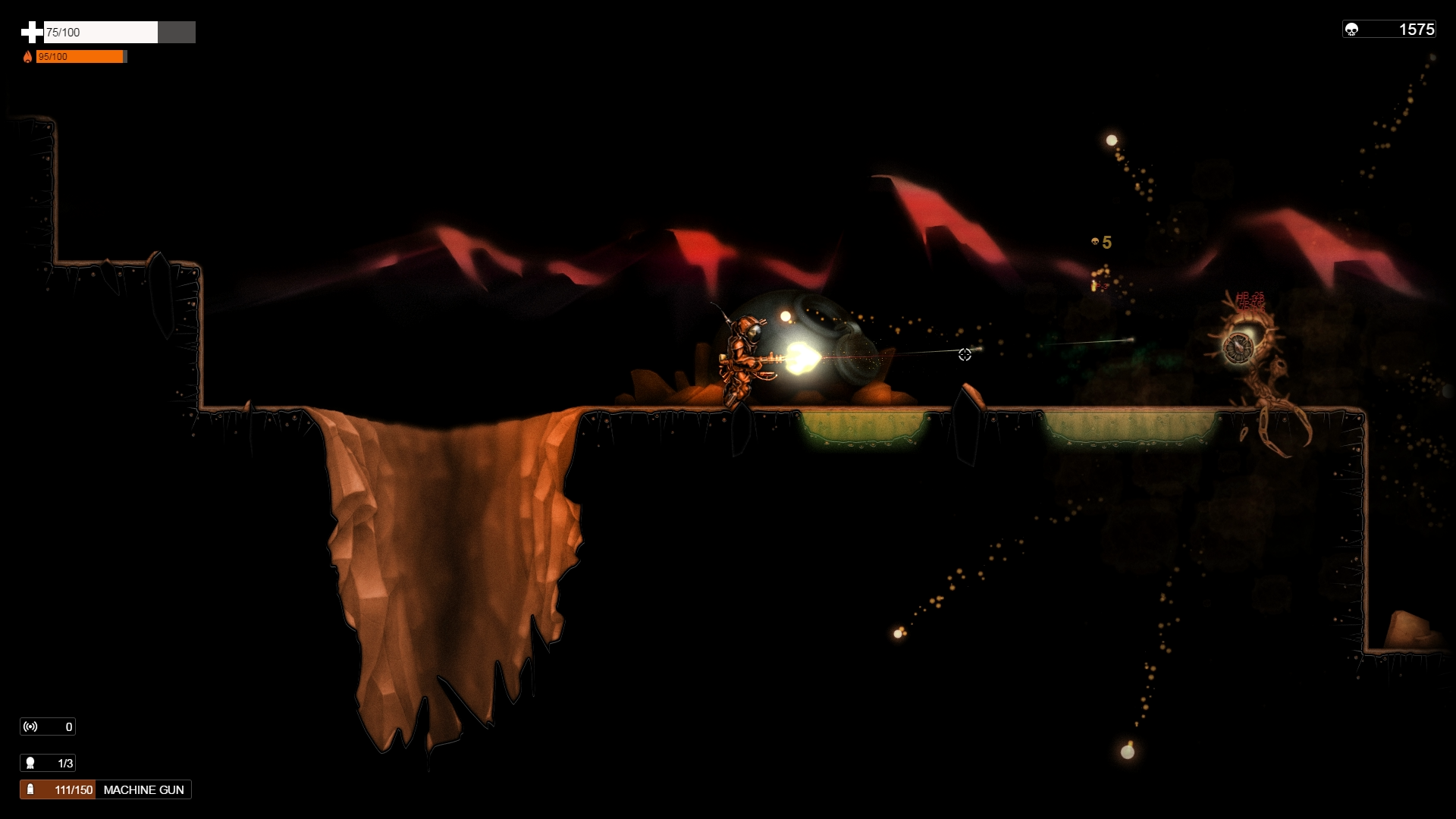 Whats next
Demo for linux and PC as I mentioned earlier;

I'm also working on controller support and at least partial support will be added with the next update. For now, astronaut can shoot, use flamethrower, launch grenade, move left/right, crouch, jump, use turbo jets and interact with common items;

New level;

New weapons;

New enemies;

More of the story.
About Orange Moon
Orange Moon, 2d action platformer game with RPG elements and puzzles, full of dangerous native life forms, raiders, remnants of alien civilization and harsh environments. Search for a new life and natural resources, deploy beacons for mining drones, and find ancient alien artifacts that will help you in your exploration of Orange Moon. Augment your explorer to make him suitable for upcoming challenges, upgrade weapons and ammunition with ancient alien technologies and materials that you'll find in your journey.