Orange Moon V0.0.4.2
In this update, new, smoother aiming with mouse or right controller stick(if using controller), and new backward movement mechanics implemented. Astronaut can now move backwards, angle shots smoothly, raining bullets at the enemies without interruption.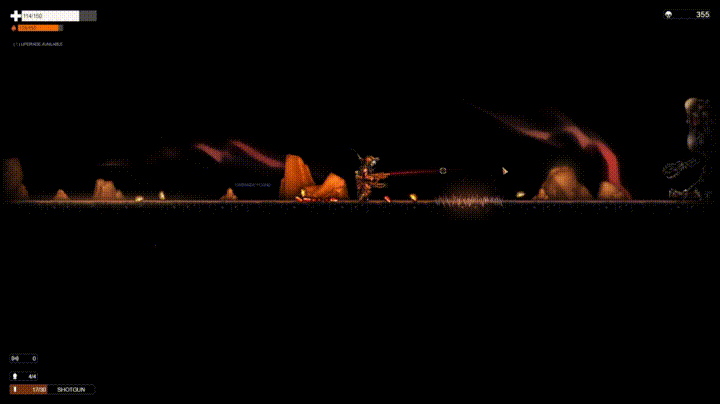 List of new features and bug fixes:
Targeting is now follows mouse and astronaut can cover 40 degrees angle both directions. Mouse cursor is enabled on all screens.

New movement mechanics - player can move backwards and change movement direction moving mouse cursor to the left or right of astronaut.

Message on level 6 to use bot no longer appears if there is no bots in inventory.

Message about toxic clouds did not appear;

New landmines explosion particles;

Killing a Moon Piranha awards 10 score instead of 5;

Text describing items found added;

Main menu theme extended.
Controller:
Change direction and aim with right stick;

Mouse cursor will hide when controller in use.
Check the new V0.0.4.2 video on how the new aiming and backing works:

If you have suggestions or would like report bugs, but are not comfortable to post on Steam forums, you can always shoot me an email that can be found at the bottom of the Orange Moon page at Betelgeuse Zero.
About Orange Moon
Orange Moon, 2d action platformer game with RPG elements and puzzles, full of dangerous native life forms, raiders, remnants of alien civilization and harsh environments. Search for a new life and natural resources, deploy beacons for mining drones, and find ancient alien artifacts that will help you in your exploration of Orange Moon. Augment your explorer to make him suitable for upcoming challenges, upgrade weapons and ammunition with ancient alien technologies and materials that you'll find in your journey.