ORANGE MOON Updated to V0.0.4.1
Orange Moon controller support added. Its marked as "partial controller support" on team store page as I might have missed something and it's not yet possible to buy upgrade canisters from upgrade screen with controller.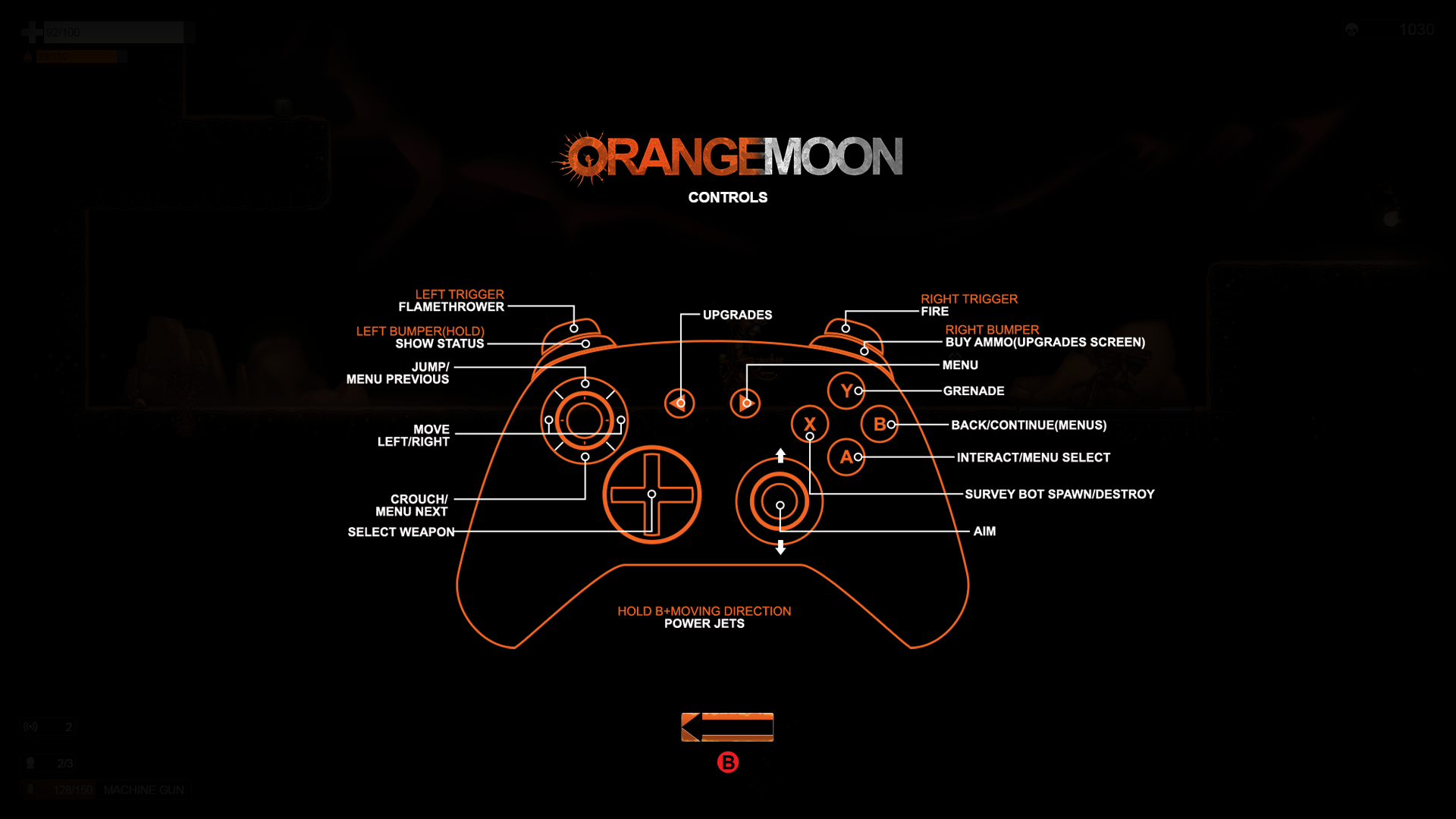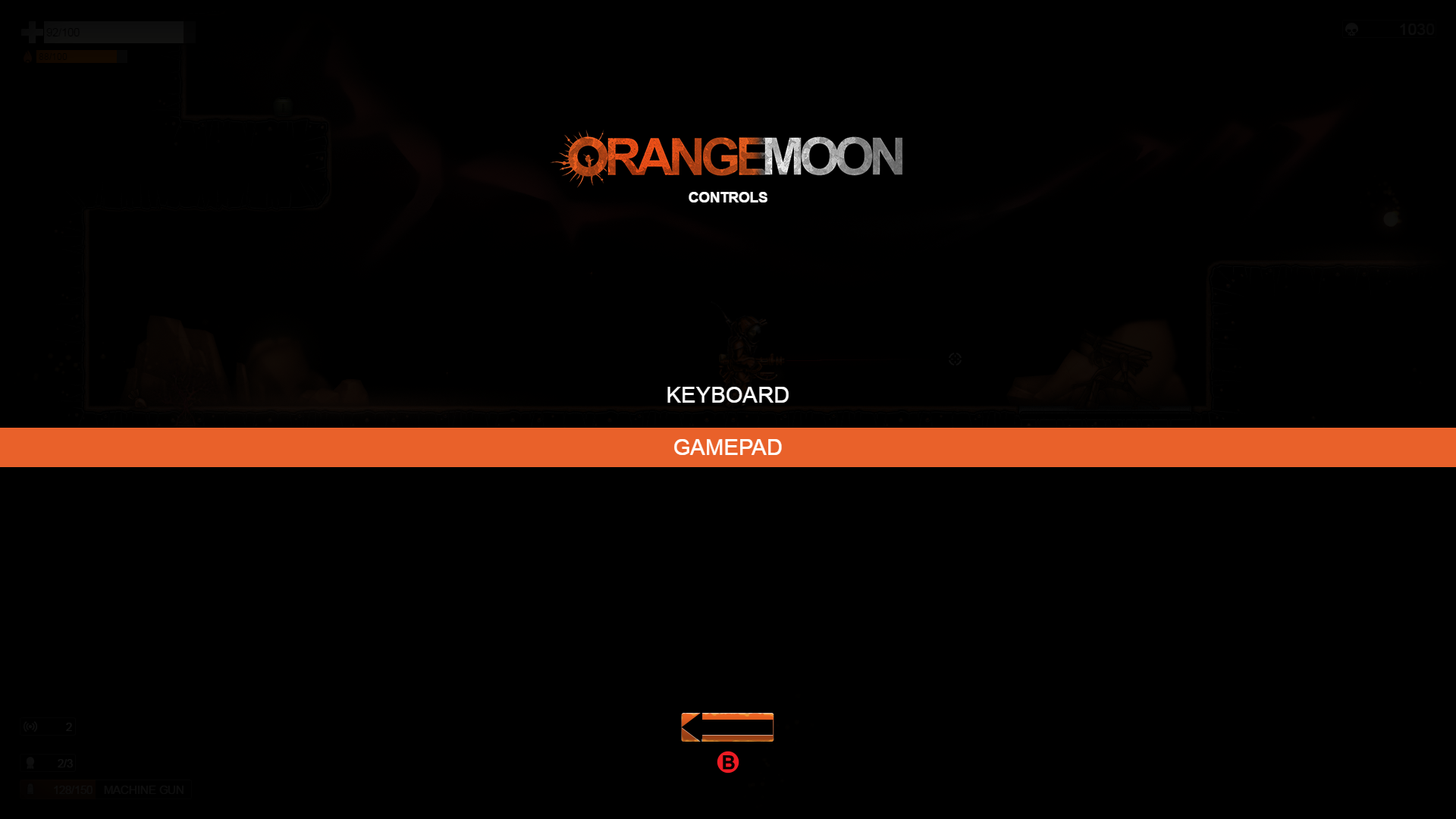 List of features and bug fixes:
Controller support added;

Reduced difficulty on the first 2 levels and removed thorns at some points to allow player use turbojets without taking unexpected damage;

Added more scenery to various levels;

Puzzle on second level couldn't be solved if sound is turned off;

Fixed bug when same message would repeat a few times;

Reduced speed of glowing orbs;

Hand cannon projectile speed increased;

New mail menu music theme.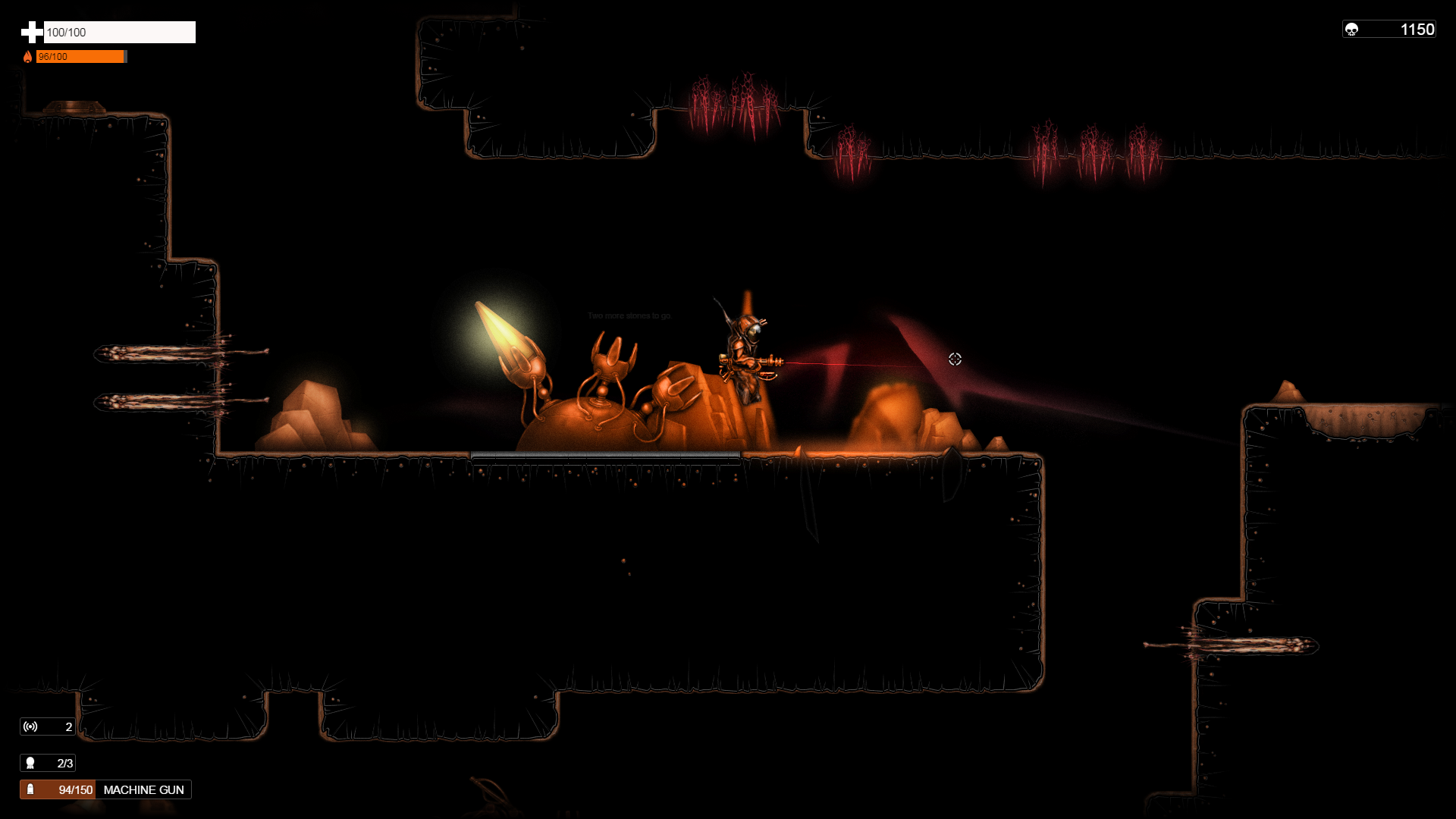 I will now concentrate on improving gameplay experience, adding more content to the existing levels like puzzles, story, scenery and enemies. The new intro level with new monster and boss coming with the next update.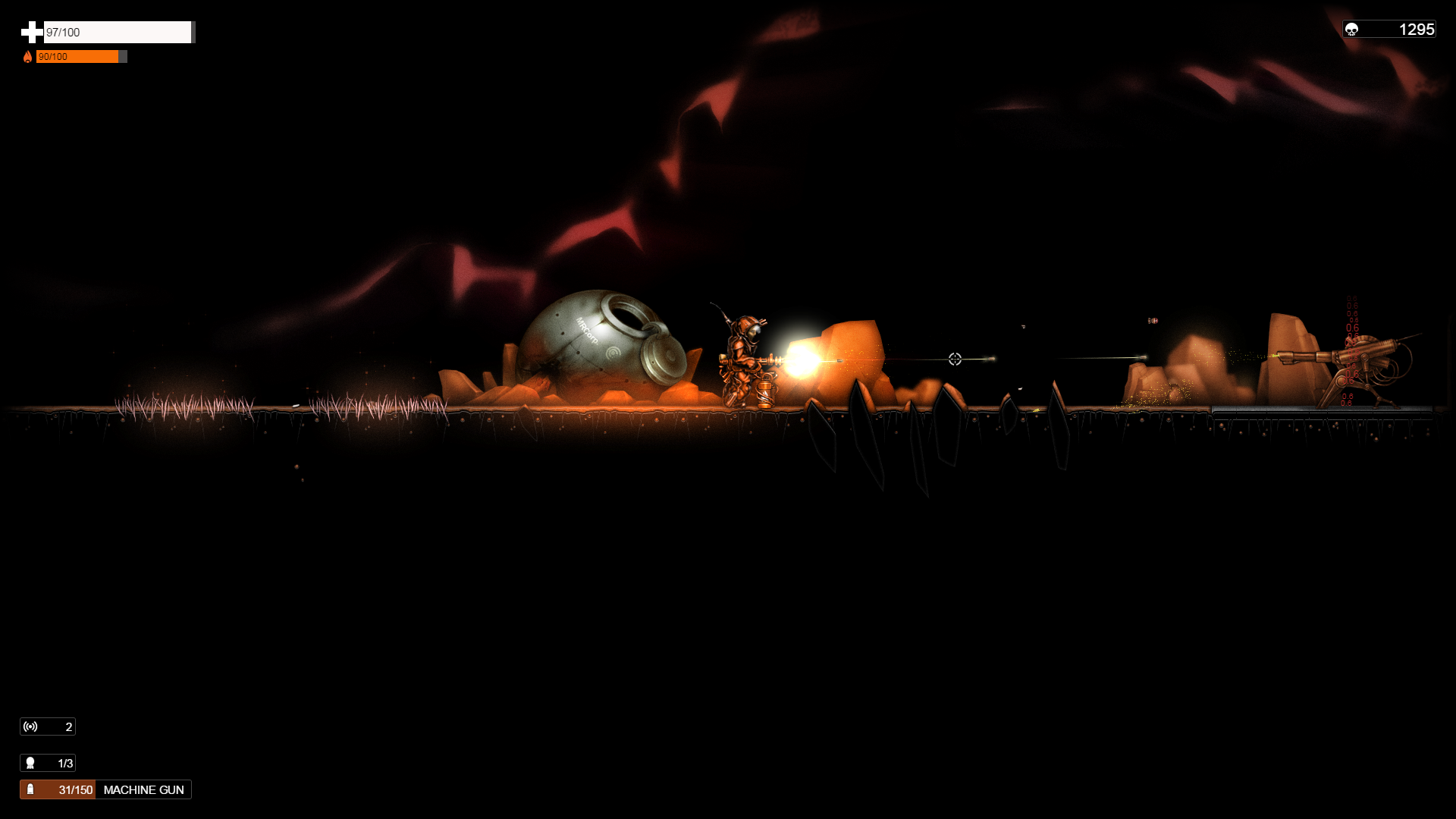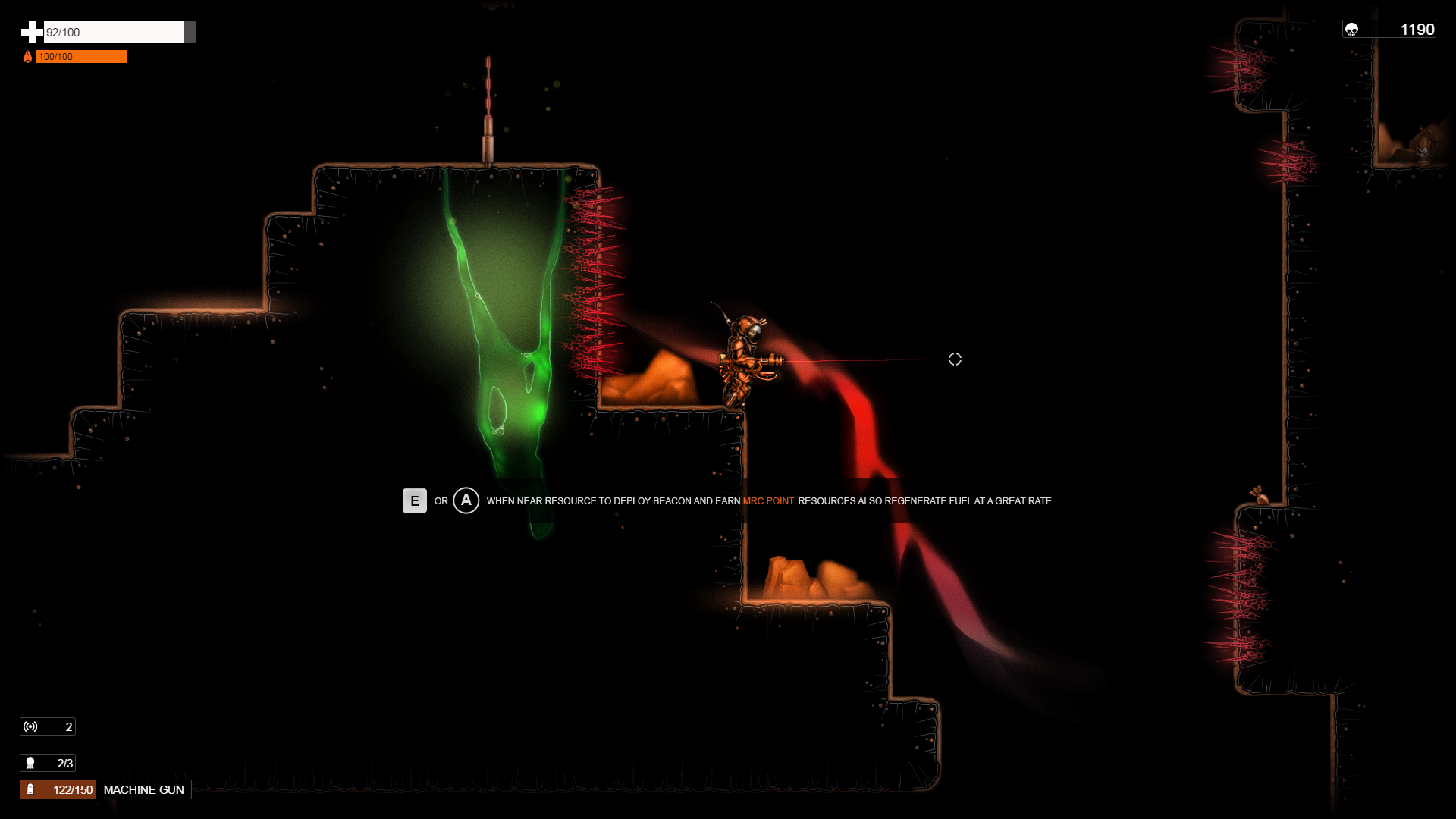 ABOUT ORANGE MOON
Orange Moon, 2d action platformer game with RPG elements and puzzles, full of dangerous native life forms, raiders, remnants of alien civilization and harsh environments.
Search for a new life and natural resources, deploy beacons for mining drones, and find ancient alien artifacts that will help you in your exploration of Orange Moon. Augment your explorer to make him suitable for upcoming challenges, upgrade weapons and ammunition with ancient alien technologies and materials that you'll find in your journey.