All pilots scramble! Strap yourself in for this months Community event - Operation Burning Skies!
This Sunday, September 22, 11 am – 5 pm server time. In honor of XOOM and friends showcasing WWII Online at the Oregon International Air Show – our forces too will battle for superiority in Operation Burning Skies. High Commands are on high alert to rally their forces to victory!
---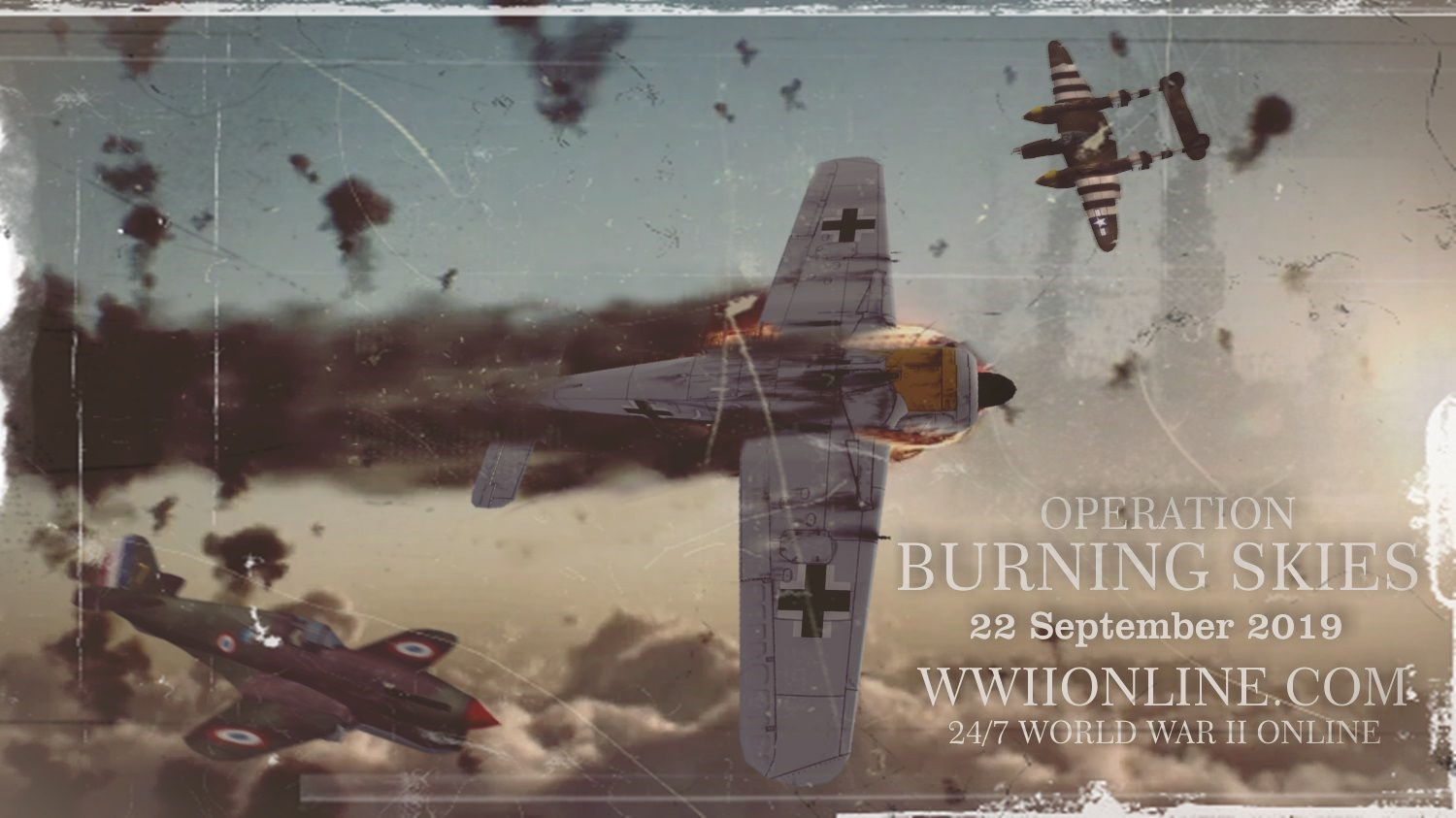 Lift off, and see a whole new world of WWII Online…
Fearless bomber pilots make the skies rain down fire – our daring fighter pilots are in pursuit of their prey- as western Europe erupts in war on the ground below!
Rally your squads, rally your buddies - Combined arms are back! …Under Burning Skies!
SALUTE!