A Pre-Alpha test is now available for download.
This features the first Co-Operative Survival map, as well as a Deathmatch map, both playable with up to 4 players on 1 PC using the split-screen mode. If you don't have 4 people, you can still play perfectly well on your own, in Deathmatch mode, AI can be turned on and off to fill up any empty player slots.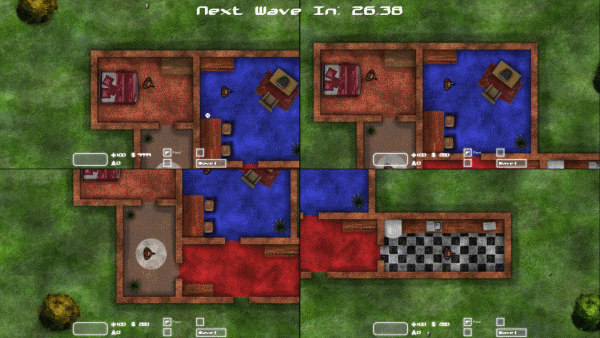 4 Player Survival
Face off against 7 different enemies using a variety of weaponry in the never-ending Survival mode, lasting for as long as possible, or fight against your friends or the AI in a Deathmatch map.
As this is a Pre-Alpha, it is missing many features of the full release. The point of this Pre-Alpha is to gather feedback on how the game is progressing so far, is there anything you think could do with changing? Or something you would like adding? We're really interested in what people think of the game.
Your feedback will help us to create a better game, and something you'll want to play with all your friends.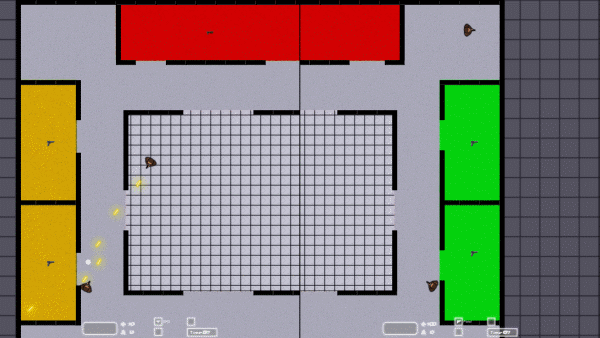 2 Player Deathmatch, with AI
As we want as much feedback as possible, we would appreciate it if you could play with as many players as possible, we couldn't do much testing for the 3 and 4 player modes, so your feedback on difficulty in Survival mode is appreciated, is it easier/harder on 4 player than on 1 or 2 player? That kind of thing.
Please note that an Xbox 360 controller, or a PlayStation 3 controller using a program such as MotionInJoy is required for Split-Screen. It is recommended that you change the resolution in the in-game options menu, to the highest that your display can support for split-screen play, to give each player an adequate screen size. The game supports a variety of resolutions from 1024x768 to 1920x1080.
That's it, remember to read the README, it contains a list of issues that we know need fixing, along with the controls, and some additional info you might want.
The dev diaries will continue as usual next weekend, until then, keep up to date with the games development on Twitter, by following @OpAftermathgame
Enjoy the Pre-Alpha.