Also, my campaign will kinda be open world.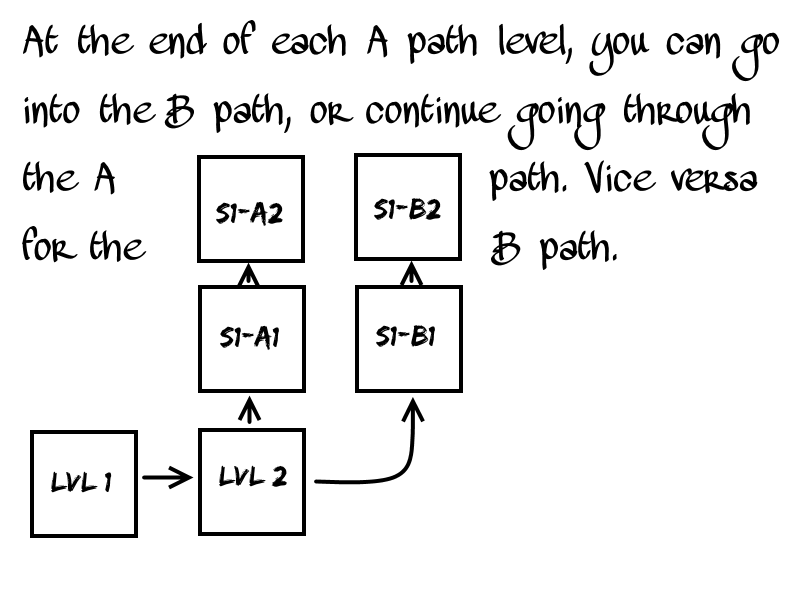 In layman's terms, imagine it like a choose your own adventure book without the bullshit deaths. You can choose each path you take and each path will be different in level layouts, storyline and (most importantly) endings.

The A path is more violent, linear, and results in more enemies wielding weapons. The visual style will look like the Lugaru Challenge maps.

The B path is less violent, more open, and results in more stealth and hand-to-hand combat. This'll be way more open, more grassy fields, trees, etc.

The C path takes place completely indoors and plays like Doom, but still keeping Overgrowth combat and style (explore indoors hallways, etc.) The visual style almost makes it look like it came straight out of a Thief game.
I edited out the terrain on indoors maps, so it'll load way easier.


There are also two more paths, but you have to find them for yourself (D path and F path).


Every path leads to a different ending, and all of them are entirely unique. Some have a boss battle, some just end in a whole lot of dialogue, some are both. Every path has a distinct feel and gameplay style to it, and some paths tell more about the backstory and lore of Therium-2 then others.
Also there's backstory and lore. More on that later.