Hello Flick Knights coaches and enthusiasts!
We are very happy to present the latest version and first Open-Beta of the game.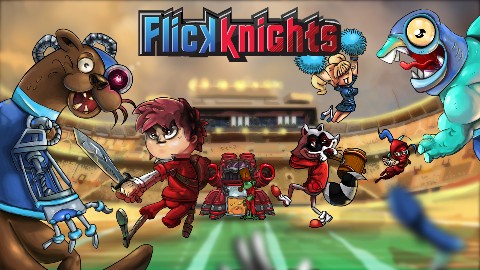 Early Access is available to both PC & Mac.

Play NOW for FREE!
The Official Flick Knights League welcomes all newcoming coaches to show their skills in the playfield. And remember, it's all in the wrist!
By downloading the game you will join the League's ranks as more than a star:
a Beta-TeSTAR!
As such, we not only want you to enjoy the game but also invite you to become a key player in helping us make the game better by being and active member of the community.
Remember...

So whenever you run into any problems, come up with an interesting idea or simply share your comments with other members;
just click on the Community button in your game and you'll be brought right into these forums logged in with your Coach Name and Password.
We hope you enjoy it and to hear from you!
GET YOUR FLICK ON!
- The Ballpit Monster Team