Hello there boys, girls, and other (I'm a little afraid of offending someone who isn't a boy nor girl). Alpha 3 isn't here. Just as I predicted. Well, I didn't predict it, we actually had to consult a shaman and such, but that's another story, for another day.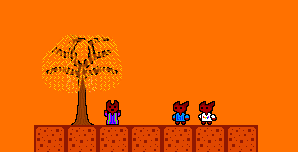 Rees and I consulting the shaman


Well, there's been a deceptively large amount of work gone towards Alpha 3 this week, the major part of the week going to the issue of "insta-killing" blocks. So from Alpha 3 onwards, you will no longer be able to destroy blocks instantly. We've even given the blocks cute little animations, displaying how much you've destroyed. The amount of damage you inflict on a block won't suddenly disappear if you stop, as it does in certain other games, it will infact remain just where you left it. This was to make the game more "realistic" in that particular aspect, making it a wee bit different as well. It also occurred to us that this could be used to people's advantages, suggesting that you could use this in some artistic way. When we add other races, Goblins will have the fastest base mining speed for all stone-type minerals in Rathugarde.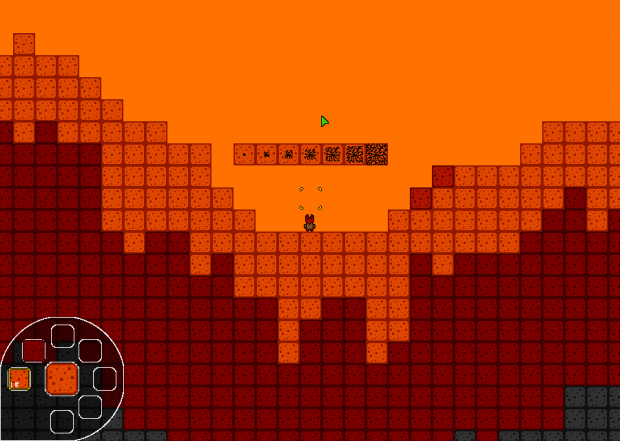 I've prepared a little diagram of the "spectrum" of the stages of block damage.




Also, I've begun work on the various gems and minerals that will appear in Alpha 3

The four gem levels, in order from least to most rare: Thexite, Emrite, Glythite, and Rathite.


These gems will appear randomly throughout the world, generated as you go, in our usual smooth and unobtrusive style, and will play a large part in the crafting system, as they will make the tools and various other items for you to use. The equipment will come in five tiers: Stone, Thexite, Emrite, Glythite, and Rathite. Each new game, you shall begin with a stone equipment set.

A quick look at the entire terrain spritesheet - now with two rows!


We've been thinking a bit about how these tiers shouldn't just be slightly faster than the last, we're looking at some extra-effects each tier might have:
+ Stone: No Effect :(
+ Thexite: Fire/Knockback Damage (combat) and maybe a % chance to generate extra amber (later) on each block destroy?
+ Emrite: Poison Damage (combat) Similar idea for blocks, you hit it once, and the block slowly melts away?
+ Glythite: Freezing/Slowing Damage (combat) Maybe can freeze water into ice blocks, which could be a building material? Puts out fires?
+ Rathite: ?
So yeah, next on the list is finishing the gems, then adding the crafting system! I'm about 82.4% sure Alpha 3 will be ready next week, but I believe Rees has been working on the storyline of Rathguarde, which he may post about within the week!
Don't forget to like us on facebook: www.facebook.com/flashfiregames
- Watchin' You