Onslaught Mode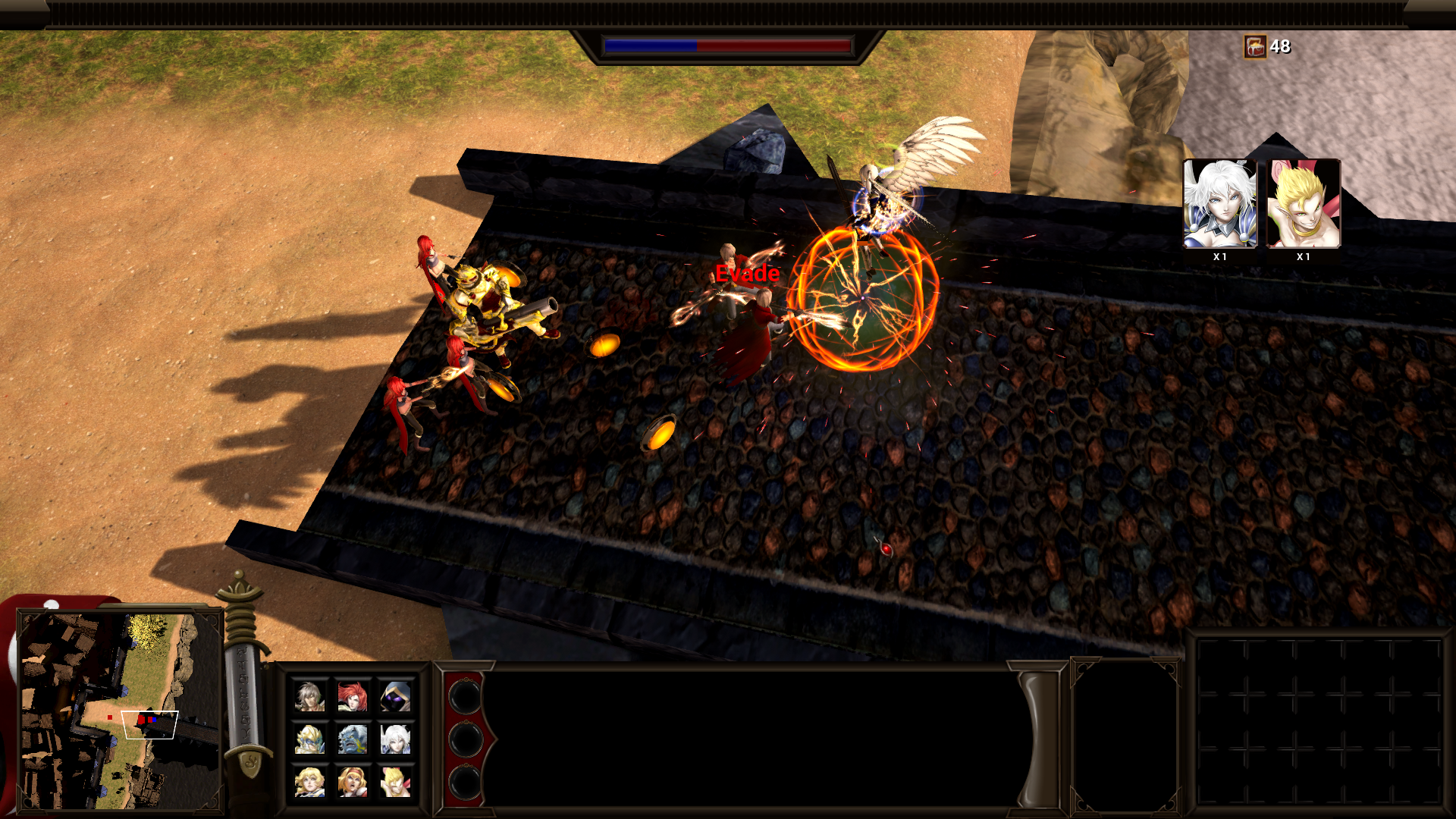 Defend Faircrown From Free Spell: The forces of Free Spell have taken it upon themselves to assault Faircrown. You must hold out for as long as possible while more and more troops continue to bombard the city you call home.
Unit Placement: Units can be spawned at various locations in front of the city walls. This will allow you to place your melee units up front and keep your ranged units tucked away in the back.
Endless Rewards: Receive a new item rewards every 5 waves completed. The stronger your forces, the further you can make it. Onslaught promises to be one of the most challenging and rewarding modes in the game!
Explosions!: You have the home field advantage. Use the city cannons to blast large portions of the enemy forces to smithereens! Be careful though, they take a full five minutes to reload.
New Leadership Mechanic: In Onslaught, you gain additional leadership based on the number of friendly units surviving after every wave. Each one will supply 25% of their recruitment cost in leadership for the next wave.
Progressive Challenge: As you continue to defend, the enemy army grows and becomes better equipped. They will have stronger equipment every wave, eventually reaching some of the strongest items in the game. Can you match their strength?
Let us know what you think! If you like what we're doing, please leave a review. There are more updates coming every week so keep your eyes on the Shadow Heroes: Vengeance In Flames Steam Page. Thanks again for your ongoing support, we hope you enjoy the changes!