Hey guys, today brings an awesome interview on onlysp.com, a new website unveiling that is SIGNIFICANTLY better than the old one, and some info on development. In addition, the interview contains some new info on WuC for those interested.
Facbook page: Facebook.com
New website: Wakeupcallgame.com
Interview: Onlysp.com
OnlySP Interview:
OnlySP is a gaming news site that focuses purely on single-player gaming. Seeing as how we are a single-player game looking to bring story back into the FPS genre, we were a natural fit. They recently started a series called "Indieviews" which are interviews with indies (duh). So, I asked about a feature, and they agreed. This interview holds a lot of new info on WuC that has never before been released, so I highly recommend that you look at it! Here is the link again:
New Website:
We have finished up a new website! This website is so much better than the last one. It is a forum-based site, based on phpbb3, so you can easily make an account an stay connected with us and our community. I can't wait for the site to finally go live today, with the launch of the onlySP interview! We hope to see all of you on the site contributing to the forums!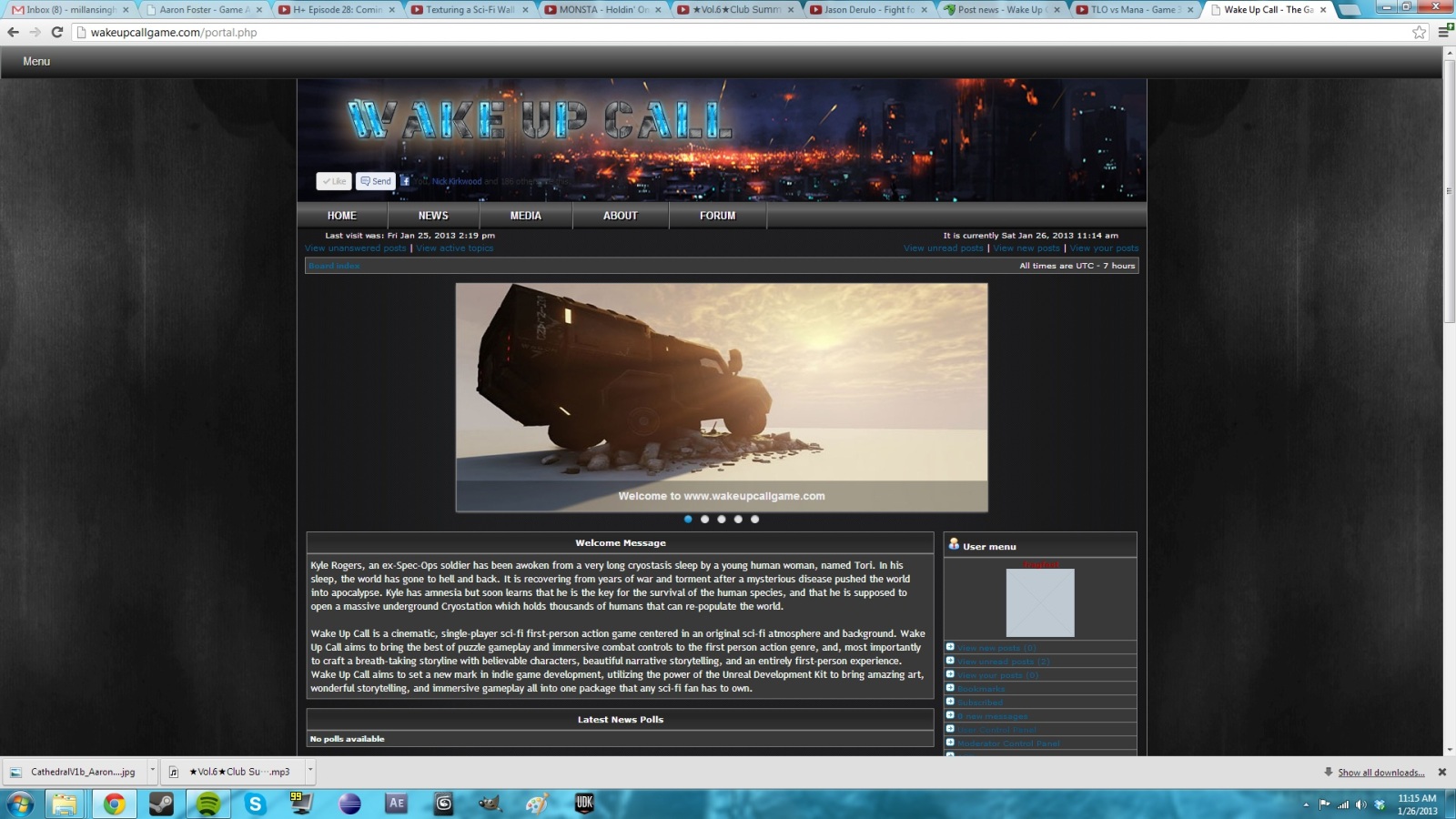 Development Update:
We are still working hard on the gameplay demo we talked about before, but we are really going to need another Programmer or two, as well as a 3D artist or two. If you want to help out, send an email application to careers@leatharianstudios.com. We have gotten our first weapon's animations all completed, and are working on putting it in the game right now. In addition, we are continuing to build the demo level and more.
Thanks a lot for reading, and, again, we are really looking forward to seeing you guys on the forums of the new site and maybe even some of you on the team.
Facbook page: Facebook.com
New website: Wakeupcallgame.com
Interview: Onlysp.com