Hi everyone, now that I have the possibility to do news posts, I might as well use it, because today one of the most important things in Olvand's history happened: internet play worked! And not only that, it went flawlessly! Let me explain why this is such a big deal.
As many game developers will tell you, writing a networked game is hard and frustrating. This, I think, is because you have to develop something you can't really control. If the controls act weird, it's because the developer told the controls to do so; if the game is running slow, it's because the developer told the game to do so; and if the game displays the wrong sprites, it's because... you get the point. But if the connection is slow, or if a lot of messages are getting lost, the cause is some external source. All you can do as a developer is give your game a lot of tools to help it with the worst problems, and hope for the best.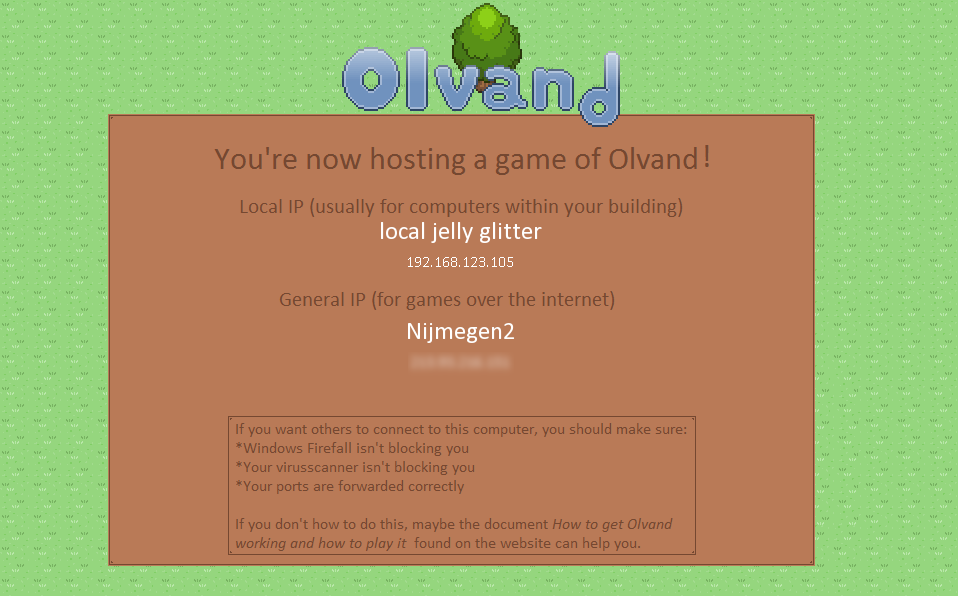 It's for this very reason I postponed playtesting over internet until today, which is extremely late - recall it's a multiplayer game. I have done lots of multiplayer testing before of course, but that was on one or two computers with a LAN connection, not an internet connection. But the internet step had to be taken once, and I couldn't postpone it much longer. So today, when my friend came online, I decided to do it, expecting the worst. But what I got was... the best scenario possible! It worked like a charm, like he was playing right next to me instead of the 30 kilometers away. Even better, we also managed to discover a really well hidden non-networking related bug! Okay, in retrospect, this victory is a little less unexpected than I thought, because I already made the game handle package loss pretty well (so it could be played on bad wireless networks), and simulations showed lag wasn't really a problem. But still, with the global IP-addresses, setting up a connection with routers in the way, I don't know, something HAD to go wrong. Man, I've rarely been more happy I was wrong.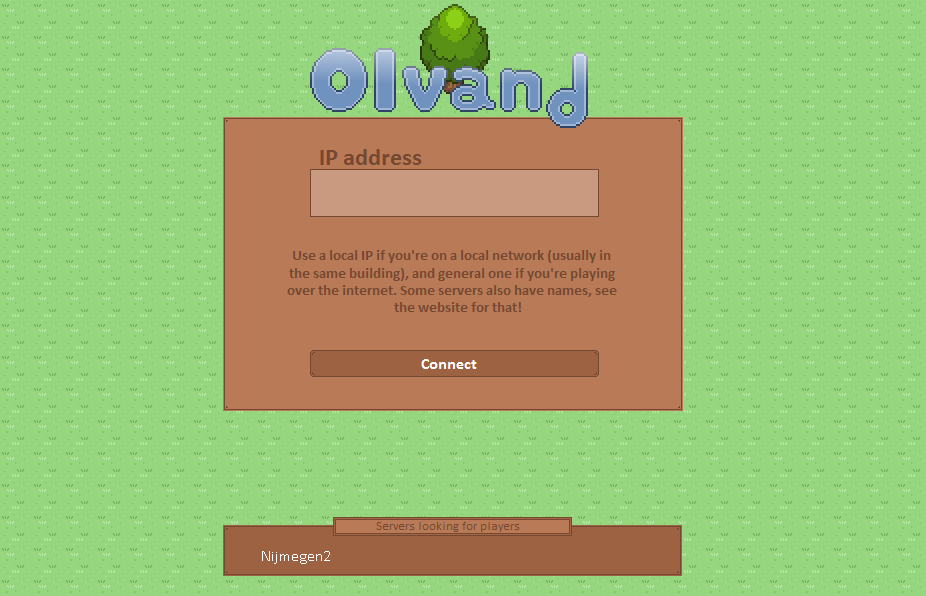 The next step is getting the game ready for Desura. Wish me luck!
If you want more development, see [twitter] or [facebook].