Only a week before Hack Grid is finally released!
In case you don't know, Hack Grid is a hacking-themed puzzle game with DOS-aesthetic.
The colors are toned down a little bit however, since CRTs are very dark compared to modern monitors and if the game used real DOS colors, it would burn everyone's eyes.
The game goes further than visuals however and all the audio is good old adlib audio! More precisely, the game uses a soundfont OPL-3 FM 128M which is based on OPL-3 (YMF262) soundchip of Yamaha.

Each level in Hack Grid takes place on a board that can be sized up to 4x4.
Only one piece must remain on the board so that you may progress to the next level.
Each piece is unique in the way it behaves and moveable pieces can only move on
pieces of a different color and only across pre-set path.

So, what have I been up to these last 7 days?
- I finished making all the levels and they've been playtested
- I composed two new songs and more are being worked on!
- I added speedrun mode, because speedrunners are awesome and they speedrun even puzzle games! Really excited to see what they will achieve in my game.
- Finished settings menu, I wanted to make sure people can tailor my game to their liking, what they want to see on the screen, how big the screen should be, etc.
- Jukebox is finished! As you play through the levels, you can use the jukebox to start/stop music or even select to what songs from the game soundtrack you want to listen to!
- I added a skip level feature! Sometimes your brain just refuses to cooperate and you can get stuck on a level for too long. Now you can skip it, however you won't be able to skip again until you beat another level.
- We started work on localization! Support for 6 languages is planned for release: English, German, Spanish, Dutch, Finnish, Czech, Swedish
- Polish & Bug fixing, it appears all the bugs are gone!

Screen shot from one of the later levels, includes the last mechanic introduced!
A gate that closes and opens after you make a move.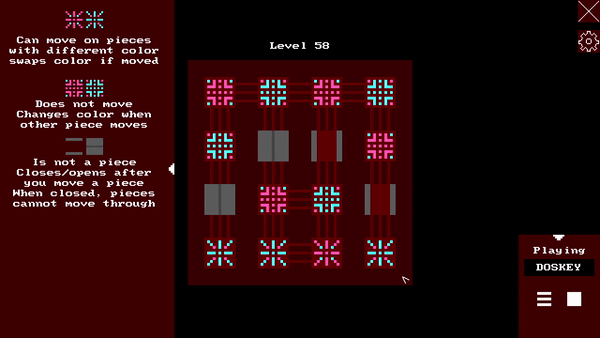 An example of localization, still work in progress.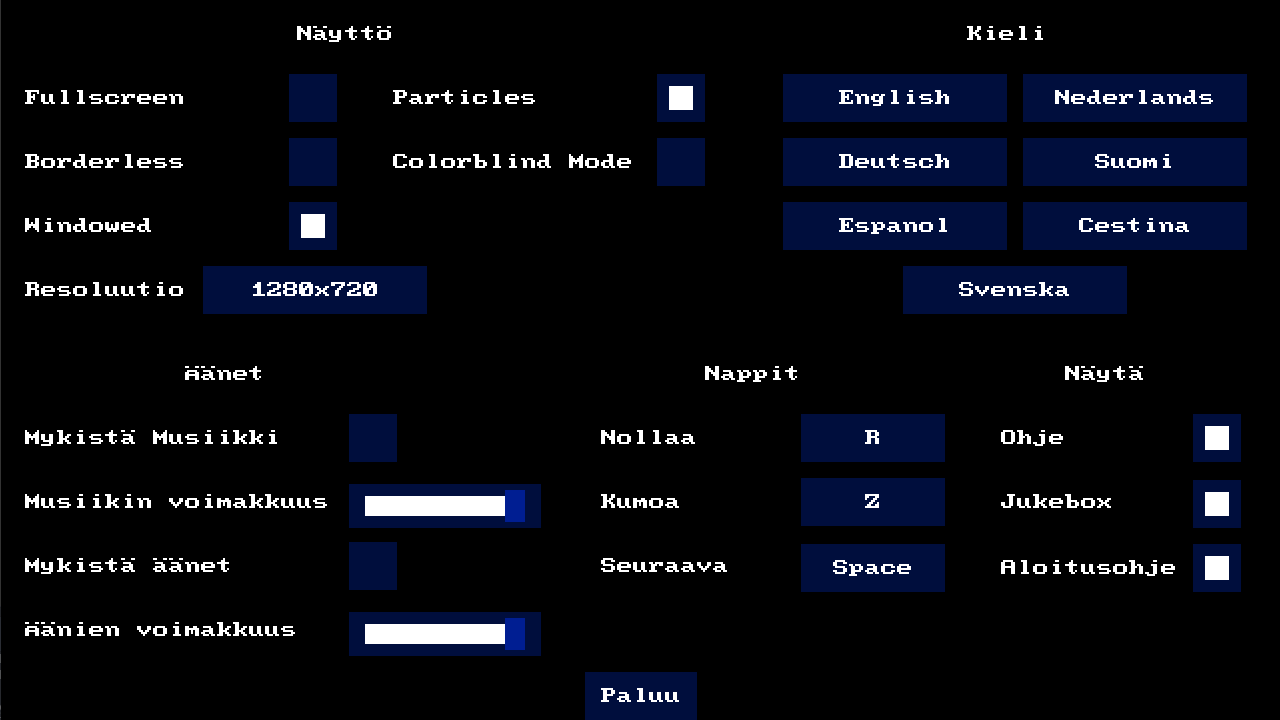 Thanks for reading and keep an eye out, because Hack Grid is coming out exactly in a week!
Release will be for Windows, Linux and Mac!

- Daisy Games