One-Eyed: Cats and Apocalypse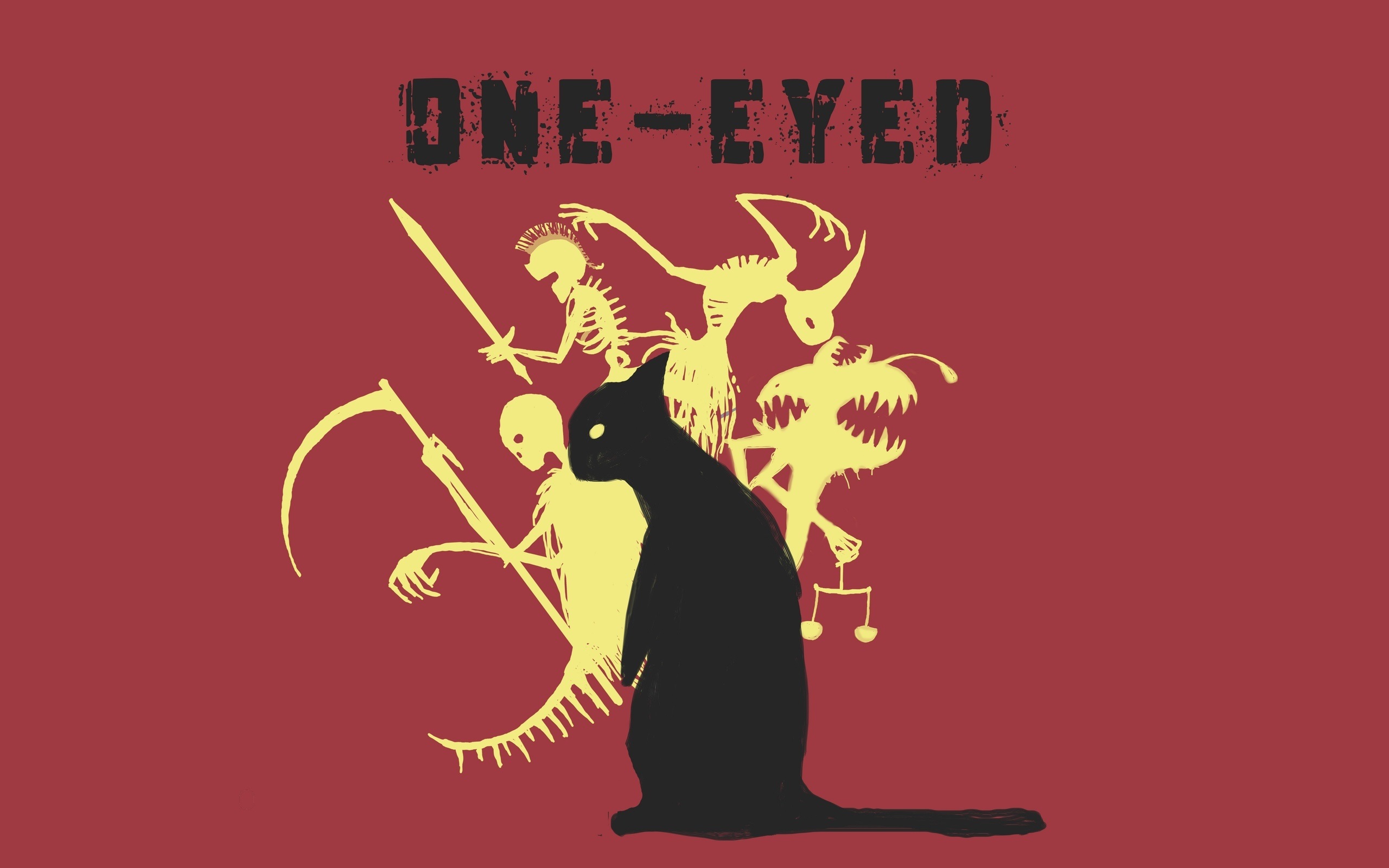 One-Eyed is a 2.5D puzzle-platformer game that tells the story of a homeless cat that tries to survive in the world during the apocalypse.
Our main references were games like Inside and Limbo so one of the main features is trial and death gameplay when puzzles are designed expecting the player to fail before finding the correct solution.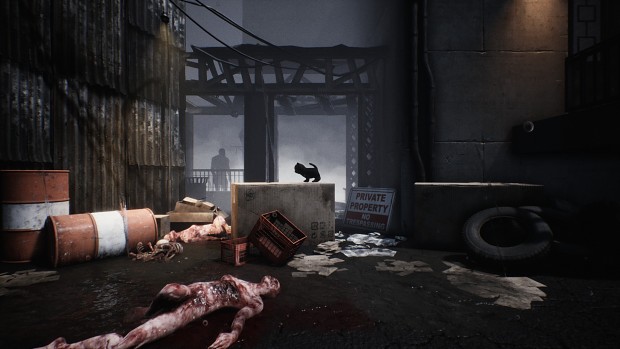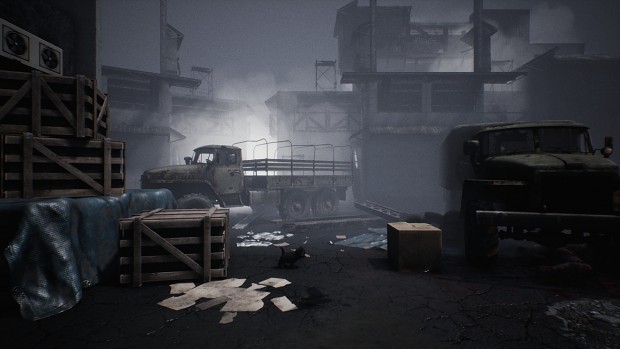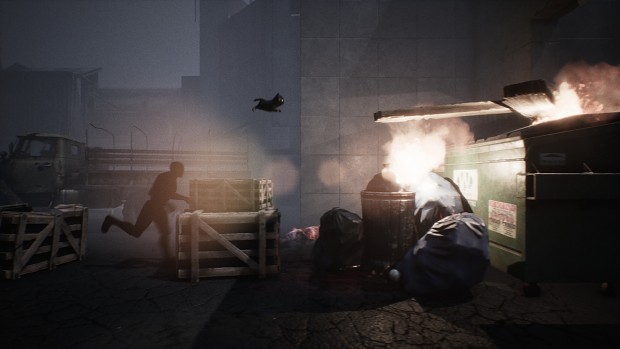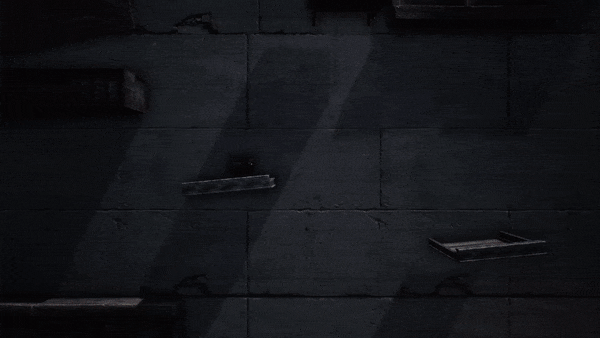 Apocalypse in progress
The game takes place during the apocalypse itself. The unexpected and devastating war has demolished most of humanity. Hunger and diseases spread across the world driving society into chaos and forced humanity to show its true nature. The remaining people became possessed by the apocalypse horsemen: War, Famine, Disease and Death. One day it will end up with the vanishing of the entire humanity.
The cat has the ability to see the demons that control humans for a short time when it eats human flesh.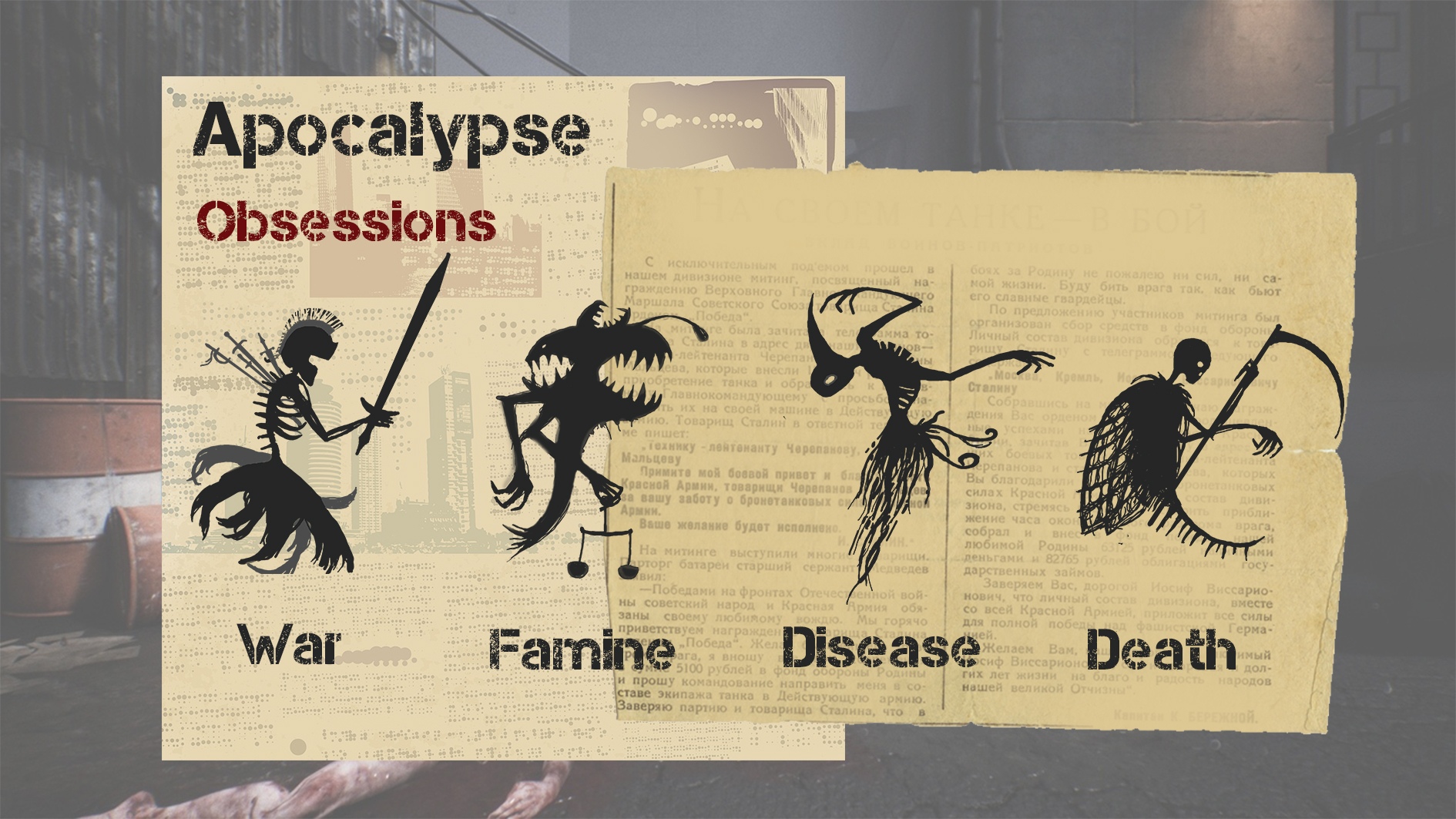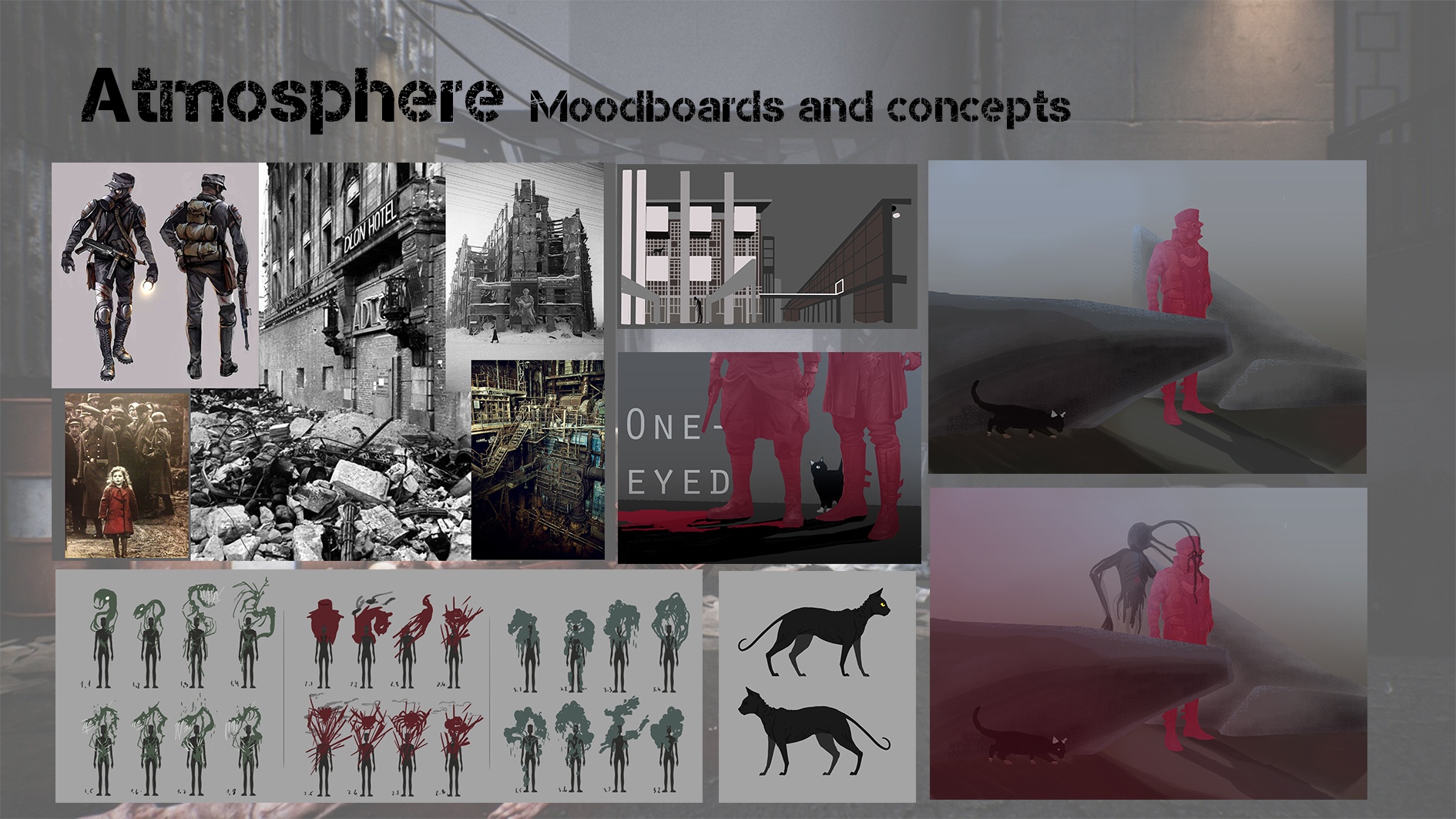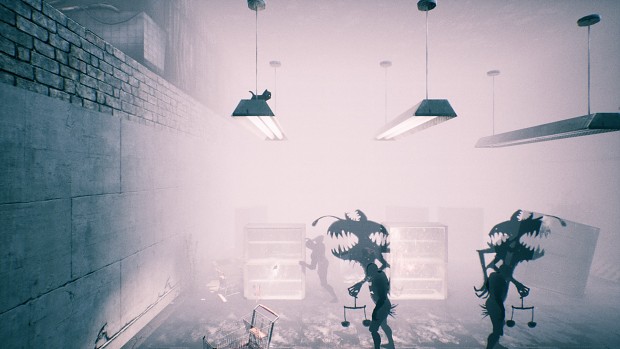 Gameplay
The cat doesn't have hands and unlike humans, it can't push buttons or switches, open doors or pull objects. But it can attract humans and use them for these tasks.
Humans behave differently to the cat and the environments depending on their obsession: people possessed by Famine will try to catch the cat to eat it, people possessed by War will ignore the cat but will try to kill any other human they see and so on.
The main goal of the cat is to use different kinds of people to traverse through various obstacles.
The game also includes hardcore platforming sections and physics-based puzzles. And players can find a lot of secrets in each level that will provide some more clues to the story of this world.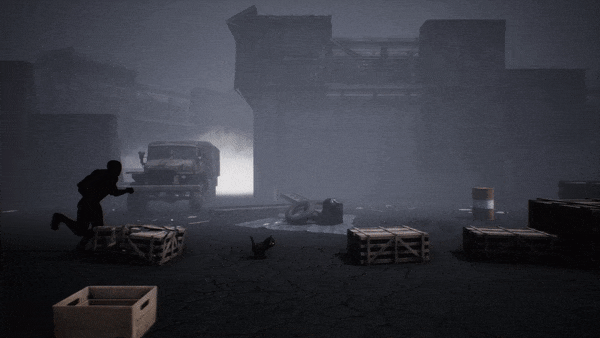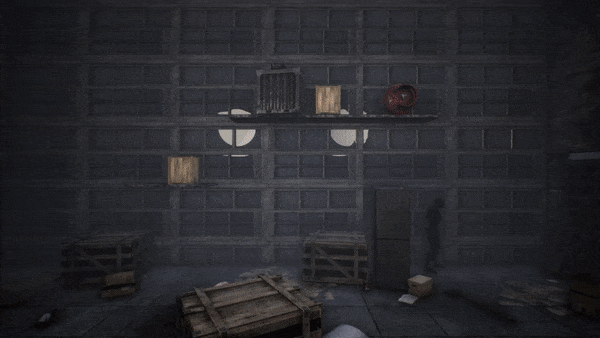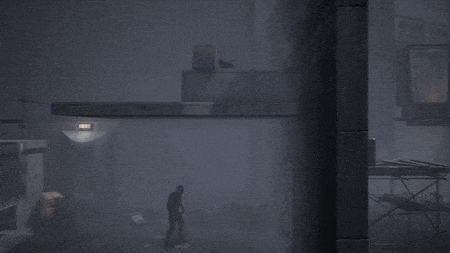 ---
We are a small team of enthusiasts and we are currently looking for the 3d artist.
The estimated release date is mid-late 2020. The game will be available on Steam for Windows. We are hoping to add Mac and Linux support soon after the release and maybe even porting it to consoles including Switch.
---
(*VK page is Russian language only)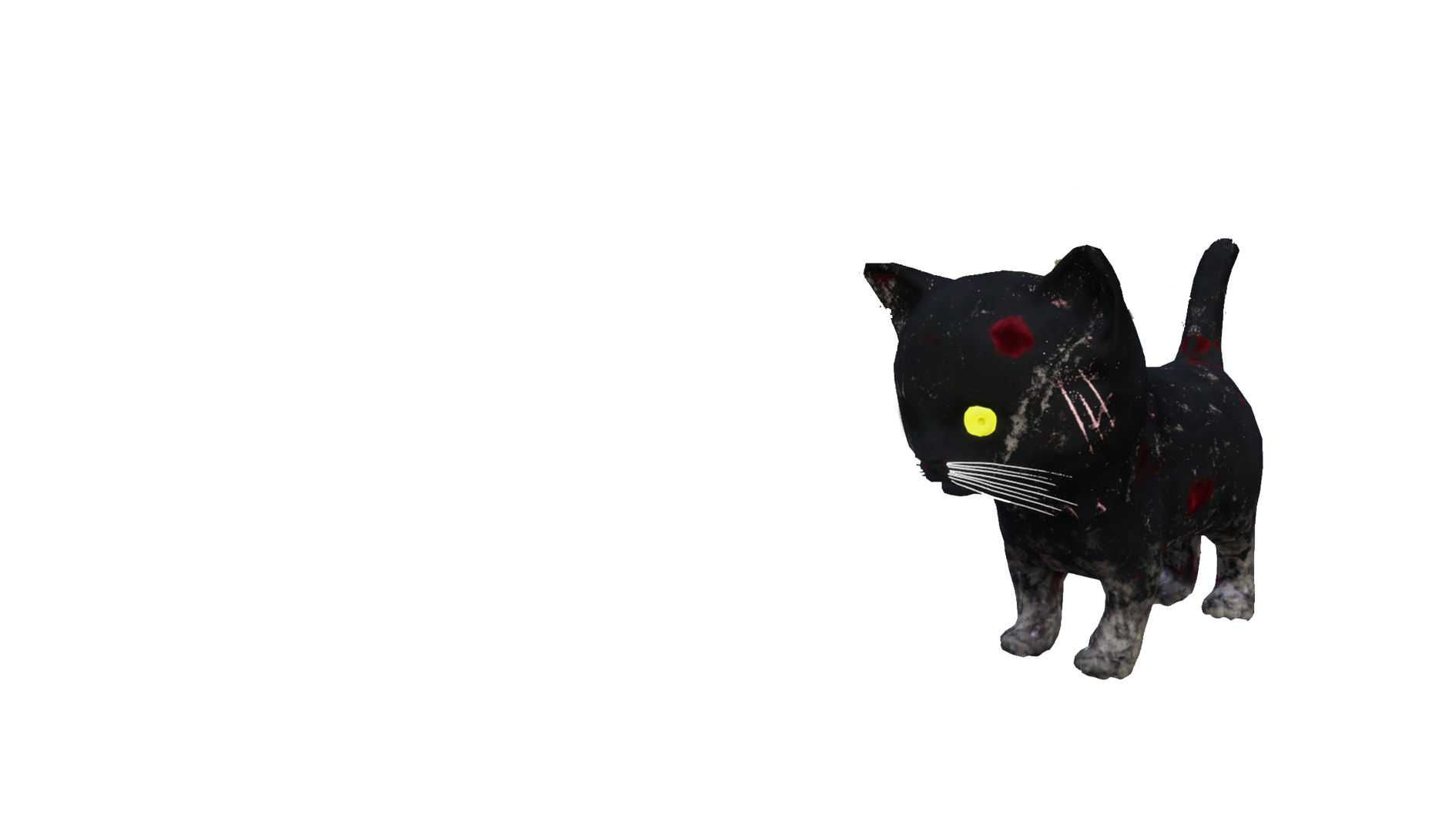 meow