In the last two weeks I worked a lot on technology, but there is still a lot to show from other areas too.
A herd of deers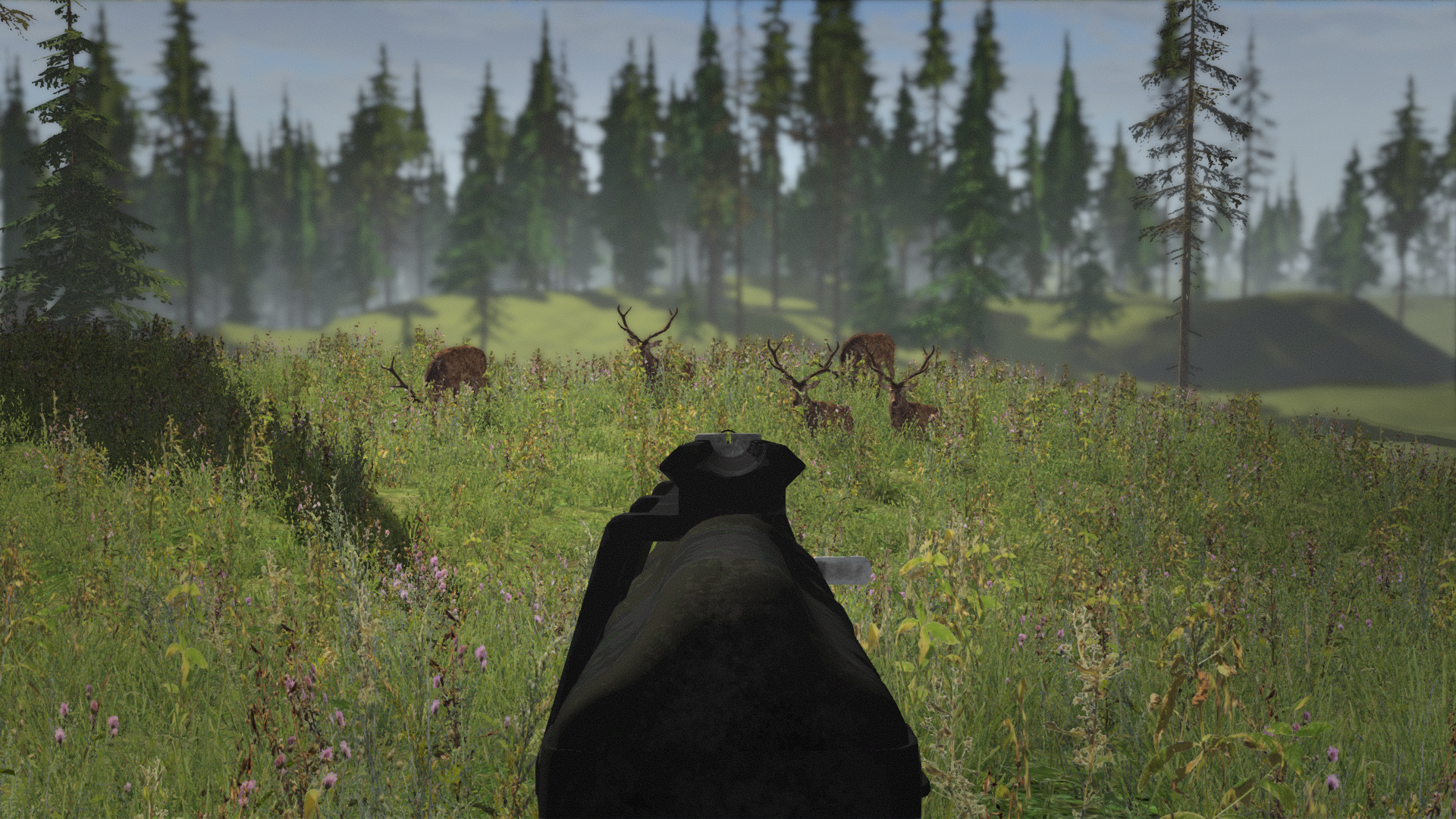 In the previous article you could have seen a daily routine of a single deer. Two weeks later and deers live in herds of 3-5. They live together, never going too far from each other while doing they daily routine. The biggest difference from a single deer is that if a deer is scared all the deers in a herd are scared too. You can see more in the video:
Buffalo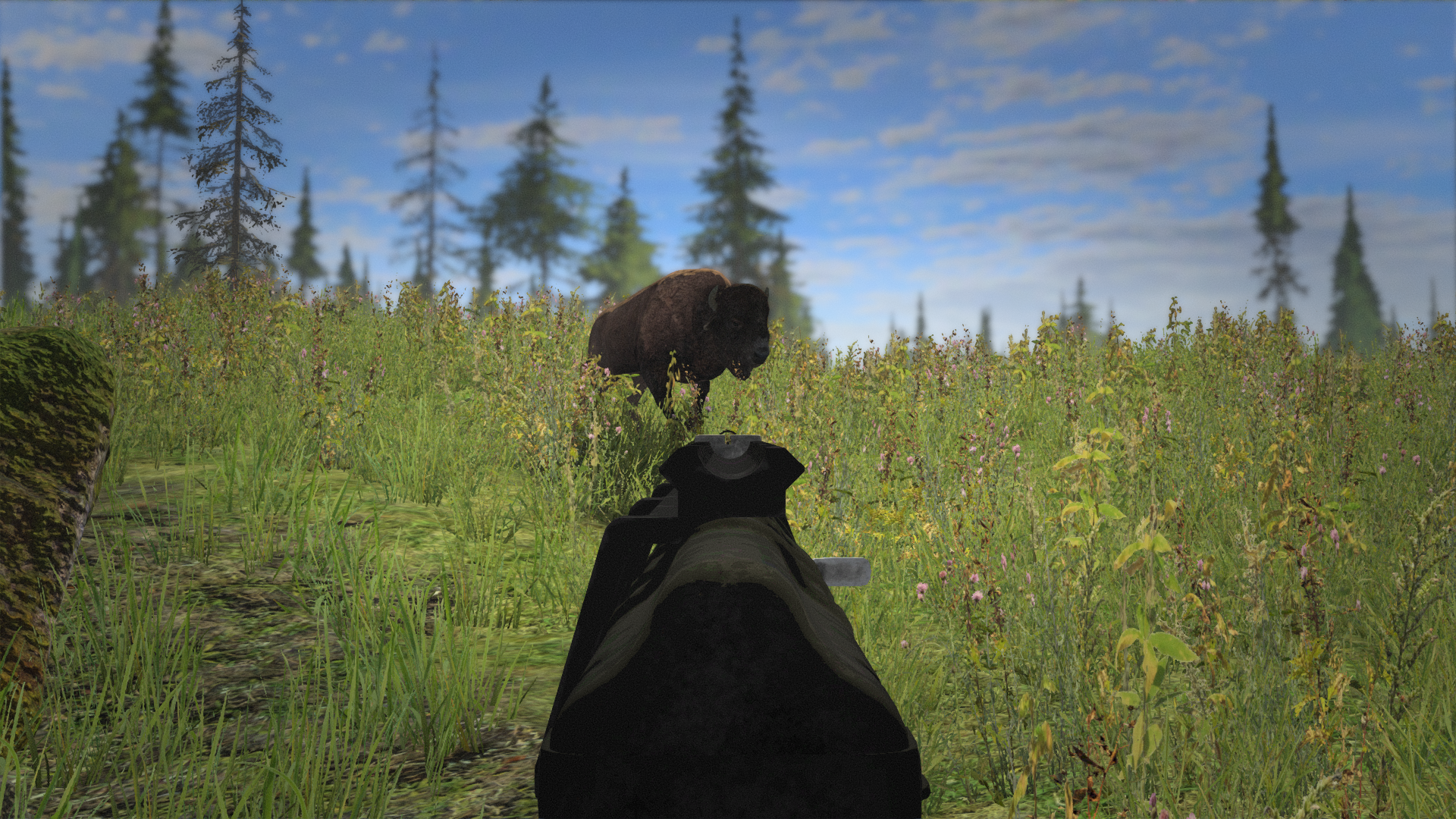 I started working a new animal - a buffalo. It doesn't have a fur yet and only a limited set of animations compared to a deer, however it already has some basic behaviour, as you can see in the following video:
New UI system, inventory and ingame menu
A new UI system was implemented in Lumix Engine, making the process of creating a UI much simpler and easier. Of course the ingame menu had to be reimplmented. The visuals of the ingame menu are temporary but the system is final.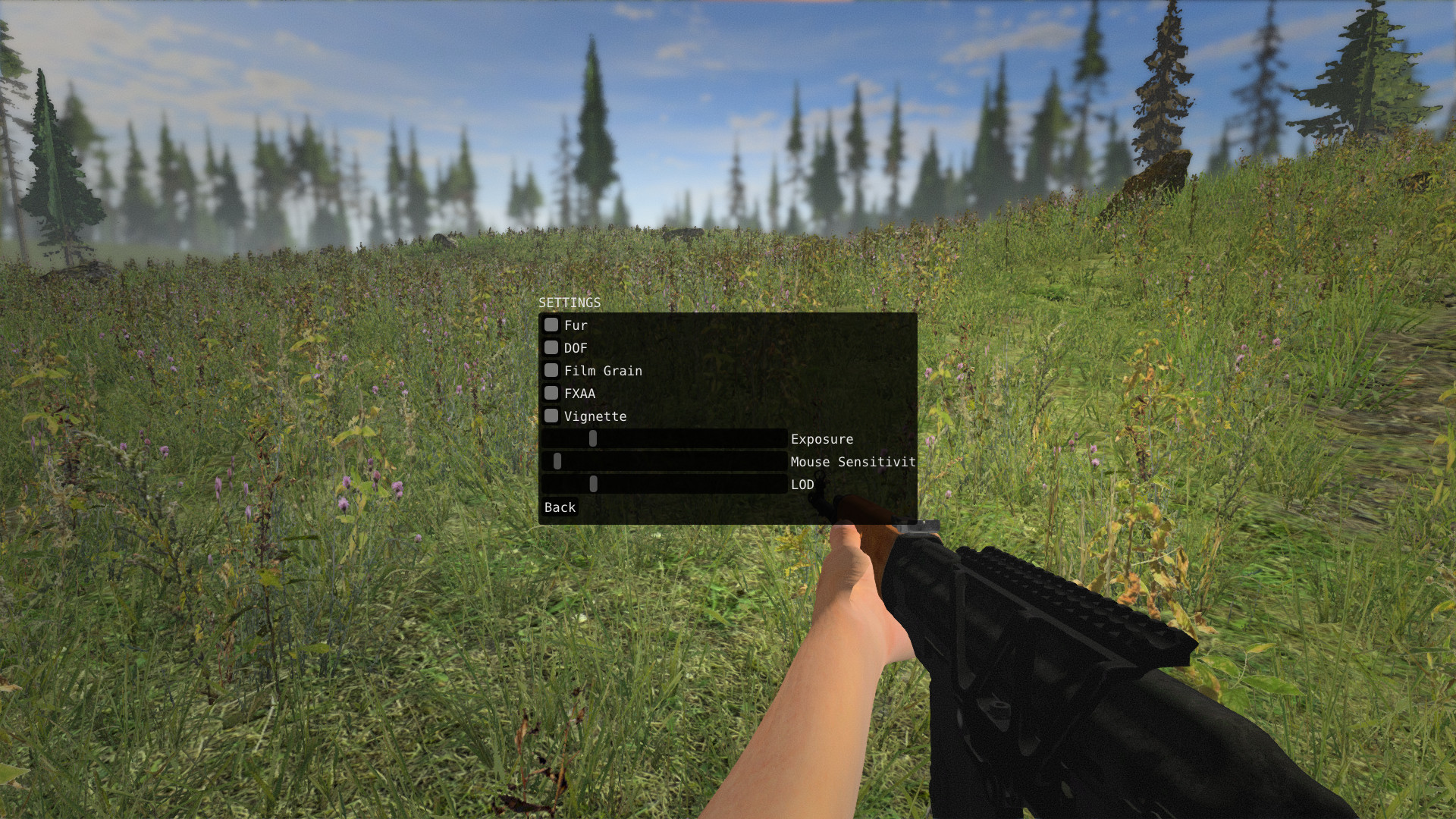 Another UI I started working on is the inventory. It's in very early stages but the idea behind it probably stays the same in the end. The invetory UI consists of 3 parts. The first part is the list of all things you have in the inventory. In this list you can equip, unequip or sell the items. In the second part you will be able to see a preview of selected item and read some info about it. The part is the list of all items you can buy.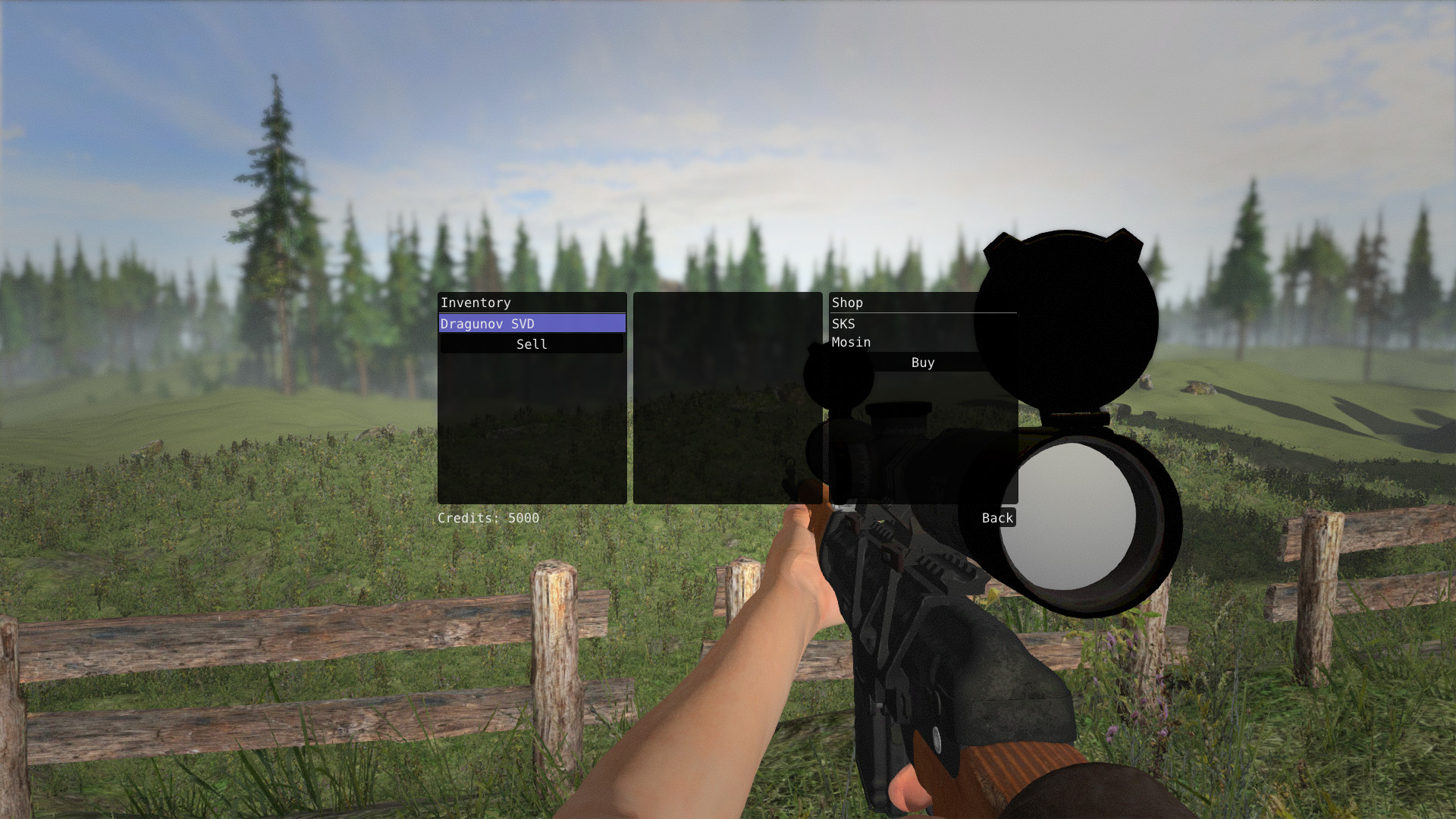 Other minor things
As you could already hear in the videos there are some sounds already in the game. Atmosphere profits a lot from them. There is an ambient forest sound with a lot of bird noises and noise made by the rifle when shooting
What is more there is a particle when shooting: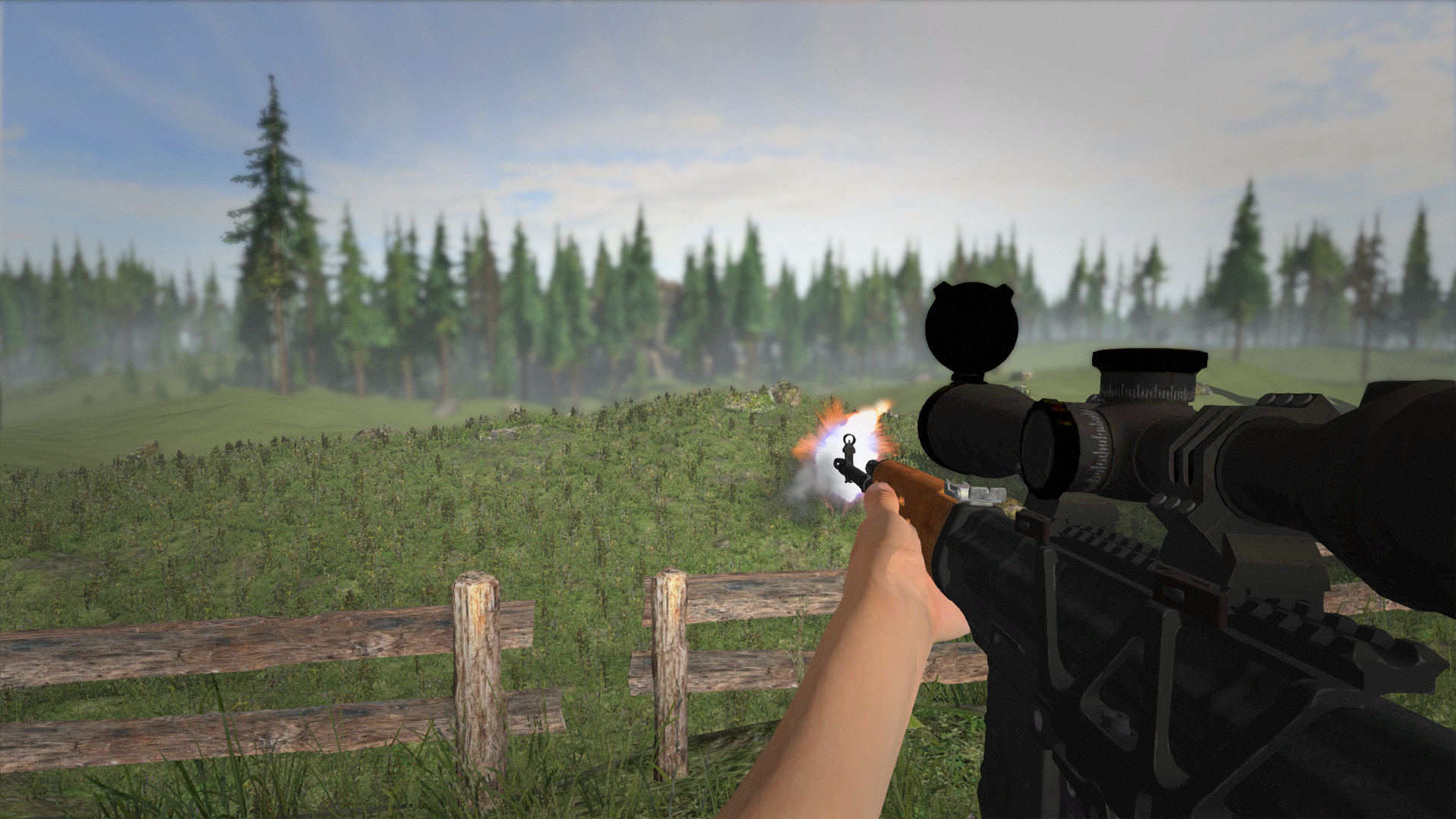 The last thing is that a scope can be now attached to a gun, as can be seen in the screenshots. However aiming with scope has not been implemented yet.
Plans for the next two weeks
Inventory - buy, sell, equip
New firearm - shotgun
Improve behaviour of the animals
More sounds - footsteps, animal sounds
Fixing bugs