In Skullstone you won't be able to customize your party members. Instead, you can choose from a big group (about 20-30) of pre-defined characters. We decided to completely abandon the concept of classes/professions. Instead, each character will begin the game with a unique set of abilities and special skills.
Abilites:
They basically reflect how well your character is trained in a given domain. These domains are: using different kinds of weapons and armor, schools of magic, blocking, dodging etc. When gaining a level, characters get points that can be spent to develop their abilities. Not particularly exciting, unless combined with…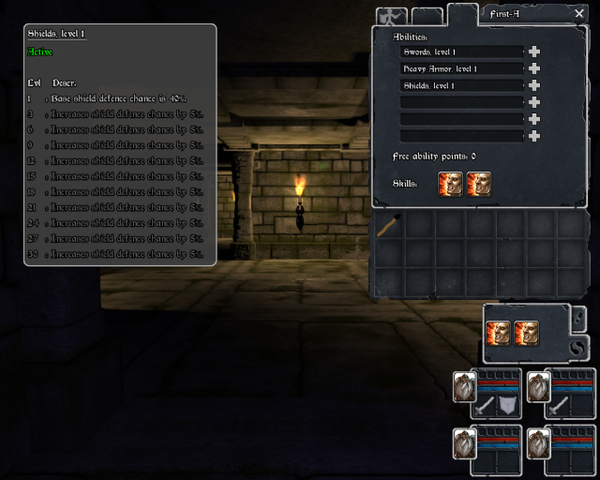 (each level your character will get a fixed amount of ability points to spend)
Skills:
Here's where the fun kicks in. From the very beginning, each character will have 3 special combat-related skills. When activated, skills will give your character considerable bonuses (e.g. greater attack power, faster attacks, mana regeneration), but can also give penalties (e.g. lower defense, inability to move, hit point loss).
Special skills can be divided into three groups, according to the way they work:
timed: The effect lasts for a fixed amount of time. When it's gone, you have to wait to be able to reuse the skill.
toggle: You can turn the effect on/off anytime. When it's on, the skill will use up your character's mana/hit points, so use it wisely!
idle: If you use the skill, its effect will last until the nearest successful attack. After the attack is executed, the skills's cooldown period will begin.
Also, the higher your character's level is, the more powerful his/her skills are.

Skills of dungeon mobs:
That's right. In Skullstone, your enemies will be able to do more than just walk or attack. Lots of critters will have their own special skills (similar to characters' timed skills) that can be used to make encounters more demanding.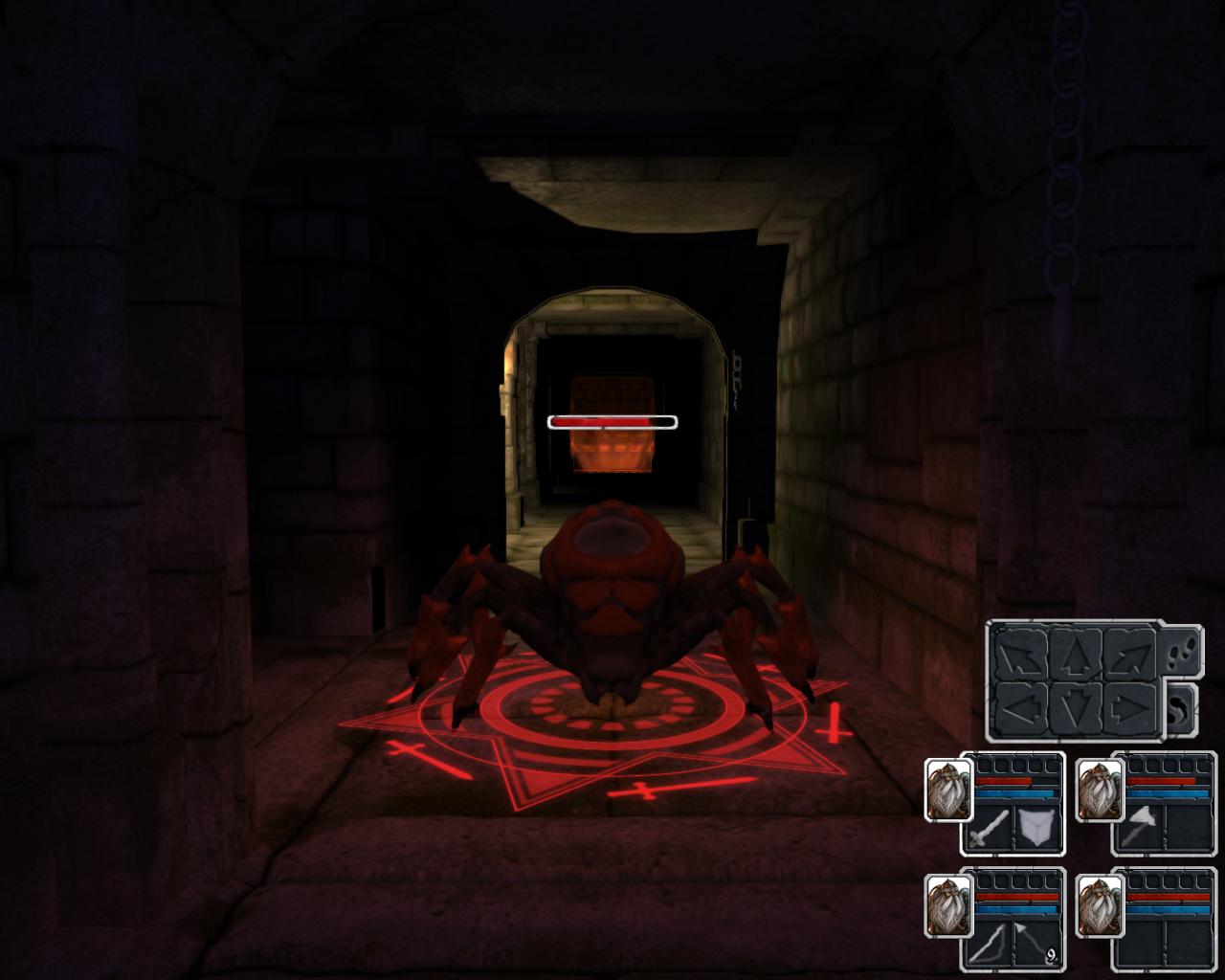 (watch out! the spider's just got angry)

We've also changed our GUI a little, to make it more comfortable. Let us know what you think of it :)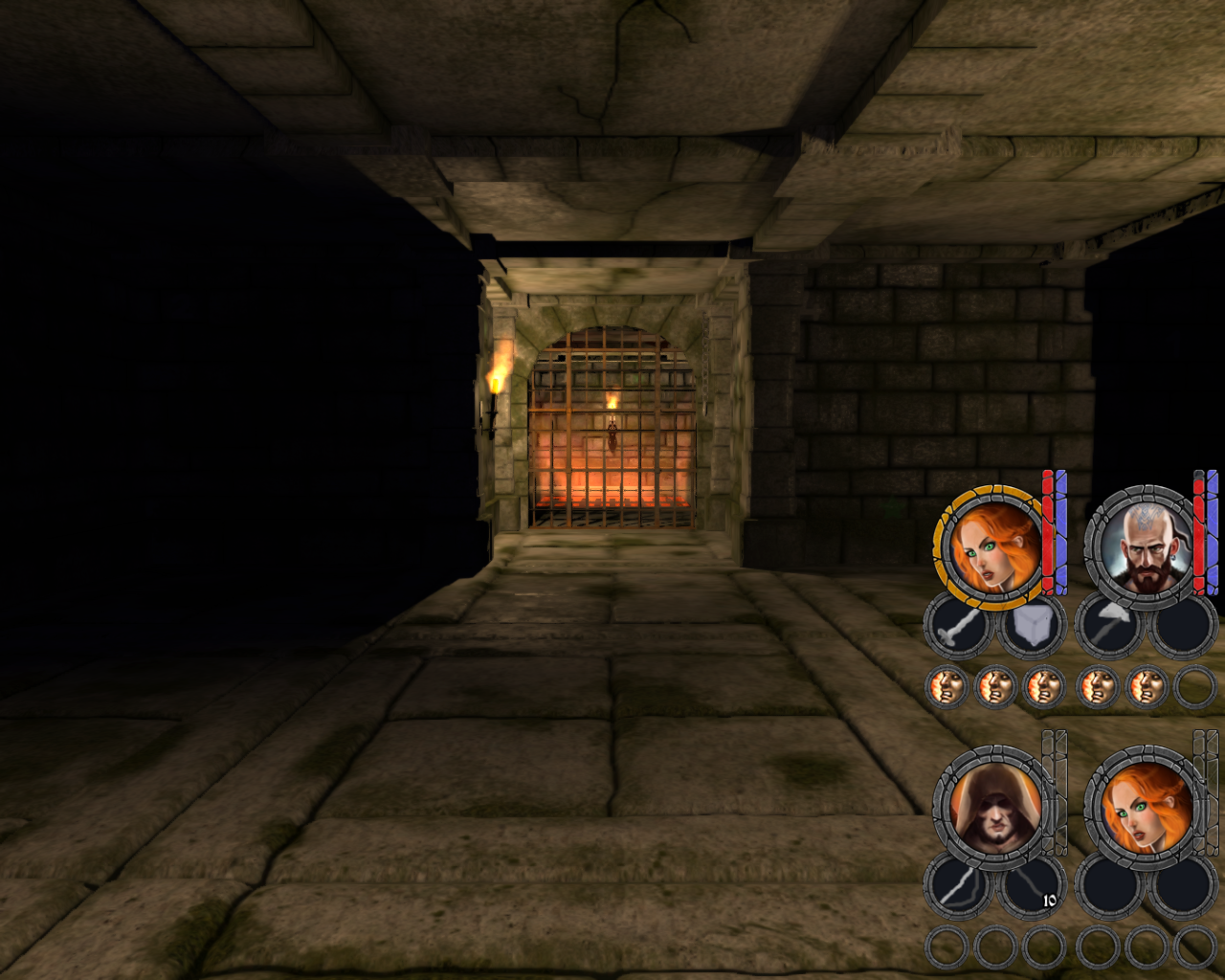 (you can see skills icons below each character's portrait)