We have been a bit quiet haven't we? Totally sorry about that!
Lots of projects flying around here at the office and as always, we have the Rockpocketeers work on all different kind of games.
There is still time for an update though, on what we have been up to, in regards to our Dimension Jumpers:
We are working on adding the additional game-play mechanics we haven't shown before and get them ready for GDC 2013 in San Francisco. Arnleif has been working on camera related issues and other fun bits here and there. For example, we are making sure if you move the camera it won't get stuck or intersect with props. Believe me when I say you get some really freaky looking views with a buggy camera code. 3D model eyes do NOT look funny from within the skull..not even if it's a Waba!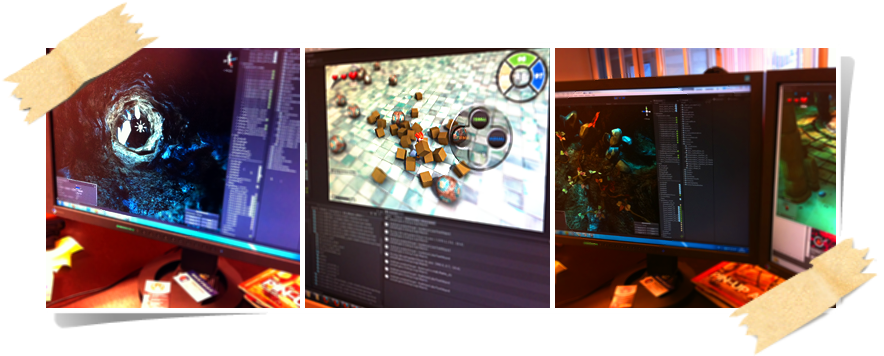 A lot of polish has also been done by him in regards to Oliver carrying or interacting with props, as well as Oliver reacting and looking at items close by by turning his head. Small fluff things like this make the world and the game feel more alive, at least that's what we believe. Before Christmas he also fleshed out the actual boss fight you'll be able to try your hands on in San Francisco. Tastes like chicken!
Lill has been working on additional animations for Oliver, such as throwing, rolling and carrying different quest objectives. This asked for some special attention since the different dimensions influence Oliver's animations in different ways (just think of Aqual which is under water compared to Firma with lower gravity). Quite a bit of a challenge there but also a lot of fun.
Conny on the other hand has been working on one of the first Quick Time Events (QTE) which will be available to play through at GDC. Several outcomes, depending on if the player manages to react fast enough, have been fleshed out in beautiful cut-scenes. Some more hilarious and funny then others ;)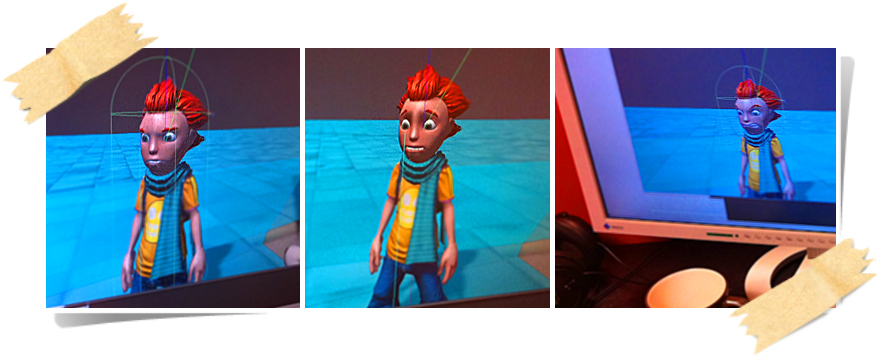 He also added proper facial expressions for Oliver which are triggered during game-play and is now moving over to fleshing out proper fighting animations.
Yup, even though Oliver&Spike is an Adventure Game with Puzzle and Platform elements, there is also some fighting involved (other than the actual boss fights). However, fights with actual creatures in the world can be avoided if that's not your thing. It's all up to you really. We have a lot for you to try out should you attend GDC and visit us for a test run. Trond has been filing on the fighting animations and the responsiveness coding wise - no easy task to make it not only look but also feel good while playing.
Henning is now polishing up the QTE cut-scenes and adding them to the actual Unity Scenes for further use to actually get it ready within the game mechanics. As mentioned: should you happen to be at GDC in San Francisco make sure to come by and say hi (more on that topic later!).