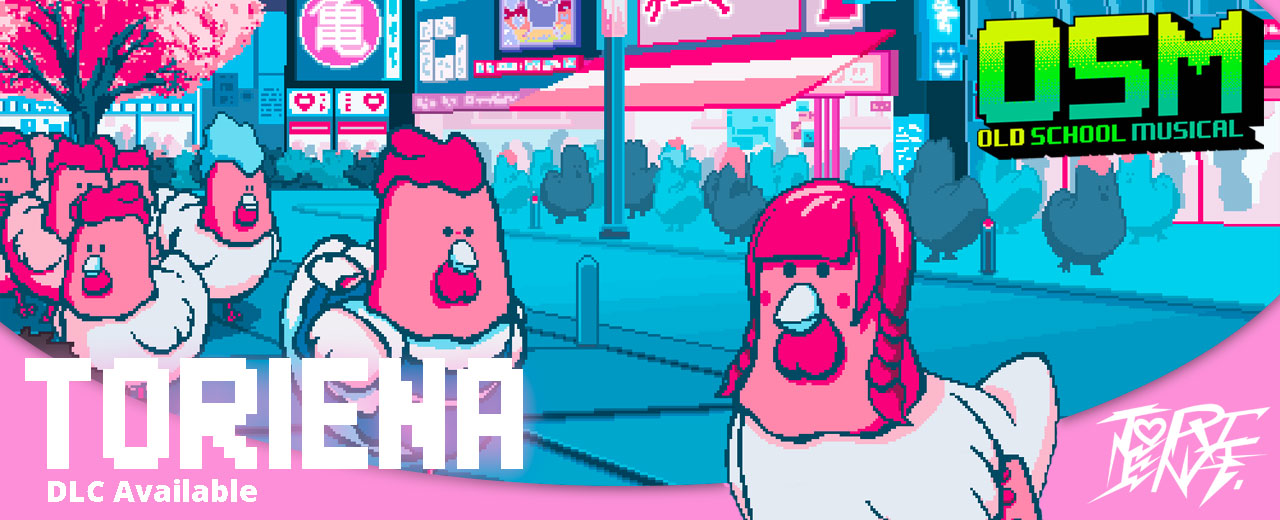 One year after the release of Old School Musical on PC & Nintendo Switch, the wacky rhythm game by the studio La Moutarde comes back with new content! To celebrate the Japanese release of the game on Nintendo Switch, a new world is being added on all versions of the game today to the Chicken Republic Mode: Toricity! This new area comes with 5 levels & 5 amazing new tracks by TORIENA, a famous Japanese chiptune DJ who craft great tracks with her Gameboy since 2012.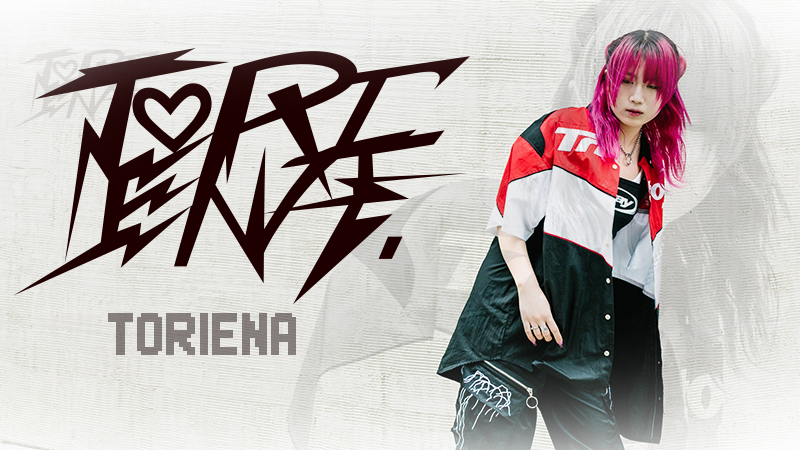 Last but not least, this new DLC is FREE! To get it, you can use the following method:
On PC:
Go to Old School Musical store page on Steam, scroll & click on the Toricity DLC button below the videos. When the DLC is downloaded & installed, a new area will appear at the end of the Chicken Republic Mode.

On Nintendo Switch (2 methods):
Connect to the Nintendo eshop & go to the Old School Musical store page, the new DLC will be downloadable for free from there.
You can also get it from the game itself by going to the end of the Chicken Republic mode, the Toricity Area will be opened & you can go there even if you haven't finished all the previous levels. Then, if you try to start one of these levels, the game will automatically redirect you to the Nintendo eshop to download the DLC.
Note: The DLC is available to download but you can only play it after you have unlocked the Chicken Republic mode by finishing the Story Mode.

You can already check one of the new tracks here:
We hope you'll have a great time playing these new levels (coming with many new modifiers & chickens 😉) & we can already reveal that this DLC will probably not be the only one coming! We also want to take time to thank you all for your support since the release, see you soon!

The game is 40% off on PC until November 14! Ther's also a 50% sale on Nintendo Switch until November 14 or November 21 depending on your location!
To stay up to date with the latest news and information regarding Old School Musical, please visit the Official website, like the official Facebook page, follow the game on Twitter & Instagram.

You can also follow Dear Villagers, the publisher of the game on Twitter, Facebook & Instagram, they're also sharing news about the game!