Hello again, hope everyone is enjoying their time at home these days.
So, Progress, such as it is. Ive managed to make essentially templates for future art, styles, and such. Tho I can only currently run (and I say run loosely) roughly 50 rooms in a 60x60x20 world. However it is set up so that i can have 500 rooms in that space, or ramp it up to 200x200x100 units once more.
The rooms are made up of many tiny instanced parts, and while is holding up rather well, really takes a while to click run to test, and have it load the world. Now this isn't why everything it taking a while, but it does certainly add to the headache factor.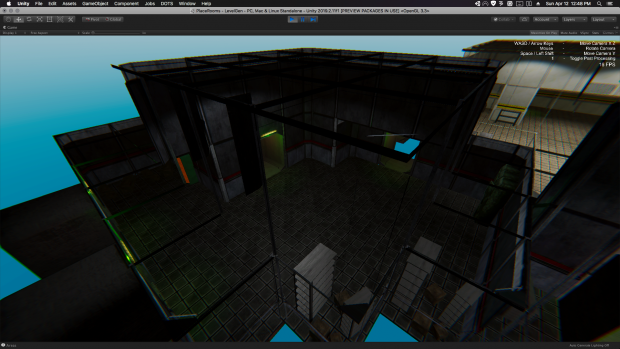 That said, I really appreciate all the motivation to push through this stuff in the interim. Staying home, for one reason or another this spring, and probably summer, will really hit me financially. However, I am working on getting a new computer, as close to on schedule as I can.
Once I have a better system, I can make more interesting levels, as well as incorporate the little stand-alone features that I cannot have in the full level, such as debris scatter with physics and such.
The most important thing I can do at this point is get the level blocks creating in the correct spaces. I will be working on corridors between the rooms next.
Thank you for reading,
~Salt