Oh my dirt! is a 2D action platformer game which main objective lies on working as a window cleaner, jumping from window to window the player will have to clean as much as he can, going through many obstacles, unreachable places, weather variances, day cycles, bosses and finally, by the end of the day, get paid in order to continue with the story in the way you choose. Oh My Dirt is about one Dad, trying to give his son what he needs and overcome the challenges of living in this strange city.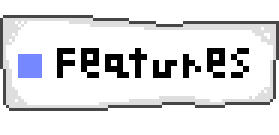 Job – Window cleaner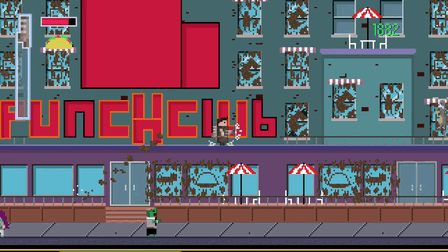 Cleaning a window it is a simple task, thanks to the crazy, high tech, ecologic vacuum cleaner of yours, with one button you will be able to clean a single window, each one will give you certain points, which will be traduced in money at the end of each level.
Performing combos will increase your points, a combo can be achieved by cleaning without leaving big time spaces, the more you clean the bigger the combo will be.
A level begins in the morning and can be ended before night, it's up to the player wheater to finish the level after all the windows were cleaned or not, working at night will have better rewards but it might be more dangerous. Some days will be special, they will have rare items, different enemies, different weather and more, keep track of this days watching news at home, choose the days you want to spend with your son and the ones you will be working.
The main objective of de game isn't kill enemies, but for self-defense the player has two different kind of shoots, one shoot consist in charging the vaccum cleaner with one single window, it will give you some single bullets that will be stored in the vaccum for shooting whenever you want, the other shoot consist in cleaning windows while holding the fire button, it will charge a single bullet ready to shoot when letting the fire button up, this single bullet can get stronger as you clean more windows.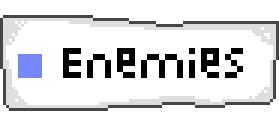 Enemies are ment to be obstacles, they're are going to be in your way, get rid of them if you can or evade them.
UFO
Gorila
Monkeys
Bosses
Some of these stronger enemies will appear while you're playing a level while others will have their own battle arena, as a proper boss, they have different attacks and some weaknesses.BossRoboDinosaur