Of Guards and Thieves 71.4 Update

Get the game with a -40% discount during the Summer Sale on Humble Store! -HERE-
Promotion available from August 28 to September 11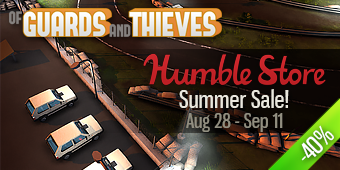 Here's the complete changelog for 71.4 update:
71.4 Changelog
New Gamemode : RAC (Racing)
New profile Avatars (x2)
New Map: Race Track
Driveable cars
New Class for Sandbox: Paramedic (2 skins)
New Class for RAC: Driver
New Main Menu interface
SANDBOX Update: new items "resource" and "lightsource"
More Loot for Sandbox (150 to 250 active items spawn)
Bug Fix : Invisible shield do not work anymore in Sandbox
Map Editor announcement
New Gamemode, RACE! (RAC)
Update v71.4 is now available with a new brand gamemode that features cars, racing mode and a new map.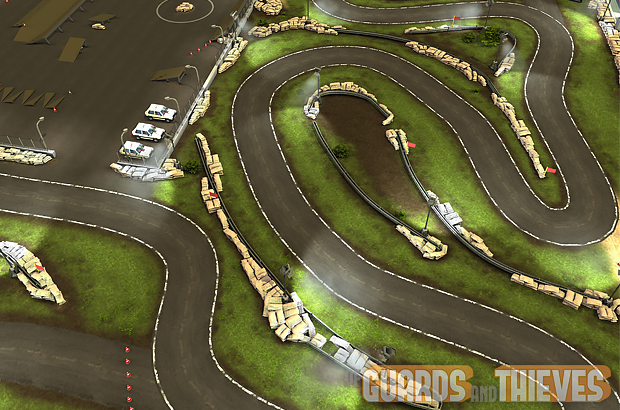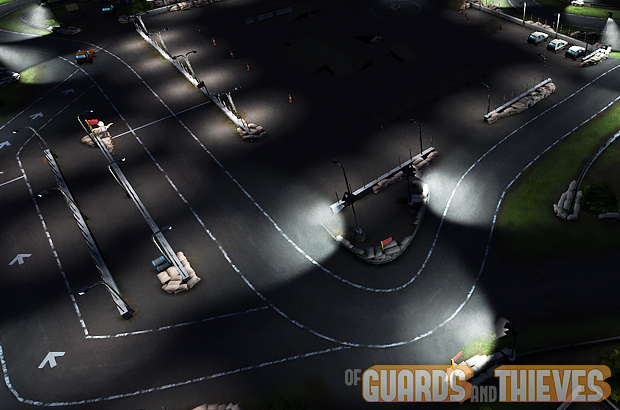 Gamemode content list
Free race mode with laptime leaderboards
2 new characters (Driver)
2 new avatars
Cars with various colors
New Map, Racing Track
15 minutes game with night&day cicle
Driver Class

Driver Avatar

Cars



New Map, Racing Track with night&day cicle


Sandbox update
New items type "resource"
We introduced a new type of items called "resources", this type of items will be used for crafting purpose and other stuff.
"Resource" items will be found both as a classic spawned item, or through harvesting certain objects with tools (pick axe for rocks, axe for wood, knife for herbs and others combo)

For now these items have no real use, they are available only for testing purpose like picknig them up, drop and bring them with you.

Available resource list
Wooden Stick
Wood Plank
Trunk
Stone Slab
Stone Brick
Empty Fuelcan


New items type "lightsource"
As the previous one, testing purpose items, you can pick up and drop where do you want in order to create small camps or lit zone.
This type of items will be used for cooking food, purify water and others crafting recipes.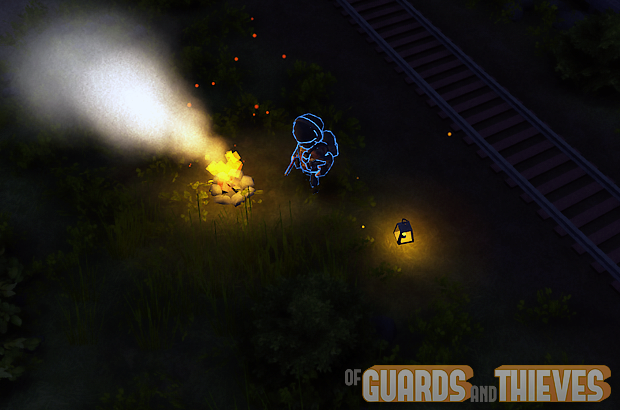 Paramedic class with 2 skins and Avatars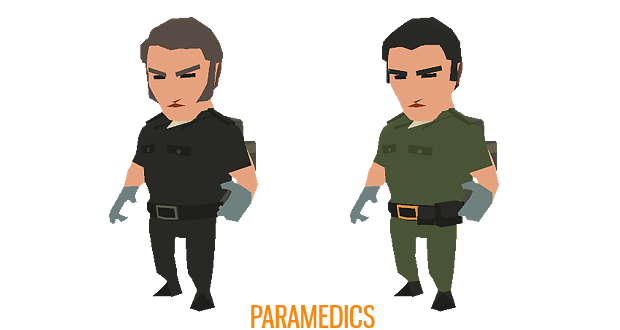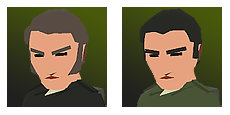 MAP EDITOR ?!
Over the last four months we have worked very hard on the Map Editor, that's why we were forced to slow down with the standard update schedule.
We finally reached a good point with the editor and i can announce that the map editor v1.0 update will be available soon.

The first map editor version (v1.0) will include the following features:
More than 300 placeable unique items
Multilayer items placement
Tileset and tiles system
Webserver for saving and sharing maps
online cooperative map editing
Limited gamemode compatibility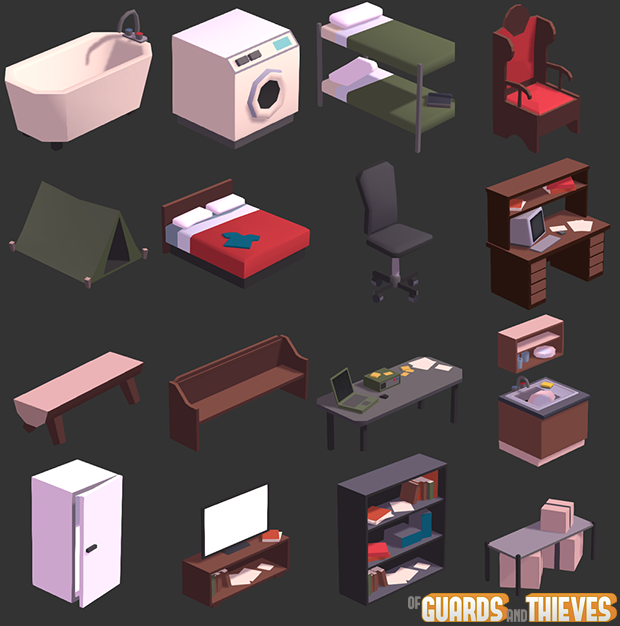 More materials will be shown soon with a Youtube video and dedicated showcase articles.
Get the game with a -40% discount during the Summer Sale on Humble Store! -HERE-
Promotion available from August 28 to September 11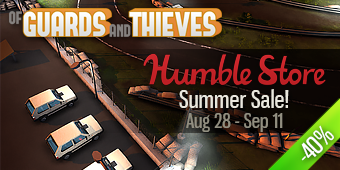 ==TeamSpeak server reminder==
Official TeamSpeak server officiall launch (ts.ofguardsandthieves.com)
"Of Guards and Thieves" official Teamspeak server is now up and available for everyone.
To connect use this address: ts.ofguardsandthieves.com
---------------------------------------------------------------------------
You can find the Teamspeak rules HERE
---------------------------------------------------------------------------
If you need a private channel for your Clan/Friend Groups read HERE
More info soon! Stay tuned.
Thanks all for the support and see you in game!

..or Play directly on your web browser on Kongregate. and Join our Forum to take part in the development!