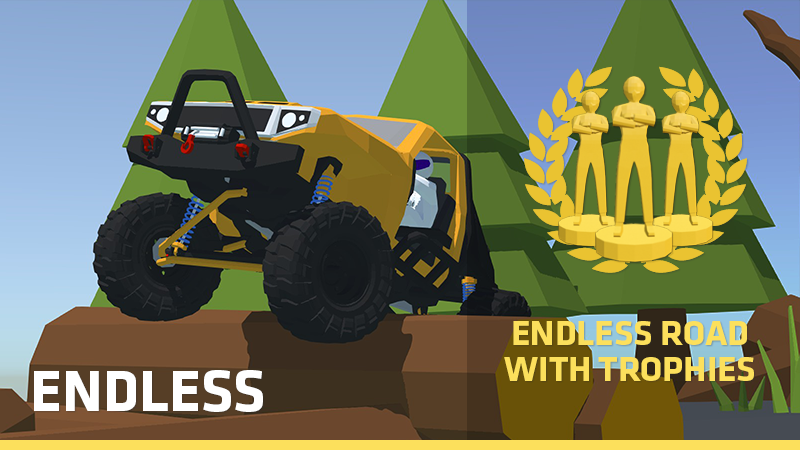 Offroad Mania 1.0.14 updates:
added 'Endless' mode (Endless road with trophies)
added 3 new achievements for 'Endless'
added translations into Hungarian, Italian
some GUI improvements
Now Endless mode generates a track of 60 pieces (later we will add more).
Please write us about 'Endless' mode. We will work on next updates.
Some reviews:
If you like Offroad Mania write your feedback on Steam page, please.
We plan to regularly improve the game with our fans, write your ideas in Community Hub and Discord Discord.gg