Because I got this feedback from reddit user (below) I was need to make some improvements.
Offroad Mania 1.0.1 updates:
+ improved physics: more grip and stability
+ added 'auto-camera' settings in options
"Steering is very sluggish. It makes driving at and speed and with any precision while both are required at some places in the first 10 levels already almost impossible. Car capabilities should be limited by grip, not steering wheel turning speed. It makes the game feel unfair.
Physics themselves are very good. Even though Wheels clipped under the floor at some point.
Maps and overall gameplay I liked. Maybe sometimes make the player fall into recoverable pit instead of abyss for a change.
And your promotional screenshots are bad. You should show more different gameplay scenes and not start with a showcase of all the vehicle in the same pose (and here on reddit that's all you shown!) and then menus. All these features can be showcased in the gameplay screenshots themselves which should be more of and they should be more pretty as they don't give the game its' due at the moment.
Cheers, I hope you'll do well with the game!"
Other:
+ added new screenshots on Steam
+ added new gameplay videos on Steam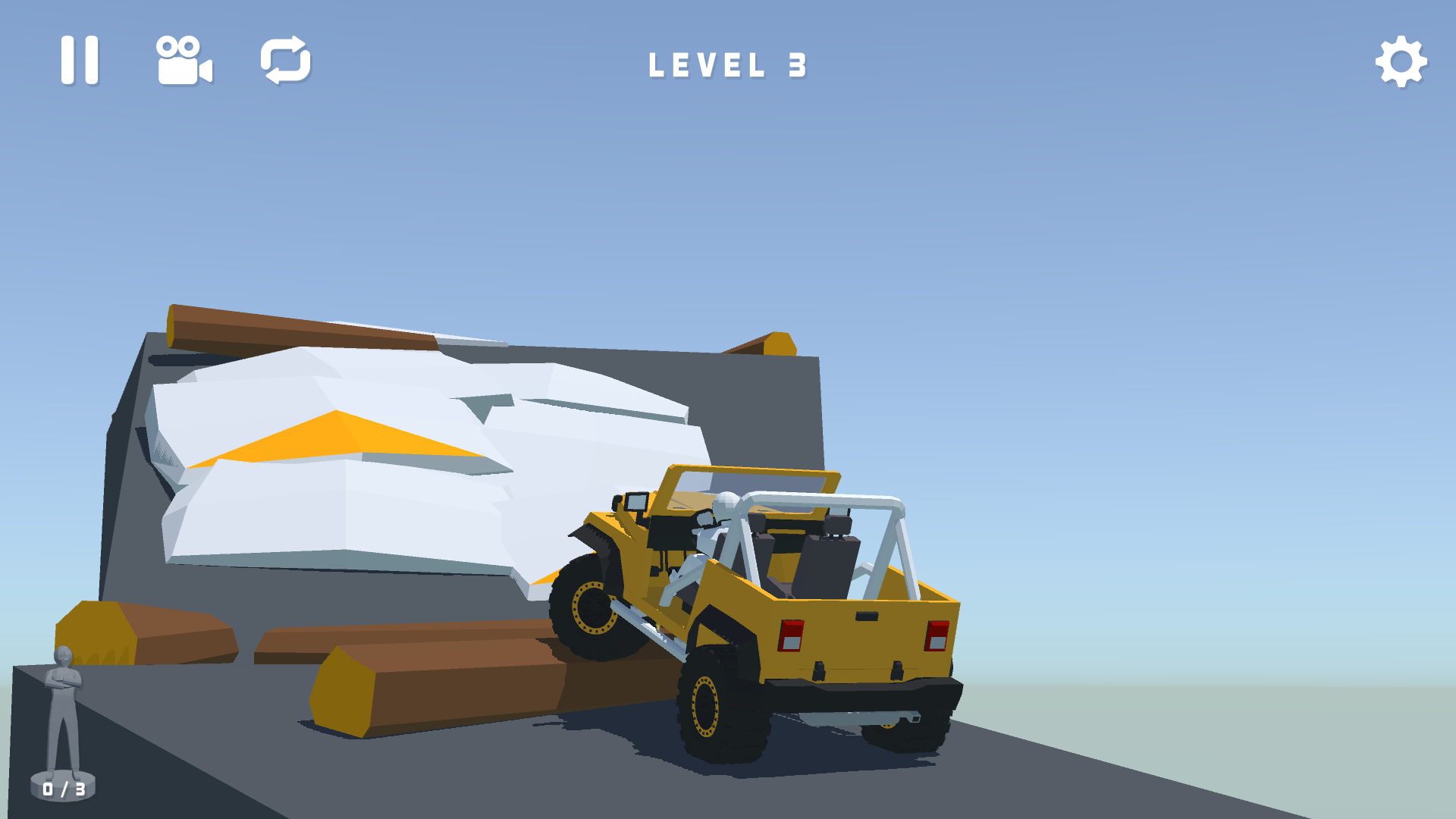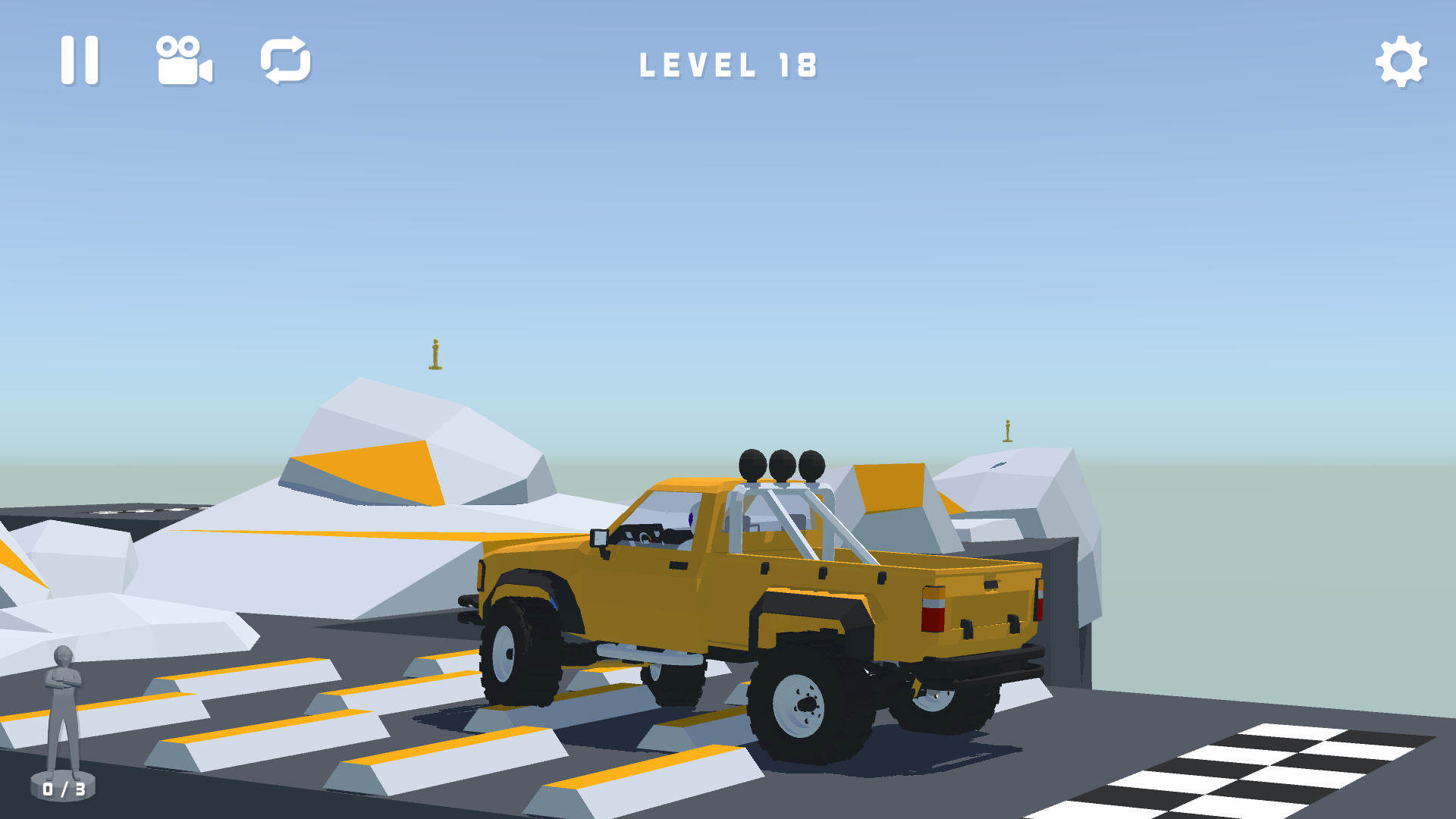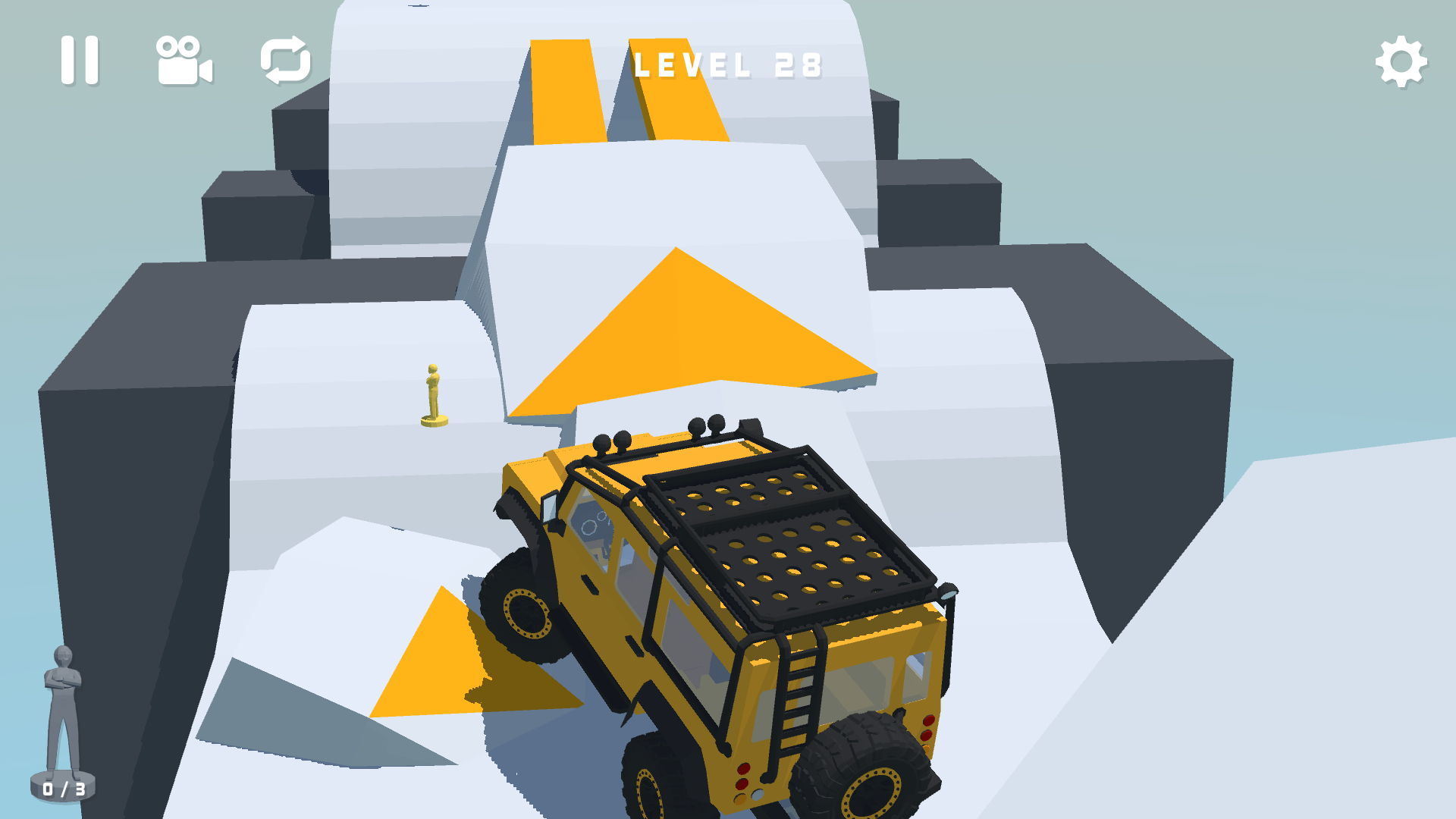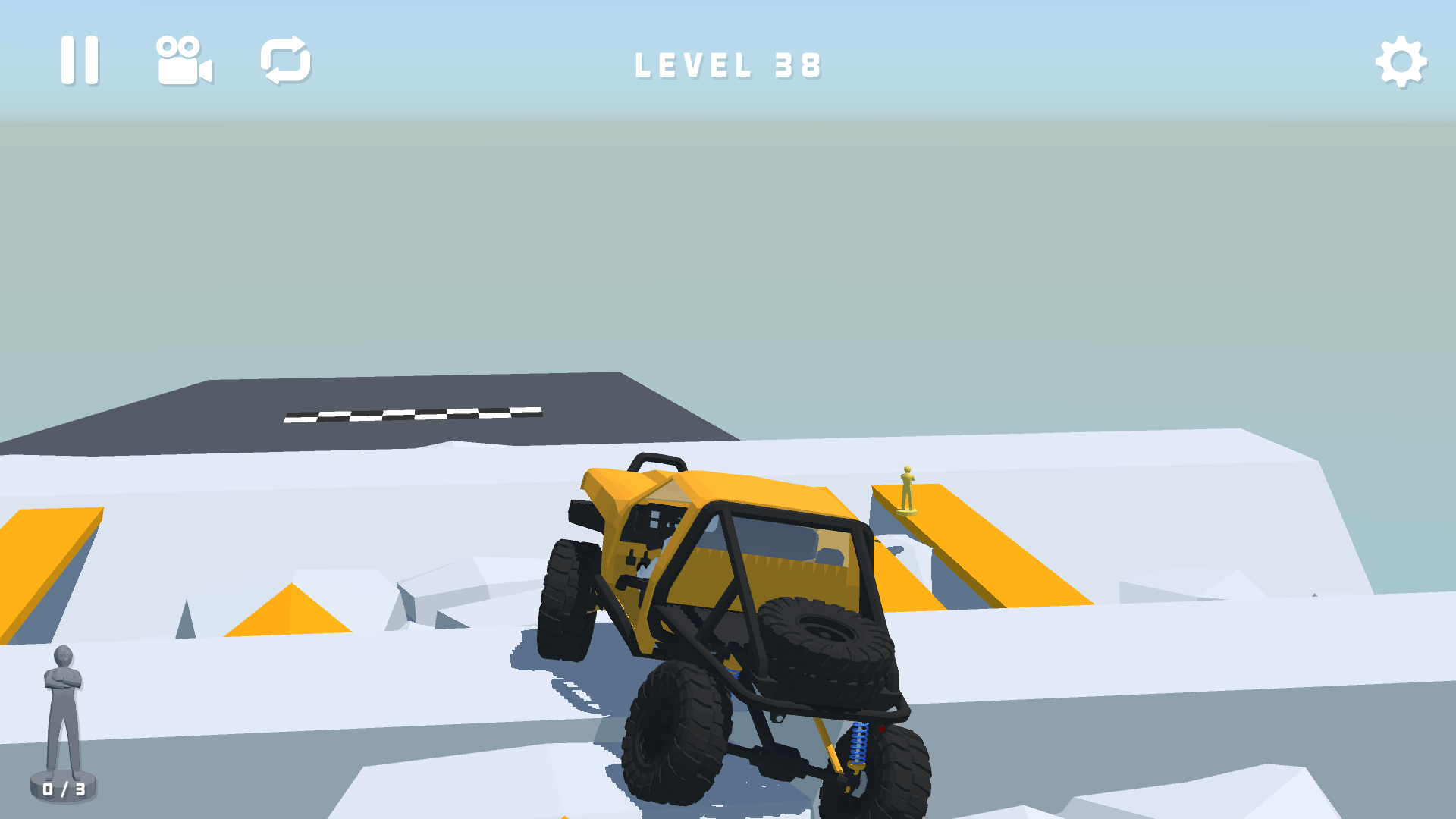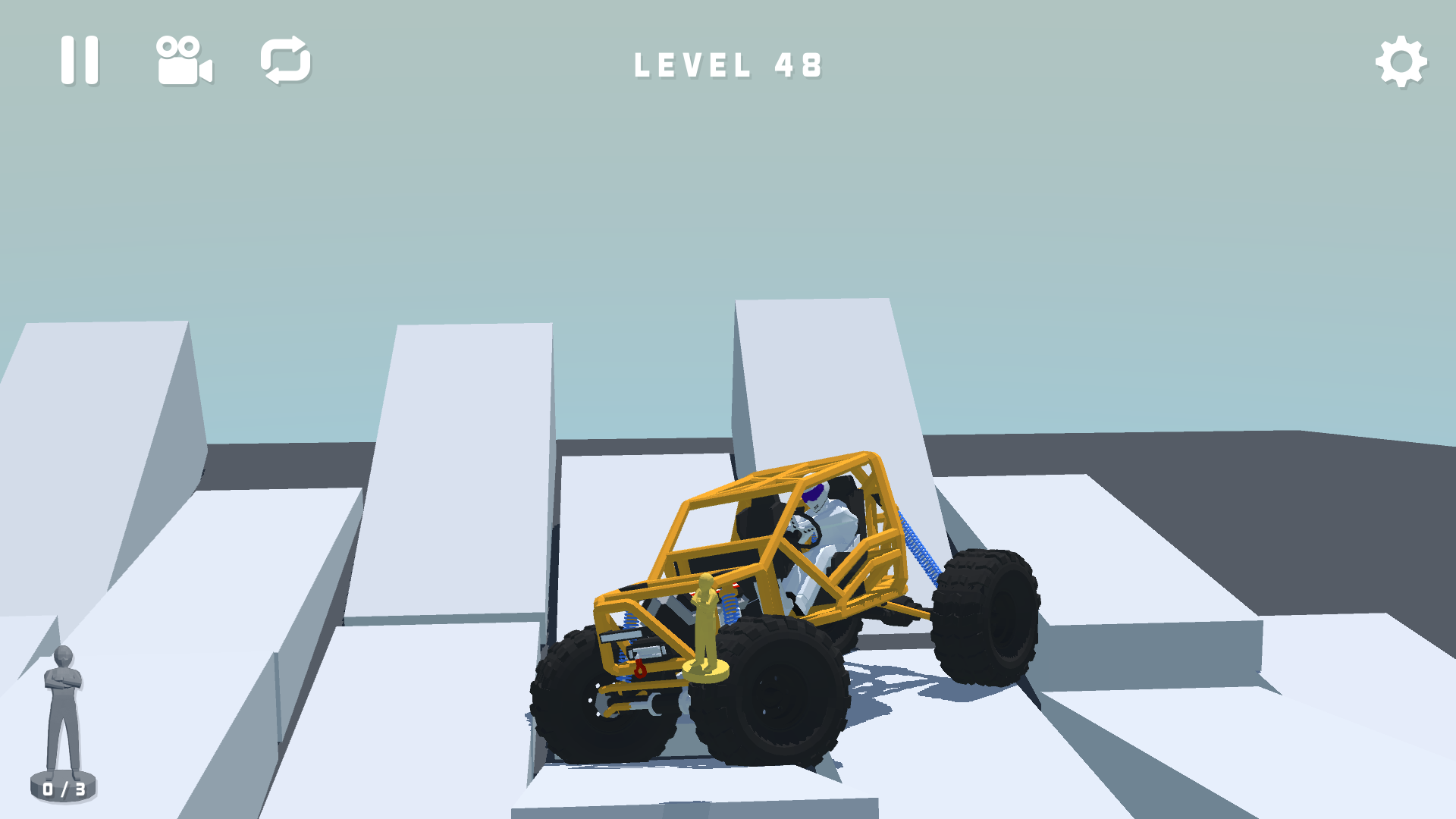 I need more feedback:
Discord: Discord.gg
Steam: Steamcommunity.com